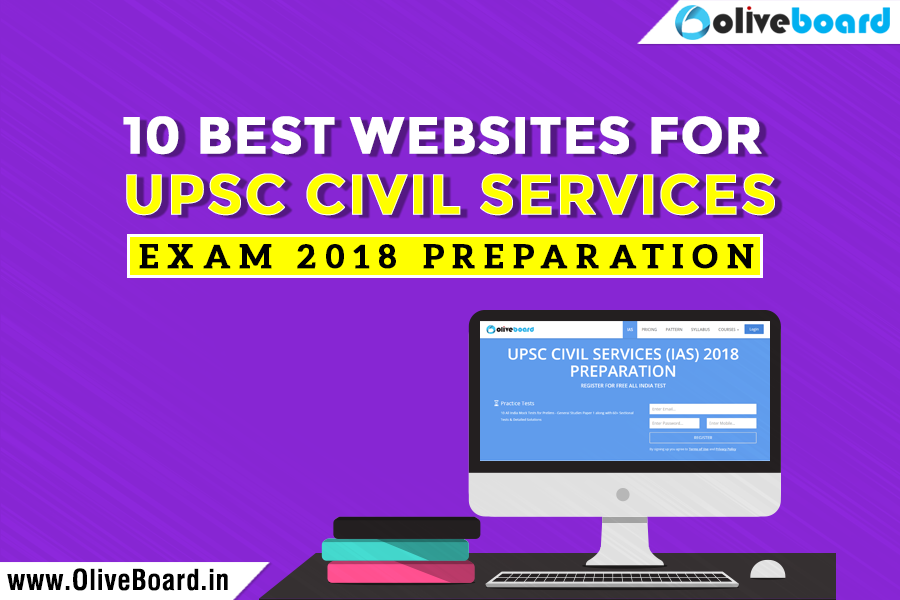 UPSC Civil Services exam has become very dynamic in recent years. Questions are designed to test not only the fundamental knowledge about the subject but also the latest updates and issues related to it. So, Websites have gained their status as important online resources to follow for building fundamentals and latest updates at the same time. After a thorough analysis, we have prepared a list of 10 best websites for UPSC Civil Services Exam 2018 preparation. These websites provide the latest and reliable information on topics asked in both Civil Services exam preliminary and mains stage.
Above list of websites can prove to be instrumental in your UPSC Civil Services preparation as they cover contemporary national and global issues, recent updates, initiatives and other topics of importance to UPSC Civil Services Exam 2018. Click here to read 6 month preparation strategy for UPSC Civil Services Exam 2018 Prelims.

The official notification of UPSC Civil Services Exam 2018 is scheduled to be published on 7th February, 2018 which is around one month away. The date of Prelims is 3rd June, 2018 and Mains Exam is poised to take place from 1st October, 2018.
Aspirants can also avail Oliveboard Mocks for UPSC Civil Services Exam 2018 Preparation. With Oliveboard, you will get access to
Up-to-date exam content by UPSC toppers, experts and faculty.
Video lessons, course eBooks, Topic wise tests and more.
Extensive range of high quality mock tests.
Analytics for Instant feedback.
Customized study planner.
Live group practice sessions.
Try our UPSC CSE Free All India test now!
Read our post about Joint Military Exercises of India in 2017. 

  Oliveboard Live Courses & Mock Test Series