In this blog, we will provide you with the 10 most common mistakes which aspirants commit during their SSC CGL preparation and how to avoid them. This blog is very important to achieve success in the SSC CGL 2018 Exam. Read on to know.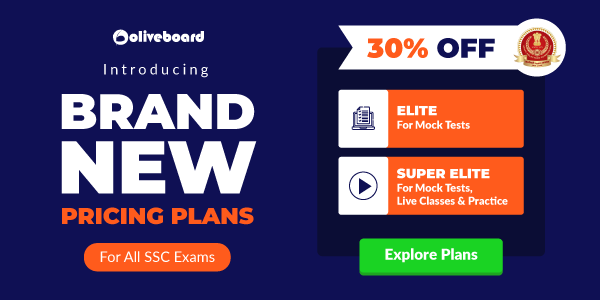 SSC CGL Preparation: Following are the 10 Common Mistakes to avoid 
Giving less importance to Exam Pattern and Syllabus understanding:
SSC CGL Exam Pattern and Syllabus is given in a very detailed manner in the SSC CGL official notification. Analysing and understanding the Exam pattern and the syllabus is a very important part of a strong preparation plan. Many aspirants do not give the required importance to this step which proves very costly for them in the end. Hence to have a better chance of clearing the SSC CGL 2018 exam, you should avoid the mistake of not giving the required Importance to the understanding of Exam Pattern and syllabus.
Unable to give 100% attention to SSC CGL Preparation:
It is good to have a backup plan, but the backup plan should not go simultaneously with your main plan – Clearing SSC CGL 2018 Exam. Many aspirants apply for more than 1 exam at a time. Which in itself is not wrong, but candidates fail to concentrate and pay attention to the preparation of the Exam which they really want to clear, in this case, SSC CGL 2018. This mistake should be avoided.
Not having fixed books and resources for SSC CGL Preparation:
There are numerous booklists and resource list available online, and many aspirants in search for the best books end up wasting their time in reading all those books. Having a fixed, limited book list of standard books helps you save time and effort and is a must for clearing the SSC CGL 2018 Exam. The lesser the books the quicker and more the revision would be.
Not practising in Online Exam Mode:
The SSC CGL Tier 1 and II exams would be computer-based, i.e. in online mode. However, the preparation for these exams is mostly done on pen paper. This in itself is not wrong, but the technicalities of the online mode are a bit different than the offline mode. Hence candidates who do not practice online mock tests commit a big mistake, which should be avoided.  Oliveboard has the best SSC CGL Mock tests, you can practice them by registering for free.
Not having a Standard Exam strategy for SSC CGL Preparation:
Another common mistake committed by many, which should be avoided during SSC CGL preparation is not having a fixed study plan or Exam strategy. Having an SSC CGL study plan incorporates discipline into your preparation and an Exam Strategy help you manage your exam day and duration effectively.
Not Reading the Questions Properly:
During the Exams, Candidates are under so much pressure that they make the most common and fundamental mistake which costs them their Success – not paying attention to questions. This would result in silly mistakes and incorrect answers resulting in a below par score. So please pay close attention to the questions.
Not Giving Importance to the preparation of All Subjects during SSC CGL Preparation:
During SSC CGL preparation, most of the candidates giving more importance to Reasoning or Quant section as these are difficult and ignore General Awareness and English section considering them easy. It is true that preparation should be done based on strengths and weaknesses, but candidates should avoid the mistake of ignoring or giving less importance to anyone subject and should prepare for all subjects.
Failing to make Notes during SSC CGL Preparation:
Making notes is very important and it goes a long way in your SSC CGL preparation. Candidates who do not do so are at a disadvantage as they would not be able to complete their revision. Revision is very essential to remember what you have studied during the exam.
Lack of Time management in Exam:
Another common mistake is lack of Time management in SSC CGL Exam. Wasting too much time on 1 question or 1 section costs candidates dearly. With efficient Time management candidates cannot cover all the questions which a big setback is and should be avoided at any cost.
Concentrate Only on Short Cuts and Tricks for Every Topic and Questions Type:
Looking for and following shortcuts and tricks is a common practice for competitive exams like SSC CGL. It is a good practice as well; however, it becomes a mistake when candidate prepares only for shortcuts and tricks and not prepare the basic concepts in detail. The short tricks will work only if the concept I clear in the first place.
This is all in the 10 Common Mistakes to avoid during SSC CGL preparation blog from us. We hope you find the information useful for your SSC CGL preparation.
If any have any further queries or suggestions regarding SSC CGL 2018 Exam you can connect with us on FB, Twitter, Instagram and YouTube as well.
All the best for SSC CGL 2018 Exam
Related Articles – :
SSC CGL Study Material: List of All National Parks in India
SSC CGL Study Material: Important People in India
SSC CGL Study Material – List of Important Battles/Wars of Medieval and British India
SSC CGL Study Material: Chief Justice of India – Appointment Procedure and List of all CJI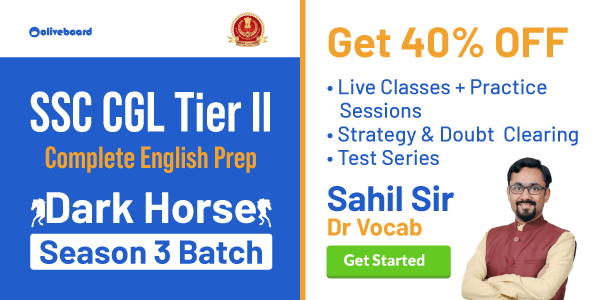 SSC CGL Study Material: Free GK Ebook – List of CMs, Governors and CJIs
Interact with your fellow aspirants about SSC CGL Exam and SSC CGL Study Material in our discussion forum.

  Oliveboard Live Courses & Mock Test Series