With the CAT-2016 just one and a half months away, it is normal to feel nervous and start worrying.
Though it is normal, one should know that it is completely unnecessary. In fact, it can negatively affect your performance in the exam. There are many common myths associated with CAT that lie at the root of these rising stress levels among aspirants.
In this post, we debunk some of the most common myths associated with the CAT exam, not just to boost your morale, but also to put things into perspective for you.
1. The CAT exam is extremely difficult.
More often than not, the fundamental difference between those who crack the exam and those who don't,  is the mindset. Beyond a basic level of intelligence, the exam is more about attitude than brilliance. Most students stumble when it comes to having the right mindset. In fact, they start telling  themselves : 'CAT is too difficult for me to crack'. This self-defeating thought only strengthens the negative belief.
Questions in CAT are 10th  standard syllabus questions, and can be solved by school students. Do not distress yourself by harboring this misconception.
2. CAT is easier for Engineers than for anyone else.
The only advantage that Engineers have over students from other disciplines is that they find mathematics/ quantitative ability easy owing to their graduation discipline.
But with concerted efforts towards improving classroom diversity over the last few years, getting through IIMs, is now a level playing field.
3. High reading speed is essential.
It is important that you understand that CAT is not an exam that tests your reading speed. What it assess is your ability to comprehend pieces of writing. The average CAT passage now is about 600-900 words and as per the current time limit, one has around five minutes to read it. Hence, it is more important to understand perfectly than to read faster.
4. If your spoken English is not fluent, you cannot clear CAT.
Bad spoken English or for that matter even fluent spoken English is not an indicator of how well a person can score in the verbal ability section of the CAT exam. This section is concerned more with logic and understanding of the context than with English, barring a few question types like sentence correction and vocabulary.
A candidate can easily excel this section with proper practice and analysis.
Also, while spoken English does not determine your performance in the exam, it does have a strong bearing in the subsequent stages i.e. Group Discussions and Interviews. Hence, it is always advisable to work on it and improve.
5. You should take as many mock tests as possible.
While most aspirants succeed in taking a good number of mock tests, they ignore the third and the most important part, which is – ANALYSIS. The importance of knowing one's strengths and weaknesses in CAT is immense, and can be done only by analyzing the questions/topics where one is slow/weak. Most students don't know how to effectively analyse a mock test.
So, make it a point that every time you take a mock test, you spend at least double the time to analyze it.  
And last but not the least, just remember that: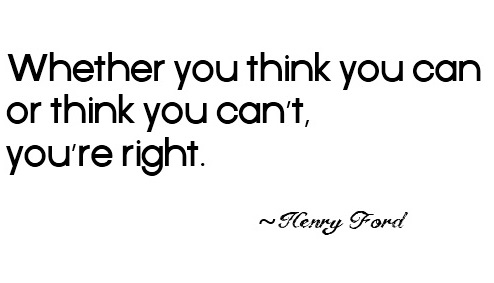 We, hope that this post motivates you and gives the right direction to your preparation.