Growing up as a woman in a patriarchal society comes with its own set of challenges. And thus, role models become even more important. In this post, we bring to you the most inspiring women in the Indian Banking sector.
Their passion for their work, excellence in their job and their trailblazing attitude has made them the most powerful women not just in India but all over the world.
Arundhati Bhattacharya: Chairperson, The State Bank of India (SBI)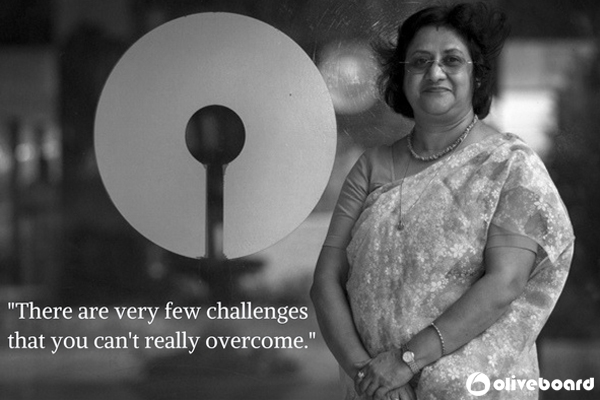 She is not only the first woman to lead an India-based Fortune 500 company, but has also been named the 25th most powerful woman in the world by Forbes.
She studied English Literature at Calcutta's Lady Brabourne College and then at Jadavpur University. She joined SBI in 1977 as a probationary officer (PO) at the age of 22 years. She has taken some great initiatives to make work easier for women in the sector. She introduced a two-year sabbatical policy for women employees for child or elder care. On Women's Day, she decided to introduce free vaccination against cervical cancer to all her woman employees.
She sure is a source of inspiration to many women.
Chanda Kochhar: CEO and MD, ICICI Bank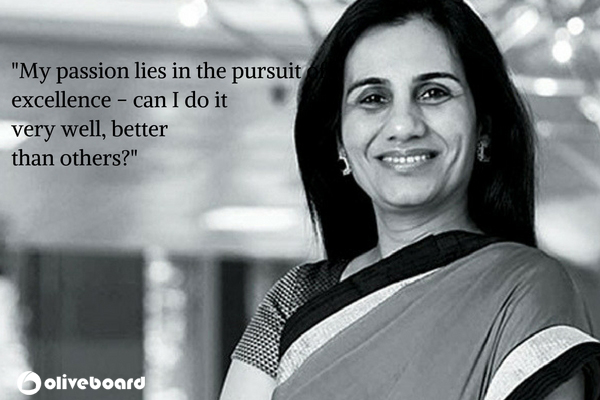 She currently heads the largest private sector bank in India and is known for shaping the retail banking industry in the country.
Kochhar completed her bachelor's degree from Jai Hind College, Mumbai. After graduating in 1982, she studied cost accountancy and later acquired a master's degree in management studies from Jamnalal Bajaj Institute of Management Studies, Mumbai.
She says integrity and perfection are the two qualities that have made her what she is today. She believes in recognising a challenge in its entirety and taking it head on. She has consistently been featured on the Forbes' list of 'World's 100 Most Powerful Women'.
Kalpana Morparia: CEO, JP Morgan (India)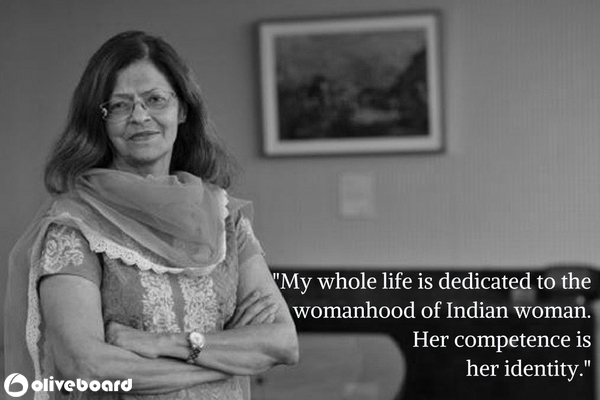 Ranked by Fortune magazine as one of the '50 Most Powerful Women in International Business', Kalpana's story of rising to the top is truly an inspiration. She started her career with teaching, studied law and went on to work with the ICICI Bank for the next 30 years. Today she is the CEO of J P Morgan, she is also the independent Director of Dr. Reddy's Lab, Bennet & Colman, CMC Limited of Tata Consultancy. She looks after the philanthropic work of Bharati Foundation run by Sunil Mittal of Airtel.
Naina Lal Kidwai: CEO and Country Head (India), HSBC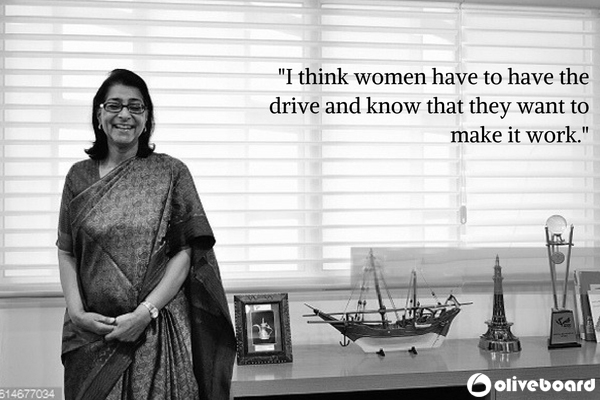 The Chairman of HSBC India, she was also the first woman President of Federation of Indian Chambers of Commerce and Industry (FICCI). Kidwai holds a Bachelor's degree in Economics from the University of Delhi and an MBA from Harvard Business School in 1982. She was the first Indian woman to graduate from Harvard Business School and also the first woman to guide the functioning of a foreign bank in India. Naina Lal has secured the distinguished Padma Shri award for her contributions in the areas of trade and industry.
Ranjana Kumar: Chairperson (Retd.), NABARD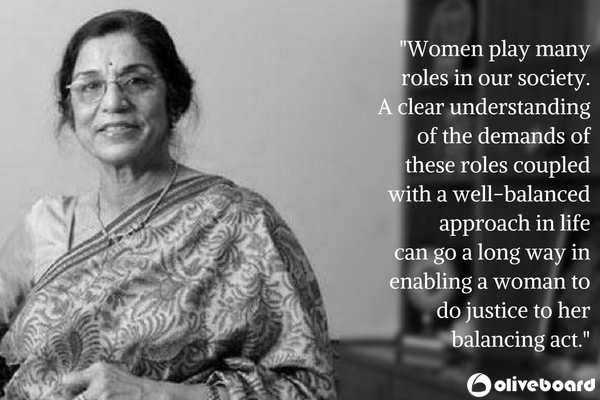 Ranjana Kumar started her career with
Bank of India Ltd.
as a probationary officer (PO) in 1966. She has served as chairperson and managing director of
Indian Bank
and executive director of
Canara Bank
. When the
Government of India
appointed her as the Chairperson and managing Director of the
Indian Bank
, she became the first woman to become head of a
public sector
bank in India. At the time of her appointment, the Indian Bank was saddled with huge losses, and during her tenure, she ensured the turnaround of the Indian Bank.
Shanti Ekambaram: President (Consumer Banking), Kotak Mahindra Bank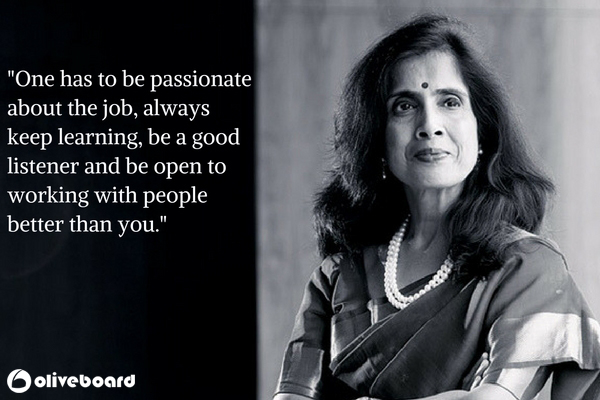 Shanti Ekambaram is one of India Inc's most powerful women. She presides over Kotak Bank's corporate and investment banking unit, which is the biggest profit contributor of the firm. She has also mentored and trained women for major roles in the bank.
Shikha Sharma: CEO and Managing Director, Axis Bank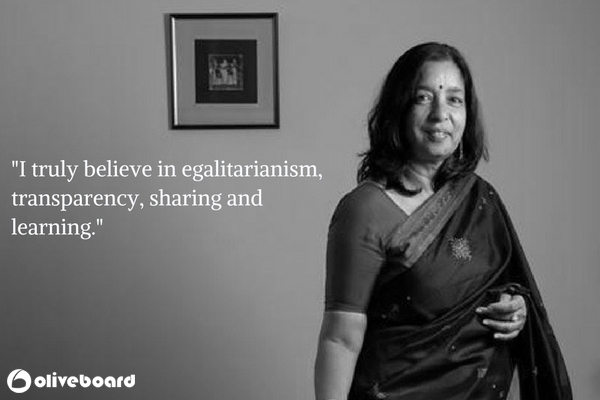 She has been a high flying achiever from the start. She did her BA (Honours) in Economics from the Lady Shri Ram College for Women (LSR) in Delhi and MBA from IIM Ahmedabad. She started her career with the ICICI bank and contended the MD post alongside the equally meritorious, Chanda Kochhar. Since Sharma's appointment as MD & CEO of Axis Bank in 2009, the bank's stock has gained over 90%. She manages her work and personal life very efficiently.
Usha Ananthasubramanian: CMD, Bhartiya Mahila Bank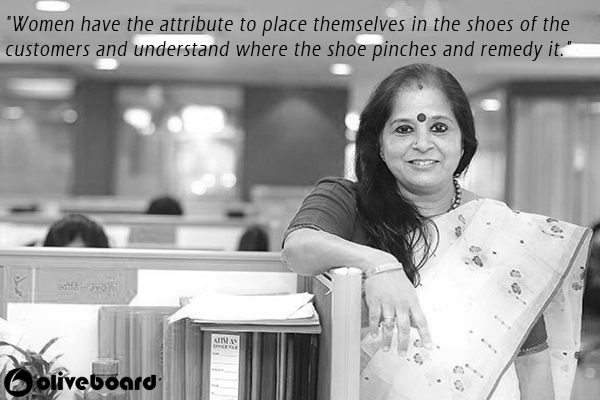 Prior to joining the Bhartiya Mahila Bank, Usha was the Ceo and Managing Director of the Punjab National Bank. She holds a Master's Degree in Statistics from the University of Madras and a Master's degree in Ancient Indian Culture from the University of Mumbai. With a banking career spanning over 31 years, Ananthasubramanian was nominated as leader of the core management team constituted by the Ministry of Finance (India) for coordinating the process of establishment of the Women's Bank and that is how she came to lead the first women's bank in the country.
We hope that this post inspires you to reach higher up in your career without feeling bogged down by other things is life. If they can do it, why can't you?
All the best!!

The most comprehensive online preparation portal for MBA, Banking and Government exams. Explore a range of mock tests and study material at www.oliveboard.in