In this part of the Banking Awareness series, we would discuss the various types of Cards used in India for economic transactions. The information provided through the blogs in Banking Awareness Series is helpful for banking exams like  SBI PO, RBI Grade B, RBI Assistant, IBPS PO, IBPS RRB Officer, IBPS RRB Assistant, Indian Bank PO, NIACL Assistant, etc. So, let us begin with today's blog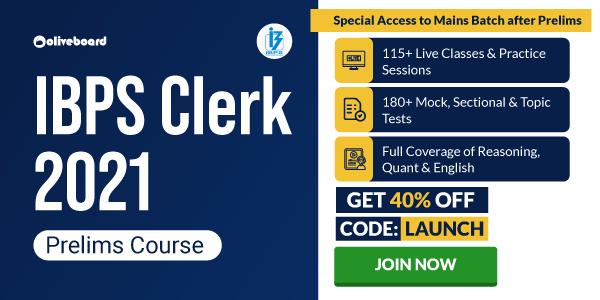 Latest Update | IBPS RRB 2021
Prepare for IBPS RRB Clerk Mains Exam with Mock Test Series and Courses.
Banking Awareness Series – Types of Cards
1) Credit Cards
They are Issued by Banks and other such entities which are approved by the Reserve Bank of India (RBI). It is a financial tool which allows the cardholder to borrow funds from the financial institutions at a fixed rate of Interest, which is charged after a specific period decided while issuing the card. If the borrowed sum along with the interest charged is not paid back within the appropriate time, then along with the late payment fees, the cardholders credit rating is also impacted negatively. Credit cards are not directly related to the Bank Account of the cardholder. The Limit of the credit card depends upon the income of the cardholder. Credit cards can be used for purposes like buying of goods and services at the Point of Sale (PoS), Online Stores, bill payments, etc. Cash can also be withdrawn from ATM by using a credit card, however, a high rate of interest is charged for such a withdrawal.
2) Debit Cards
This type of card is directly connected to the cardholders bank account, as a result, they can only be issued by registered banks. The limit of this card is equal to the amount available in the cardholders bank account. It is used for the purchasing of goods and services from a local store or online stores, online bill payment, cash withdrawal, funds transfer (domestic only) through ATM's, etc.
3) Prepaid Cards
Prepaid Cards are issued by banks and non-bank entities. They are issued against an advance payment of a sum to the issuing entity. The limit for the value of one prepaid card is ₹50,000. This type of cards is not linked to any bank account. The Prepaid cards issued by banks can be used for the purchase of goods and services both offline and online, domestic transfer of funds to another person. However, the cardholder of a prepaid card which is issued by a non-bank entity cannot use it to transfer funds to another person.
Take a Free mock test now to check your Banking Awareness knowledge
That is all from us in this edition of Banking Awareness series. We hope you have read the notes carefully. For more banking awareness series blogs keep visiting this page.
If any have any further queries or suggestions regarding 2018 Banking Exams you can connect with us on FB, Twitter, Instagram and YouTube as well.
Related blogs –
RBI Grade B Study notes – Regional Economic Co-operation (Part 1)
RBI Grade B Study notes – Regional Economic Co-operation (Part 2)
Banking Awareness notes – BHIM App: All you need to know about
All the best for Banking Exams.
Interact with your fellow aspirants about Banking Exams preparation in our discussion forum