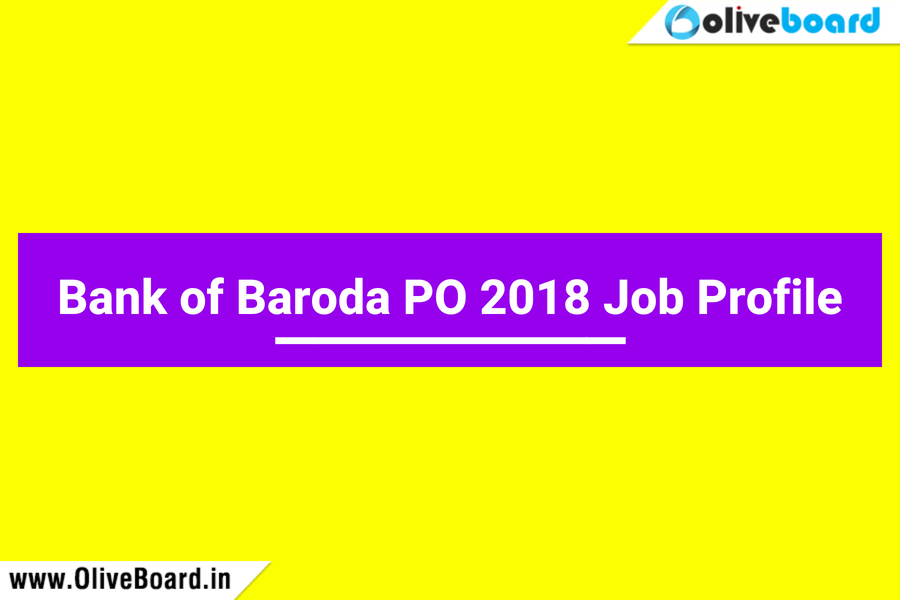 The BOB PO 2018 Recruitment Notification is out! Bank of Baroda has released notification for 600 vacancies in total for the post of Probationary Officer (PO). However, the recruitment of POs or Probationary Officers by Bank of Baroda in 2018 shall be through a 12-month training and practical program that has been designed and will be carried out in association with the Manipal University. Candidates desirous to become POs at BOB need to qualify 4 rounds of evaluation followed by the successful completion of a 9-month PG Diploma Program in Banking and Finance from Manipal University (Manipal School of Banking). They shall then be hired as Probationary Officers (POs) in the Junior Management Grade Scale-I (JMGS-I) and be provided 3 months of on-the-job training. If you are planning to write the BOB PO 2018 recruitment exam, you need to be well aware regarding its various aspects, such as:
In this article, we focus on the BOB PO 2018 Job Profile.
BOB PO 2018 Important Dates
Highlighting the important dates for any examination is necessary for the ease of reference for the candidate. In this case, the important dates have been highlighted for Bank of Baroda PO 2018 examinations:


BOB PO 2018 Exam Pattern
The BOB PO 2018 exam pattern will be such that there will be a total of 4 levels or stages of evaluation:
Stage 1: Online objective examination (MCQ)

Stage 2: Online descriptive examination (essay + letter writing)

Stage 3: Group Discussion

Stage 4: Personal Interview
All aspirants will have to attempt both Stage 1 and 2, but only those candidates who have scored sufficiently high marks in Stage 1 will be considered for the Stage 2 paper grading (those who do not clear Stage 1 will have their Stage 2 papers discarded as they will not be considered for further grading). From there on, Stage 3 and 4 shall have to be cleared before the final or merit shortlisting is done. The exam pattern for the first two examinations has been given below —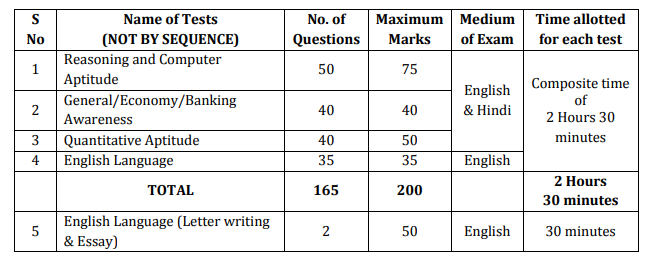 BOB PO 2018 Syllabus
The exam syllabus for BOB Manipal PO 2018 is as given:
Section
Syllabus

Reasoning & Computer Aptitude

Reasoning: Syllogism, Analytical Reasoning, Blood Relations, Coding Decoding, Input Output, Inequalities, Direction Sense, Grouping and Ordering, Critical Reasoning, etc.

Computer Aptitude: Basics of Computer, Hardware & Software (MS Office), DBMS, Networking, Internet, Commonly Used Shortcuts on MS Office (Word), Input/Output Devices, Important Abbreviations

General Awareness

Important government programs and schemes, awards and honors, new schemes of central and state government, sports, books and authors, country and capitals, currencies and countries, thermal and nuclear power stations, banking terms and abbreviations, etc.

Quantitative Aptitude

Quadratic Equations, Simplification. Profit and Loss, Simple and Compound Interest, Speed, Time, and Distance, Ratio and Proportion, Percentages, Number Series, Number Systems, Surds and Indices, Permutations and Combinations, Mixtures, Averages, and Alligations, Probability, Mensuration, Time and Work, Data Interpretation, Caselets, Charts and Graphs

English Language

Reading Comprehension, Parajumbles, Cloze Test, Fill the Banks, Vocabulary Usage, Sentence Joining, etc.

English Language (Descriptive)

Letter Writing, Essay Writing
To watch or check out 200+ videos on those topics, click here.

BOB PO 2018 Job Profile
The duties of a Probationary Officer (PO) at the Bank of Baroda (BOB) are varied and to some extent they fill generalist roles due to the nature of their jobs (as Assistant Managers). BOB POs are required to perform various functions such as:
BOB POs need to supervise the work of the Clerks. The BOB Clerks and Sub-staff will be required to prepare the records of transactions that take place or happen each day at the branch of the BOB, but the Probationary Officer will be expected to cross-check all the report and ensure that they are mentioned or have been included correctly.
BOB POs will have the authority over the sanction and approval of loans. They however are responsible for verification of the documents by the customers for loan approval and they also need to be effective when it comes to pursuing the customers for the repayment of their loans. In short, the loans extended by Bank of Baroda (BOB) should not become NPAs or non-performing assets. Therefore, BOB POs are required and expected to take care of this.
BOB POs will be expected to work towards the ensuring the customer satisfaction and they will be needed to do whatever is necessary to improvise the whole process of extending services to the customers. Bank of Baroda POs are tasked with ensuring that the customers who come to their assigned branch have a smooth experience and hence it may thus be needed that they engage with their primary stakeholders directly.
Aside from those job responsibilities, they will be required to work as needed to ensure the smooth functioning of their bank branch.

All the Best!