Most of the tasks that we procrastinate are not difficult – in fact, we have all the necessary skills and the capability to do them – it's just that we start avoiding them for one reason or the other! And when it comes to CAT preparation, these reasons usually are along the lines of:
'My prior acad scores are poor, I will never make it to an IIM..'

'I don't have enough time for preparation since I am working..'

'I don't have work experience, my chances of getting a call from an are low..'
These are just a few of those many "reasons". To be clear, these are all just excuses that you are giving yourself.

All you need to do is shift your focus and things will fall into place!
Focus on getting things done instead of the results.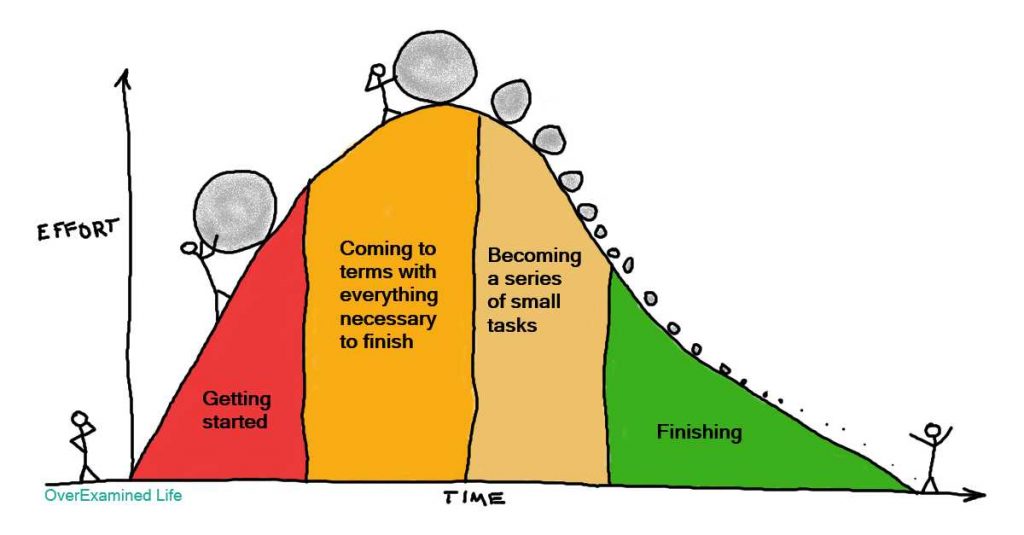 The biggest roadblock to your success is just 'getting started'. Once you begin doing something, it's easy to continue & that's the inertia of life! So, to kill that procrastination do this:
Step-1: Begin with preparing for 1 minute or 1 question. We know this seems inconsequential, but this will help you get started. This breaks down bigger tasks into several smaller ones which are easier to accomplish.
Step-2: Don't think, just DO what you have to. 
Once you start even with a minute before you know it, you'll fall into the groove and CAT preparation will become a part of your routine and who knows, you may even begin to enjoy it!
This will ensure consistent efforts and thus take you several steps closer to your dream IIM. Remember:
Don't Think, Just Do (Even if it's just for a minute)!

Hope this helps. All the best!