Current affairs are an essential section in every government and banking examination; therefore, to score well overall, it's necessary to stay updated with the latest happenings in the country and the national economy. For this reason, we have brought you the weekly GK digest that includes all the latest events and current affairs from May 14 – 18, 2018.
Current Affairs May 14, 2018
Environment Minister Harsh Vardhan launches Green Skill Development Programme (GSDP) that aims to train more than 5,50,000 workers in the environment and forest sectors.
Ayushman Bharat initiative's first workshop held in Shimla
UNESCO reports India witnessing the highest number of Internet shutdowns in 2017-18
Kerala witnessed an advanced demographic transition with lowering mortality and fertility rates.
From May 14 – 26, 2018, the first edition of International Children's Film Festival will be conducted in Thiruvananthapuram, Kerala
Union Minister Nitin Gadkari inaugurates 2 national highways in Punjab
Union Home Minister approves financial assistance of INR 1,161 crore to Assam, Himachal Pradesh, Sikkim, Lakshadweep, and Rajasthan
IIM Ahmedabad launches the Bharat Inclusion Initiative to support and develop knowledge, innovation, and entrepreneurship in areas such as financial inclusion
United Nations Development Programme (UNDP) decides to setup a skill development center in Hyderabad
Current Affairs May 15, 2018
President Ram Nath Kovind launches several public welfare schemes in Rajasthan for economically backward classes
Union Government orders a cabinet reshuffle: Piyush Goyal takes over the finance ministry
In a bid to improve their efforts towards developing sustainable sources of energy, the Indian Government has issued a National Wind-Solar Hybrid Policy through the Ministry of New and Renewable Energy
Minister of State of Communication and State of Railways, Manoj Sinha, flagged off the Darbhanga-Jalandhar City Antyodaya Express
Smriti Irani chairs the meeting of stakeholders on the 'Samarth' scheme for Capacity Building in the Textile Sector
Central Public-Sector Enterprise (CPSE) along with National Aluminium Company Limited (NALCO) signs an MoU with the Union Ministry of Mines thus setting the highest ever revenue target of INR 9,350 crores for the financial year 2018-19
Union Finance Ministry announces the roll out of its e-way bill system for intra-state movement of goods that are valued over INR 50,000 on May 16, 2018 for Assam and May 20, 2018 for Rajasthan
First Apex Conference for Smart City CEOs conducted successfully in Bhopal, Madhya Pradesh
National Thermal Power Corporation signs agreement to acquire 3 power-generation projects in Bihar
India's first all-women Post Office Passport Seva Kendra starts operations in Phagwara, Punjab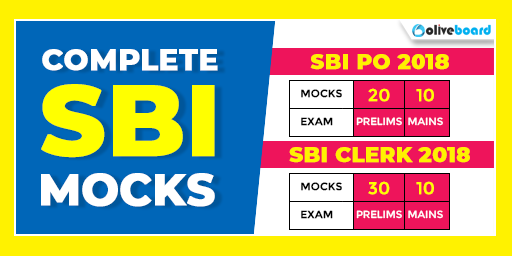 Current Affairs May 16, 2018
President Ram Nath Kovind inaugurates the Global Exhibition on Services 2018
Union Cabinet passes approval for several Memorandums of Understanding (MoUs) signed between India and foreign countries
Prime Minister Narendra Modi approves the establishment of the National Institute of Mental Health Rehabilitation (NIMHR) in Bhopal, M.P.
Cell for IPR Promotion and Management organized a National Intellectual Property Rights (IPR) Conference in New Delhi
The International Rail Coach Expo (IRCE) to be held in Chennai, Tamil Nadu from May 17-19. 2018
Uttarakhand Chief Minister, Trivendra Singh Rawat inaugurates the state's first City Gas Distribution (CGD) network at Rudrapur in Udham Singh Nagar district of the state
3rd advance estimates of production of major crops for the year 2017-18 released by Department of Agriculture, Cooperation, and Farmers Welfare
Guwahati now has the country's first solar-powered railway station
Inter-Ministerial Task Force (IMTF) created to constitute the review of the current or existing coal sources of Independent Power Producers (IPPs)
"Swachhata Abhiyan" launched by Department of Administrative Reforms and Public Grievances (DARPG)
Current Affairs May 17, 2018
Punjab Chief Minister, Amarinder Singh, announced several projects that aggregated to Rs. 555 crores for the development and upliftment of border district Tarn Taran.
Prime Minister Narendra Modi lays foundation stone to construct Zojila Tunnel in Jammu & Kashmir
Telangana Chief Minister K. Chandrashekhar Rao announces new Pay Revision Commission (PRC) for government employees
Union Ministry of Environment forms 19 teams to clean beaches, lakes, and rivers in India
Ministry of Housing and Urban Affairs announces success in its 'Smart Cities' mission with the completion of 1,333 projects worth Rs. 50,626 crores
Minister of Commerce and Industry, Suresh Prabhu launched an Intellectual Property Mascot named IP NANI at a National Intellectual Property Rights Policy conference conducted in New Delhi
Union Ministry of Development of North Eastern Region (DoNER) sanctions 2 projects worth INR 48 crores to develop tourism industry in Tripura
Union Minister of Agriculture and Farmers' Welfare, Radha Mohan Singh, addresses National Conference of Fisheries Ministers of Coastal States
Bombay Stock Exchange (BSE) becomes the first Indian stock exchange to receive U.S. Securities Exchange Commission (SEC)'s recognition as a Designated Offshore Securities Market (DOSM).
Swacch Survekshan 2018 becomes the first pan-India exercise to assess cleanliness in urban India thus covering 4203 cities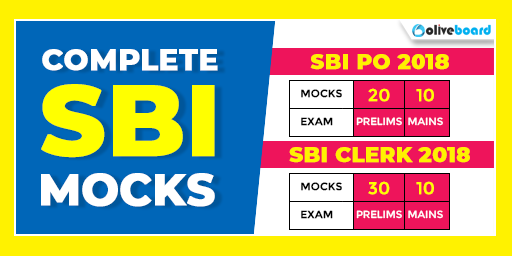 Current Affairs May 18, 2018
Himachal Pradesh State Government approves the budget of INR 25 crore to be used to renovate Bantony Castle as a major tourist attraction.
Indian Railways come up with a new kind of aerator for washbasins and taps in Tejas Express
Union Minister of Commerce and Industry, Suresh Prabhu, creates the Directorate General of Trade Remedies (DGTR) in the Department of Commerce
Union Minister of Coal and Railways, Piyush Goyal chairs a review meeting between top officials of Ministries of Coal, Railways and Power in New Delhi
Supreme Court approves the Central Government's Cauvery Management Scheme draft proposal to ensure smooth distribution of water among the states of Karnataka, Tamil Nadu, Kerala, and Puducherry
Gujrat Government to bear expenses of up to INR 50,000 for victims of road accidents within the first 48 hours from May 18, 2018
DAY-NULM or Deendayal Antyodaya Yojana – National Urban Livelihoods Mission launched to improve the working conditions of the urban poor
Delhi Cabinet gives approval for procuring 1,000 CNG buses under the cluster scheme to upgrade them with in-built GPS, panic buttons, IP cameras, and anti-skid features
RBI modifies norms to for banks setting up International Financial Services Centres (IFSC) Banking Units (IBUs)
RBI prescribes 100% net stable funding ratio (NSFR) for banks to help them be more resilient and maintain adequate liquidity
That's all for this week's GK digest!
All the Best!