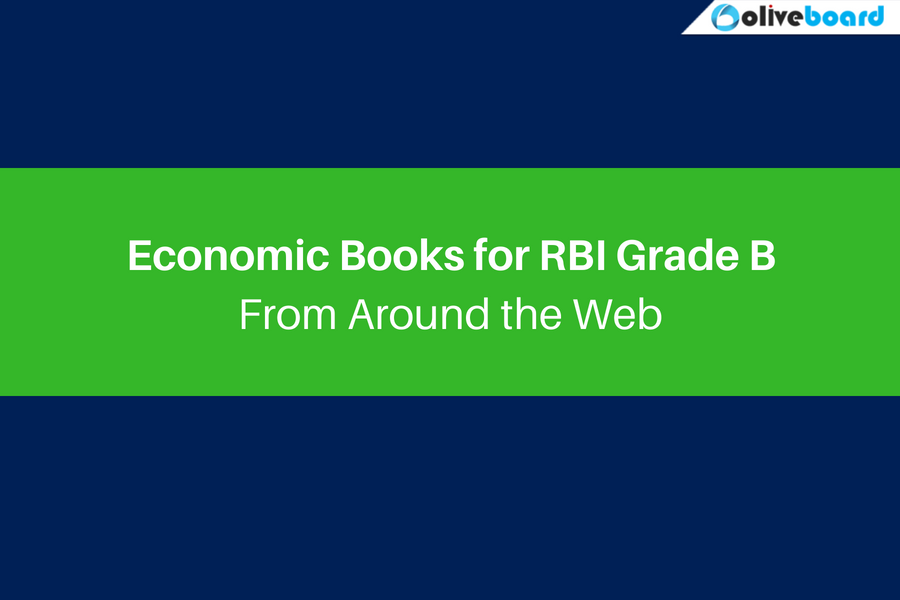 In this, we describe the best economic books for RBI Grade B and syllabus of economics. The RBI Grade B examination is scheduled to take place in the month of August. In this officer post, the responsibilities are not only to manage financial stability but also for printing and circulation of currency. Therefore, it is a highly respectable job receiving thousands of applications each year. This year the RBI Grade B officer examination has been pushed back from May to July, giving aspirants more preparation time.
The first step towards getting a good score and fulfilling the cut-offs for each section is knowing the syllabus.
Syllabus of Economics
Development and growth theory
Knowing the basic difference between GDP and NNP along with its present values in India
Industrial and labor policies and laws
Indian Economic Reforms
Fiscal and Monetary Policy
Concept of privatization and how it occurred in India
Economic Planning
Social and sustainable development
Environmental Issues and policies
Globalization
Important economic bodies and institutions
Export-Import policy
World Bank, IMF and WTO
Demography
Multiculturalism
Rural and urban development
Gender Issues
Social movements and discrimination
Health and Education sectors along with social service in India
Economic Books for RBI Grade B
This not an exhaustive list but only to give you a fair idea of the nature of topics that you should follow and study. Here is a list of books for you to refer for this RBI officer examination:
Indian Economy – Ramesh Singh
Indian Economy authored by Ramesh Singh is a book that extensively covers all topics in the RBI grade B economics syllabus. It has found favor with consecutive batches of students appearing for this exam.
Indian Economy Key Concepts – Sankarganesh K
It is regarded as the go-to book if you are looking to brush up your basics on the subject. The book is very lucidly written and simple to read.
Datt & Sundharam's Indian Economy – Ashwani Mahajan & Gaurav Datt
Another comprehensive books that covers all topcis in the Rbi grade B syllabus. The current edition contains new methods of analysis of various economic problems.
The Indian Economy – Sanjiv Verma
This book is a wonderful guide to various economic topics. There are numerous problems with illustrations to help you analyze the problem. Written in a clear and lucid language, the books are easy to understand.

It is very important to test your level of preparedness before an RBI Grade B Phase II exam by taking regular online mock tests. These are not only helpful in improving your speed but also increase your accuracy and efficiency.
All the Best!