The dates for all major MBA exams have been released. CAT, the benchmark MBA exam conducted by the IIMs, will undergo a pattern change (again!) this year. While the change is minor, there have been restrictions added in terms of time per section which make it interesting for students who have traditionally been very good at Quant (read engineers). Similarly, we take a look at the exam patterns of the other MBA tests and how they differ from each other.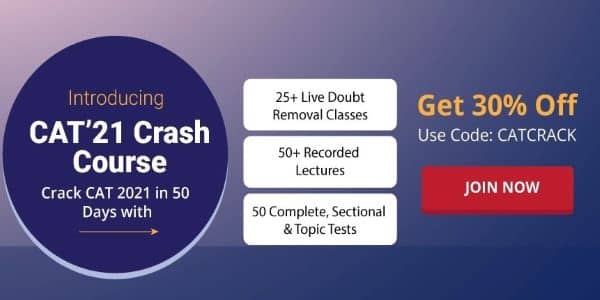 Click here to take a Free Mock test for CAT | XAT | IIFT | NMAT | CMAT | SNAP | MHCET
Click here to download the MBA Pocket Exam Guide.
1) CAT: is a Computer based exam for admission into the IIMs and hundreds of other colleges. It is the most prestigious of all MBA exams in India. CAT 2015 will have a total of 100 questions across 3 sections to be answered in 180 minutes (3 Hours). Unlike last year, this year will have a sectional time of 60 minutes allocated to each section with no option of carrying forward time from one section onto another. Nor can one come back to an earlier section if you have moved onto another section. There will be 34, 32, 34 questions in Quant, DILR, Verbal Ability sections respectively. Another big change that CAT made this year is that it will introduce an on-screen calculator and Non-MCQ questions where one needs to type in one's answer. Click here to take a mock test of CAT
2) XAT: is a paper and pencil based test for admission into XLRI, XIMB and a few other colleges. It is perceived as the toughest MBA paper while also reserving an entire section on (managerial) Decision Making which is unique to XAT. The XAT typically has 3 sections with the fourth section being a GK one. The GK scores are not used for percentile calculation or for shortlisting you for the GD/PI stage. The number of questions typically vary but the 2015 edition had 84 questions across 3 sections with 28, 23, 33 questions in Verbal Ability, Decision Making & Reasoning, Quant & DI sections respectively. Click here to take a mock test of XAT  
3) IIFT: is also a paper & pencil based test for admission into the Indian Institute of Foreign Trade. The exam also exhibits varying number of questions each year and has four sections in it. The unique thing about IIFT is that it has varying scores for each question with GK getting 0.5 marks while Verbal (non-RC) gets 0.75 while the rest get 1 mark for each question. IIFT 2014 had 118 questions across four sections with 26, 35, 20, 37 across GK, QADI, LR, Verbal Ability sections respectively. Click here to take a mock test of IIFT
4) NMAT: is a Computer based test for admission into the various Narsee Monjee institutes across India. It is conducted by the GMAC, making it the first Indian exam to be taken over by GMAC. NMAT is very different from other exams as it provides candidates multiple opportunities to clear the exam within the same year unlike others which provide you only one opportunity each year. Within a window between Oct and Dec, you can attempt the NMAT 3 times (conditions apply). The NMAT has 120 questions with separate timings for each of the 3 sections. There are 32, 48, 40 questions across Verbal, Quant & LR sections respectively. NMAT is one of the few MBA exams that does not carry negative marking. Click here to take a mock test of  NMAT
5) SNAP: is a paper & pencil test for admission into the various Symbiosis institutes across India. The exam has 4 sections – GK, English, Quant & Reasoning with 30 questions in each section but the LR section has 2 marks for each question making the overall maximum marks as 150. Click here to take a mock of SNAP
Click here to take a Free Mock test for CAT | XAT | IIFT | NMAT | CMAT | SNAP | MHCET