Finance and Management (F&M) is one of the most important subjects that you need to focus on when preparing for the RBI Grade B 2018 Phase II examinations. It is regarded as the toughest section in Phase II examination, hence it is important to have a clear understanding of each and every topic. Today in this blog, we would discuss with you the basics of Financial Management to help you prepare well for exam.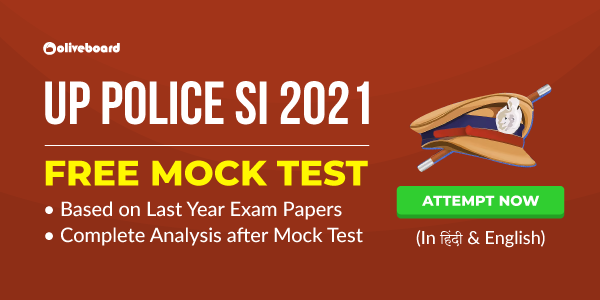 Finance plays a crucial role in the operation of any business activity. It is the pivot on which the whole business process functions, hence, it is also called as life-blood of business organisation. No matter, how big or small business functions are, they need finance to run it effectively. It provides security, stability and flexibility to both profit and non-profit organizations in order to develop goods and services to meet the demands.
Definition of Finance
M.Y. Khan and P.K. Jain opines that,
"Finance may be defined as the art and science of managing money."
To quote John J. Hapton,
"Finance can be defined as the management of the flow of money through an organization, whether it be a corporation, school, bank, or government agency. Finance concerns itself with the actual flow of money, as well as any claims against money".
Proper planning and controlling of finance lead to the efficient utilization of resources. Managing the finance properly also alter the size and variability of the profitability. The profitability could be augmented if the rate of flow of funds could be accelerated while a slow rate may lead to low profits or losses. Hence, Financial Management performs a crucial role in the survival and success of any business undertaking.
Take Oliveboard RBI Grade B Test
Financial Management
Financial Management is mainly concerned with the effective management of funds in the business. To put it simply, Financial Management, as practiced by business firms, can be called as Corporation Finance or Business Finance. It is that managerial activity which is concerned with the planning and controlling of the firm's financial resources.
According to Weston and Brigham,
Financial management "is an area of financial decision-making, harmonizing individual motives and enterprise goals".
In the words of S.C. Kuchal,
"Financial Management deals with the procurement of funds and their effective utilization in the business".
Take Oliveboard RBI Grade B Test
Objectives of Financial Management
The objectives of Financial Management are the maximization of profits, wealth and well-being of shareholders, minimization of capital cost, etc.
Maximization of Profit: The ultimate aim of any economic activity is earning profit. It happens when marginal cost is equal to marginal revenue. It is also called as cashing per share maximization.
Wealth maximization means maximization of shareholders' wealth or wealth of the persons involved in the business concern. It involves the latest innovation and improvement in the field of business concern. It is also known as value maximization or net present maximization. It ensures the economic interest of the society.
Survival of company is an important consideration when the financial managers make financial decisions. Their incorrect decision(s) may lead the company to be bankrupt.

Maintaining proper cash flow is a short-run objective of financial management. It is necessary for operations to pay the day-to-day expenses e.g. raw material, electricity bills, wages, rent etc. A good cash flow also ensures the survival of company.

Minimization on capital cost in financial management can help operations gain more profit.

Financial Managers
Financial manager is a person who is responsible for carrying out the finance functions. Financing is an integral part of managerial functions and the responsibilities assigned for financial managers affect the organization's performance. Thus, the financial manager occupies a key position in a modern enterprise. He/she, generally, assumes the role in top management team, and, is involved in solving complex fund management problems. They manage various tasks, such as, financial forecasting, budgeting, management of cash, credit administration, financial analysis, etc. they are responsible for shaping the fortune of the company and plays dynamic role in decision making.
Various functions of the financial managers are:
Financial Analysis and Planning
Financial managers are concerned with the transformation of data into a form so as to monitor the financial condition; determining whether additional financing is required or not; developing plan to ensure cash flow; achieving firm's goal, etc.
It is also referred to as capital expenditure or capital budgeting decision. Investment refers to the "commitment of resources made in the hope of realizing benefits that are expected to occur over a reasonably long period of time in future."
Investment decision is a major determinant of company's efficiency and corporate power. The financial manager, with the objective of 'value maximization', makes investment decision to form the framework for a company's future development.
Financing decision is concerned with the minimization of cost of capital and maximization of return through developing an appropriate capital structure. The firm can finance its assets by raising funds from various sources such as issue of common stock and preferred stock, issuing bonds/debentures, raising loans, etc. This composition is called capital structure. The financial manager is concerned with determining the best financing mix or capital structure, both for short-term and long-term financing.
To sum up, Financial Management is a managerial activity which is concerned with the planning and controlling the financial resources of the firm. As finance is the lifeblood of business organization, no business goal can be achieved without the help of effective management of finance. Effective planning is required to acquire and utilize funds in ways that maximize the efficiency of the organization's operations. Financial Management helps in smooth running of the business concern and maintain it carefully to achieve set-goals. Hence, the role of financial manager also cannot be overlooked.  They play a significant role in the survival and success of any business concern.
That is all from us in this blog. Hope you find the information useful.
Take Oliveboard RBI Grade B Test
Attempt the Oliveboard Free All-India Mock Test that's been taken by thousands of aspirants already to see where you stand. All the best!
Other Blogs – :
F&M Preparation Strategy for RBI Grade B 
Books for RBI Grade B Phase 2 Exam | F&M
Finance and Management : Free 50+ Formula and E book 
Download the Oliveboard Mobile App for free study material and other latest updates.