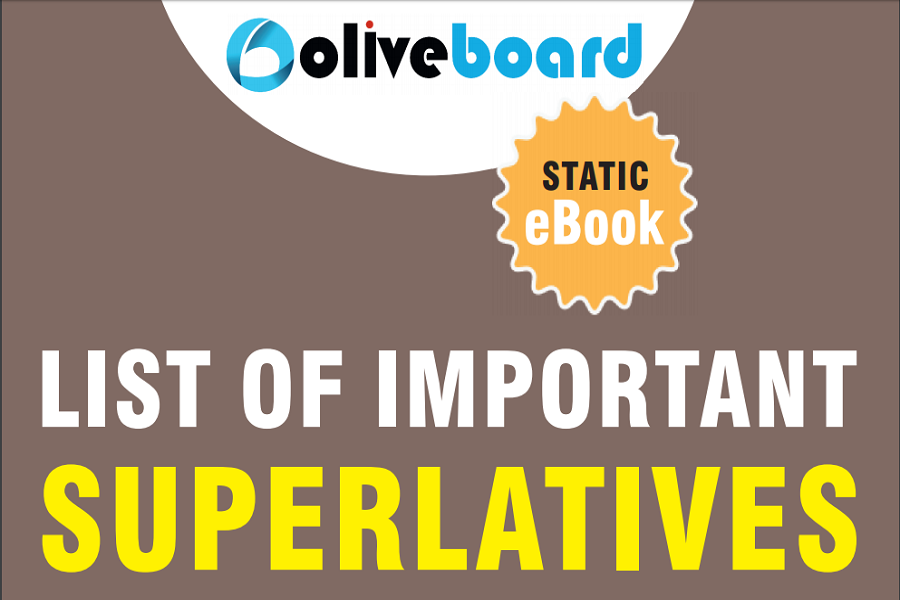 Static GK is an integral part of the general awareness section. Questions related to superlatives, i.e. largest, highest etc are common in the general awareness section of Bank and Government exams like SBI PO and Clerk, IBPS PO and Clerk, RBI Grade 'B' and Assistant, SSC Exams, UPSC and more.
In competitive exams, as little as 1 mark can make a lot of difference. For your assistance, we bring to you a Free eBook on List of Important Superlatives in India. Here's a sample question:
Which is the largest state of India in terms of population?
a) Rajasthan
b) Uttar Pradesh
c) Madhya Pradesh
d) Bihar
e) West Bengal
Solution: b) Uttar Pradesh
Hope this helps.
All the best!
  Oliveboard Live Courses & Mock Test Series