Banking and MBA entrances, though being different exams altogether, are similar in the fact that both are 'aptitude based'. Many students who are either preparing for banking entrance exams, or are working in banks do plan to do an MBA in near future. Oliveboard brings you an exclusive interview with Prateek Giria, who has worked as a PO (Probationary Officer) in SBI and is currently pursuing his MBA from one of the finest institutes of the country, XLRI Jamshedpur.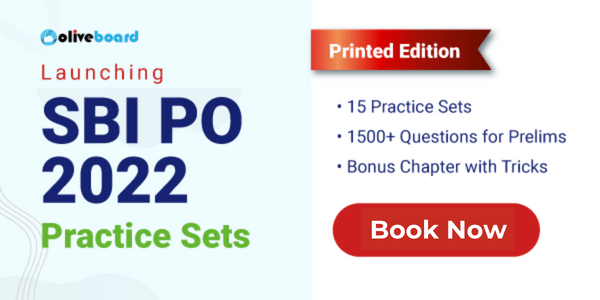 When did you appear for SBI PO and for how long did you work in the bank?
I appeared for the bank exams in 2013 and worked at SBI for around 9 months.
When did you appear for the MBA Entrance Exams and for how long did you prepare?
I appeared during  2010-2014 and had a steady preparation throughout these years.
Please tell us some major similarities and differences between Bank PO Entrance and MBA Entrance Exams.
Basics of Quantitative and Verbal Ability are same for both exams. Logical Reasoning for SBI PO was quite different and difficult as compared to LR for CAT. In absolute terms, CAT is much difficult than SBI PO exam, however when it comes to cracking it, they are different ball games altogether. The preparation strategies of both the exams are different.
With a regular full time job at the bank, how did you manage to take out time for your preparation for MBA Entrance Exams?
I was more or less prepared because of my previous attempts, I simply focused on keeping calm this time.
What materials/resources/coaching did you use for BANK PO Entrance Exams?
I used Upkar Publication books for SBI Past year Papers and Banking Awareness. For Quantitative Ability, I used the CAT preparation material which I was using for MBA Entrances.
Apart from SBI, which other Bank entrances did you appear for?
I appeared for RBI Grade B. I cleared the prelims round but didn't appear for the mains. I also appeared for LIC AAO, cleared the written round but didn't go for the interviews.
What materials/resources/coaching did you use for MBA Entrance Exams?
I used the entire TIME Material, books by Arun Sharma and previous years' mock test papers.
Any tips for the students who are currently preparing for Bank PO Entrances now and plan to do an MBA in future? What should be their approach in the preparation?
I would suggest to clear the basics first (as it is same for both the exams) and then move towards the specific.  The major difference is in strategy – SBI PO requires speed, CAT requires balance between speed and accuracy.
Lastly, how is your experience in XLRI so far? What are your post-MBA plans?
I have taken BM in XLRI and the experience is pretty good so far. Post MBA, I want to work in Semi Finance or Marketing role and go for something of my own after 5-6 years.
  Oliveboard Live Courses & Mock Test Series