The IBPS Clerk 2018 Exam is almost upon us which is scheduled to be conducted on 8th, 9th, 15th and 16th December 2018. We hope your preparation has gone well for this exam. During your IBPS Clerk preparation have you ever wondered – How am I doing with respect to my competitors? What will be my overall rank? How am I going to perform in the Exam? Etc. What if we tell you that you have a chance to find answers to all these questions before the actual Exam starting from 8th December? Wouldn't that be great? In this blog, we are going to tell you everything about the Free IBPS Clerk Live Test 2018 – Final Face-Off and give you the reasons which should convince you to take this Free All India Live test.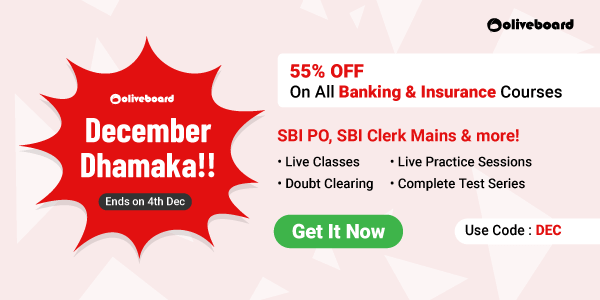 IBPS Clerk Live Test 2018 – What is it?
So, let us introduce you all to the IBPS Clerk Live test 2018 – The Final Face-off. This test is going to be conducted by Oliveboard on 4th and 5th December. This is the Final Face-off before the exam. Your chance to compete with fellow aspirants and know where do you stand. 
[gdlr_button href="https://www.oliveboard.in/ibps-clerk/?live=1&ref=nik" target="_blank" size="large" background="#1b5df1″ color="#ffffff"]Register for All India Live Test[/gdlr_button]
IBPS Clerk Live Test 2018 – Why you must take it?
1) It's FREE.
First and foremost, the All India Live test is 100% free. Which means you will just have to invest an hour of your time and nothing else. In return, you will be getting in-depth analysis of your performance, detailed solutions, your All India Standing, Video Analysis by expert faculty, etc.
2) You will get an All India Standing of your IBPS Clerk Live test 2018 Score.
As the name suggests the Final Face-off will put you face to face with your fellow aspirants. Your performance in the Live test will be compared with candidates appearing from all over the country and then you will be given an All India Standing. This would help you in knowing where you stand and what target score you should be aiming for.
3) Video Analysis by Expert Faculty
We would also be conducting video analysis sessions of the Live test by our expert faculty. Which would help you get an in-depth understanding of the live test, the type of questions asked, what to expect in the actual exam, Tips and Tricks to solve the questions as quickly as possible, etc.
The Video Analysis would be done during our IBPS Clerk Cracker course which is live on youtube. A separate session for analysing each section of the exam would be conducted by our expert faculty – Vivek Sir (Quant), Mukesh Sir (Reasoning) and Hasrshita Ma'am (English). You access the IBPS Clerk Cracker Course here
4) Detailed Solutions
Once you have completed the Free IBPS Clerk Live test 2018 you would be given detailed solutions of all the questions asked in the exam. This would help you in your last minute preparation for the IBPS Clerk exam and prevent you from any surprises in the actual Exam.
5) Actual Feel of the IBPS Clerk 2018 Exam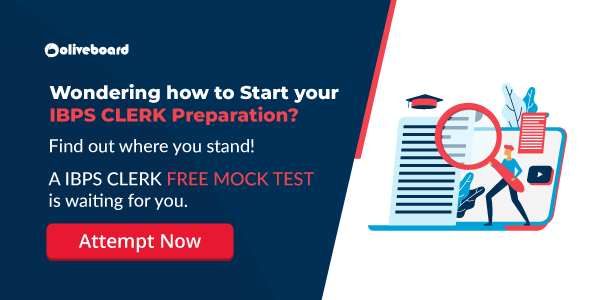 The most important benefit of the IBPS Clerk Live test 2018 is that it would give you the feel of an actual exam where are you competing with candidates from all over the country and your target is to beat everyone else and score more marks as compared to all other candidates.
So, what are you all waiting for, hurry and register for the IBPS Clerk Final Face-off – Free All India Live Test. Revise your study notes and tricks and be ready to give the Live Test tomorrow – 4th December 2018 or the day after –  5th December 2018. All the best.

The most comprehensive online preparation portal for MBA, Banking and Government exams. Explore a range of mock tests and study material at www.oliveboard.in
  Oliveboard Live Courses & Mock Test Series