IBPS Clerk Prelims 2017 were concluded last weekend and it's time to kick-start preparation for IBPS Clerk Mains which are scheduled to be conducted on 21 January, 2018.
As we all know, the IBPS clerk prelims was of a easy to moderate difficulty level. Some new question types were asked in the English language section however, numerical ability and reasoning were on expected lines. The general trend observed in all IBPS exams this year was an increase in the difficulty level as well as introduction of some new question types.
Taking this into account, it would only be logical to expect the IBPS Clerk Mains exam 2017 to be on a higher side of the difficulty spectrum. Also, one should use this time to build up their basics so as to be able to deal with any new types of questions asked.
In this article, we bring to you a 40 day study plan for the IBPS Clerk Mains Exam 2017 along with detailed section wise syllabus for the exam. Let us first take a look at the exam pattern.
IBPS Clerk Mains Exam 2017 : Exam Pattern

IBPS Clerk Mains Exam 2017 : 40 Day Study Plan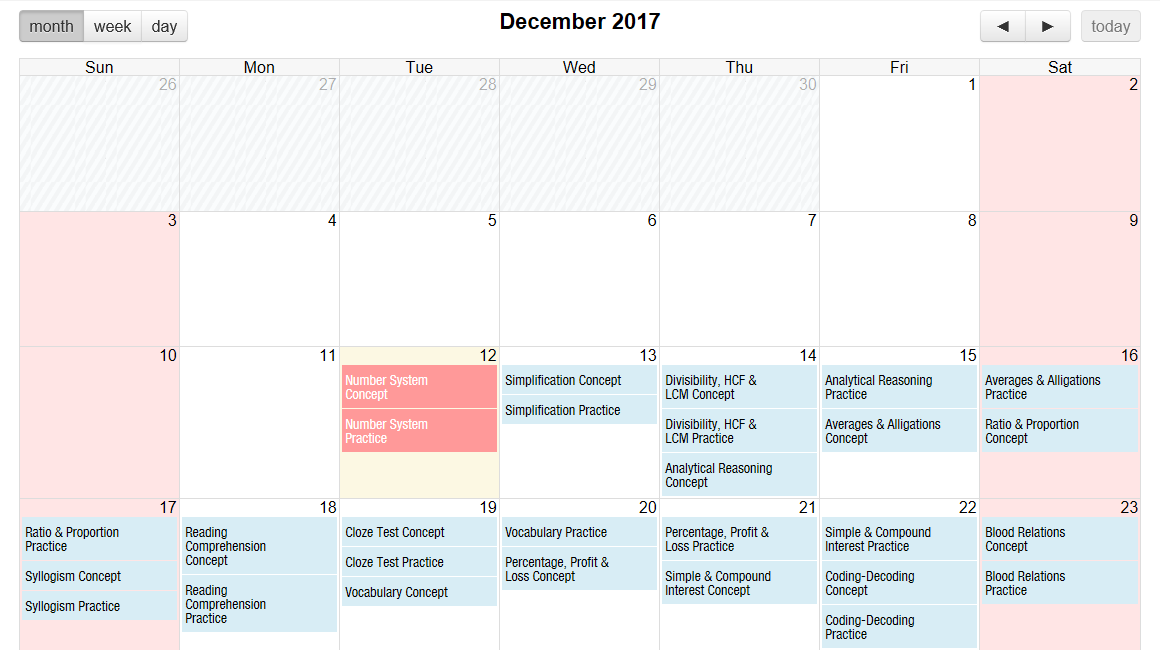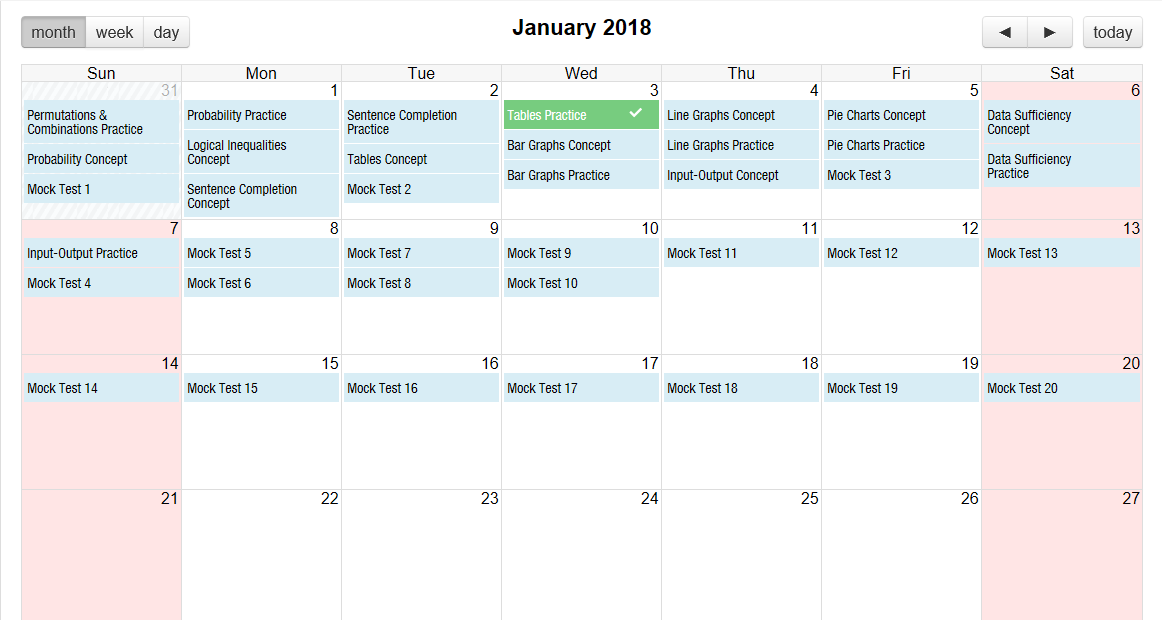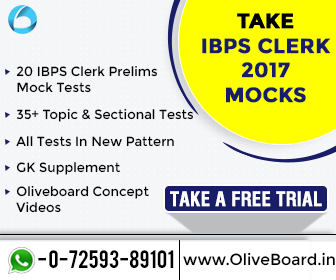 This study plan was created using Oliveboard's customised study planner. Click here to create your own study plan.
It is important to state here that while following the plan would help you prepare more strategically, you will have to spend some quality time analyzing the performance in each of your mock tests.
Once you complete a mock test, click on the
 button next to the corresponding mock test, do the following:-
1) View the questions you got Wrong: These are questions on which you spent a lot of time, yet got it wrong. Find where your concept or approach went wrong. Click on "Review Wrong" and this takes you through solutions of only the wrong attempts. You will not be shown any of the other questions (Correct or Un-attempted ones).
2) Attempt the Un-attempted ones: You can take an un-timed test of only the Un-attempted questions in the mock test. Click on "Review Unattempted" and this allows you to attempt all the ones left unanswered. Again, you will not be shown the other questions (Wrong and Correct ones) and can focus only on the un-attempted ones.
3) Review the Correct Attempts: Without spending too much time, quickly review the ones you got correct as well and check if there were better solutions or approaches to the one you adopted.
4) Take tests on your Weak Areas: Oliveboard's Adaptive Engine figures the top three areas that you need to work on the most based on your performance data and gives you lessons (to brush up concepts) and tests on those topics. After each mock test, find new lessons + tests on your weak areas by visiting the "Improve" section.
For analyzing your your exam taking strategies, click on
 button next to the corresponding Mock Test.
5) Analyze Graphs: These are detailed reports on your time spent & accuracy section-wise, along with benchmarking reports on your score and percentile. Use these to better improve your time management and question selection within sections.
There maybe more than one can do and analyze it in different ways that suits one's preparation. But whatever logical option you choose as an analysis method, do not forget to spend time on analysis before your next mock test. Click here to login and start analyzing.
 IBPS Clerk Mains Exam 2017 : Section-wise Syllabus
Section : General And Financial Awareness 
Financial / Banking Awareness

Current Affairs

Static GK

Economy
Section : General English
Reading Comprehension

Sentence Improvement / Phrase Replacement

Para-jumbles

Odd One Out

Cloze Test

Error Spotting

Fill In The Blanks (Single / Double / Sentence)
Section : Reasoning Ability & Computer Aptitude
Coding Decoding

Direction Sense

Pattern and Arrangement

Input Output

Inequalities

Syllogisms

Blood Relations

Data Sufficiency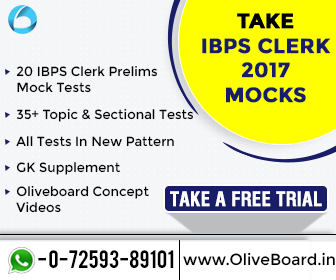 Computer aptitude may be based on conversion from binary to decimal & vice versa. There might be other question types involved as well. Note that this is different from computer awareness.
Section : Quantitative Aptitude
Simplification

Number System

Algebra

Averages, Mixtures & Alligation

Ratio & Proportion

Percentages, Profit & Loss

Simple & Compound Interest

Mensuration

Time, Speed and Distance

Time and Work

Probability, Permutations and Combinations

Data Interpretation and Sufficiency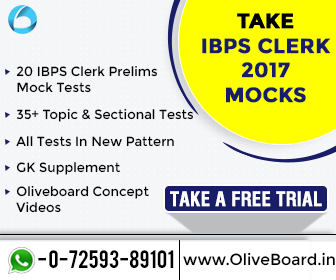 We hope this article helps you prepare better for the upcoming IBPS Clerk Mains Exam 2017. Feel free to reach out to us for any queries or doubts.
All the Best