The IBPS RRB Office Assistant Notification 2018 is out! Every year, the IBPS or the Institute of Banking Personal Selection conducts the recruitment for RRB or Regional Rural Banks and recruitment's mostly take place for two positions including the IBPS RRB Office Assistant (Clerical cadre) and IBPS RRB Officer (Scale-I, II, and III) (Officer cadre).  This year, the number of IBPS RRB Office Assistant Vacancies is 5249. Let us go over the details of the IBPS RRB office assistant eligibility 2018.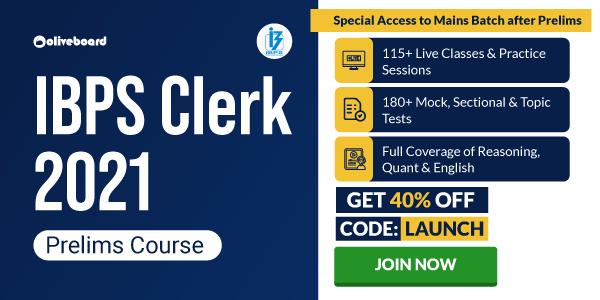 Latest Update | IBPS RRB 2021
Prepare for IBPS RRB Clerk Mains Exam with Mock Test Series and Courses.
IBPS RRB Office Assistant 2018 – Important Dates
Before we move on to the eligibility criteria for IBPS RRB Office Assistant 2018 recruitment, let us have a look at the important dates for the exam.
| | |
| --- | --- |
| Online Registration Dates | June 8 – July 2, 2018 |
| Payment of Application Fees | June 8 – July 2, 2018 |
| Download of Call Letters for Pre-Exam Training | July, 2018 |
| Pre-Exam Training for Office Assistant | August 6 – 11, 2018 |
| Download of Call Letters for Preliminary Exams | August, 2018 |
| Preliminary Exams – RRB Office Assistant | August 19th, 25th, and September 1st, 2018 |
| Results of Preliminary Exams | September, 2018 |
| Download of Call Letters – Mains | September, 2018 |
| Mains Exams – RRB Office Assistant | October 7th, 2018 |
| Provisional Allotment | January, 2019 |

IBPS RRB Office Assistant Eligibility Criteria 2018
To be eligible for the IBPS RRB Office Assistant 2018 recruitment, the candidate must fulfill all of the given criteria:
The candidate must be between 18 – 28 years of age; therefore, their date of birth must NOT be before 02/06/1990 and after 01/06/2000 (both dates are inclusive in this case). Age relaxation is provided as per the norms.
The candidate must possess a Bachelor degree in ANY discipline from any recognized university or equivalent.
The candidate should be proficient in the local language as prescribed by the participating Regional Rural Bank. The list for the same is given below –
Sr. No.

Name of the RRB 

Present Head Office

State / UT 

Desired Local Language Proficiency as prescribed by the Participating RRBs

1
Allahabad UP Gramin Bank
Banda
Uttar Pradesh
Hindi, Urdu, Sanskrit
2
Andhra Pradesh Grameena Vikas Bank
Warangal
Telangana
Telugu
3
Andhra Pragathi Grameena Bank
Kadapa
Andhra Pradesh
Telugu
4
Arunachal Pradesh Rural Bank
Naharlagun (Papumpare)
Arunachal Pradesh
English
5
Assam Gramin Vikash Bank
Guwahati
Assam
Assamese, Bengali, Bodo
6
Bangiya Gramin Vikash Bank
Murshidabad
West Bengal
Bengali
7
Baroda Gujarat Gramin Bank
Bharuch
Gujarat
Gujarati
8
Baroda Rajasthan Kshetriya Gramin Bank
Ajmer
Rajasthan
Hindi
9
Baroda UP Gramin Bank
Raibareilly
Uttar Pradesh
Hindi, Urdu, Sanskrit
10
Bihar Gramin Bank
Begusarai
Bihar
Hindi
11
Central Madhya Pradesh Gramin Bank
Chhindwara
Madhya Pradesh
Hindi
12
Chaitanya Godavari Grameena Bank
Guntur
Andhra Pradesh
Telugu
13
Chhattisgarh Rajya Gramin Bank
Raipur
Chhattisgarh
Hindi
14
Dena Gujarat Gramin Bank
Gandhinagar
Gujarat
Gujarati
15
Ellaquai Dehati Bank
Srinagar
Jammu & Kashmir
Dogri, Kashmiri, Punjabi,
Urdu, Gojri, Pahari, Ladakhi, Balti, Dardi, Hindi
16
Gramin Bank of Aryavart
Lucknow
Uttar Pradesh
Hindi
17
Himachal Pradesh Gramin Bank
Mandi
Himachal Pradesh
Hindi
18
J & K Grameen Bank
Jammu
Jammu & Kashmir
Dogri, Kashmiri, Pahari,
Gojri, Punjabi, Ladakhi,
Balti (Palli), Dardi
19
Jharkhand Gramin Bank
Ranchi
Jharkhand
Hindi
20
Karnataka Vikas Grameen Bank
Dharwad
Karnataka
Kannada
21
KashiGomtiSamyut Gramin Bank
Varanasi
Uttar Pradesh
Hindi
22
Kaveri Grameena Bank
Mysore
Karnataka
Kannada
23
Kerala Gramin Bank
Mallapuram
Kerala
Malayalam
24
Langpi Dehangi Rural Bank
Diphu
Assam
Assamese, Bengali, Bodo
25
Madhya Bihar Gramin Bank
Patna
Bihar
Hindi
26
Madhyanchal Gramin Bank
Sagar
Madhya Pradesh
Hindi
27
Maharashtra Gramin Bank
Aurangabad
Maharashtra
Marathi
28
Malwa Gramin Bank
Sangrur
Punjab
Punjabi
29
Manipur Rural Bank
Imphal
Manipur
Manipuri
30
Meghalaya Rural Bank
Shillong
Meghalaya
Khasi, Garo
31
Mizoram Rural Bank
Aizawl
Mizoram
Mizo
32
Nagaland Rural Bank
Kohima
Nagaland
English
33
Narmada Jhabua Gramin Bank
Indore
Madhya Pradesh
Hindi
34
Odisha Gramya Bank
Bhubaneshwar
Odisha
Odia
35
Pallavan Grama Bank
Salem
Tamil Nadu
Tamil
36
Pandyan Grama Bank
Virudhunagar
Tamil Nadu
Tamil
37
Paschim Banga Gramin Bank
Howrah
West Bengal
Bengali
38
Pragathi Krishna Gramin Bank
Bellary
Karnataka
Kannada
39
Prathama Bank
Moradabad
Uttar Pradesh
Hindi
40
Puduvai Bharthiar Grama Bank
Puducherry
Puducherry
Tamil, Malayalam, Telugu
41
Punjab Gramin Bank
Kapurthala
Punjab
Punjabi
42
Purvanchal Bank
Gorakhpur
Uttar Pradesh
Hindi
43
Rajasthan Marudhara Gramin Bank
Jodhpur
Rajasthan
Hindi
44
Saptagiri Grameena Bank
Chittor
Andhra Pradesh
Telugu
45
Sarva Haryana Gramin Bank
Rohtak
Haryana
Hindi
46
Sarva UP Gramin Bank
Meerut
Uttar Pradesh
Hindi
47
Saurashtra Gramin Bank
Rajkot
Gujarat
Gujarati
48
Sutlej Gramin Bank
Bhatinda
Punjab
Punjabi
49
Telangana Grameena Bank
Hyderabad
Telangana
Telugu, Urdu
50
Tripura Gramin Bank
Agartala
Tripura
Bengali, Kokborak
51
UtkalGrameen Bank
Bolangir
Odisha
Odia
52
Uttarbanga Kshetriya Gramin Bank
Coochbehar
West Bengal
Bengali, Nepali
53
Uttar Bihar Gramin Bank
Muzaffarpur
Bihar
Hindi
54
Uttarakhand Gramin Bank
Dehradun
Uttarakhand
Hindi, Sanskrit
55
Vananchal Gramin Bank
Dumka
Jharkhand
Hindi
56
Vidharbha Konkan Gramin Bank
Nagpur
Maharashtra
Marathi
IBPS RRB Office Assistant Eligibility – Points to Note
Although not mandatory, candidates who possess a working knowledge of computers are desired for IBPS RRB Office Assistant 2018 posts.
It is ALLOWED for the same candidate to register and appear for both IBPS RRB Officer (Scale-I) and IBPS RRB Office Assistant (Multipurpose) positions.
That's all for the IBPS RRB Office Assistant eligibility criteria! If you are eligible and willing to take the exam, just go ahead and register and start your preparations early!
For more information, check out this video –
Interact with your fellow aspirants about Time Strategy For IBPS RRB Entrance Exam and IBPS RRB Study Notes in our discussion forum
Alternatively, you can also download the Oliveboard Mobile App and GK App for free study material and other latest updates.