MH – CET 2018 or MAH – CET 2018 MBA exam is conducted by the Directorate of Technical Education. With just 15 days to go for the exam, you might have already been half way through the exam syllabus. For your assistance, we bring to you some important quant tips to score more.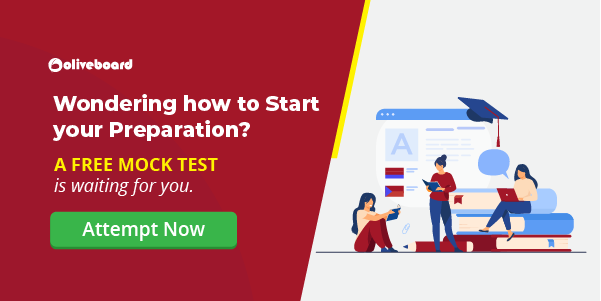 First, let have a look at the syllabus for Quantitative Section. There will be 50 questions with 1 mark each in the MHCET 2018 Quantitative Aptitude section.
Algebra

Geometry

Mensuration

Probability

Ratio & Proportion

Numbers

Percentage

Quantitative Reasoning

Data Sufficiency

Data Interpretation – Graphs, Charts, Tables

Important Tips to Score More in Quant
Categorize Quant Questions
Categorize quant topics as easy, moderate and difficult questions. This categorization can be based on the time needed in solving a problem and your comfort zone. Attempt easy questions first to gain confidence and score better in the exam.
Go back to School
You have studied almost all the topics covered in the MHCET exam. You need to go back to your school studies and get your basics clear. Study concepts in order as many are interconnected. In Quant, formulas play an important role. Maintain notes of important formulas which you can refer to from time to time.
Get your Study Resources
Quantitative Aptitude Test by N.K. Singh

Quantitative Aptitude for Competitive Exams by R.S. Agarwal

Kiran's Textbook of Quickest Mathematics

Attempt Mocks
Practice makes you perfect and it is absolutely correct in terms of quant. Regular practice is important even for those who think quant is their forte. Practice as many mock tests you can for MHCET 2018. After every mock attempt, analyse your score and identify the weak areas. Try to concentrate more on those and attempt additional tests for those topics. This will help you gain an edge over the difficult topics.
Manage your Time Smartly
Time management is crucial in every competitive exam. While practicing for the quant section, you need to keep an eye on the time spent. Try to improve your calculation speed. Include calculation in your daily life, practice mental math, memorize multiplication, square and cubes tables. Also, learn Vedic math tricks and short-cuts to solve problems. However, you will gain a strong hold over these tricks only with rigorous practice.
Hope these tips help. Now, practice Oliveboard's mocks to ace in the exam.


Oliveboard is a learning & practice platform for premier entrance exams. We have helped over 1 crore users since 2012 with their Bank, SSC, Railways, Insurance, Teaching and other competitive Exams preparation.