SSC CGL Auditor in C&AG, CGDA and CGA: The Auditor post falls under the jurisdiction of the Indian Audit Accounts Department, which is headed by the Comptroller and Auditor General of India, which is also a constitutional office. Every year, the Staff Selection Committee (SSC) organizes the respective exam every year in order to hire recruits for the concerned positions. That is why you will have to ensure that your competitive exam preparation is up to the mark. It will also serve you well to know about the job profiles of the SSC CGL Auditor (C&AG), Auditor (CGDA) and Auditor (CGA). Read on to know more.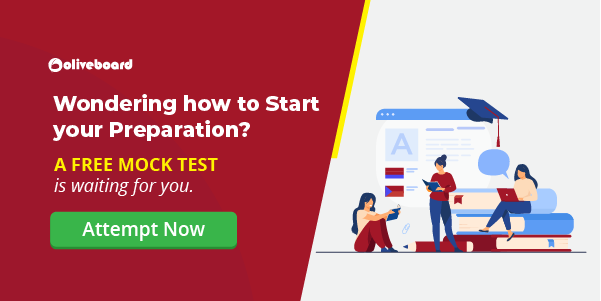 SSC CGL Auditor- Salary, Payscale, Allowances
SSC CGL Auditor Particulars
Details
Post Name
Auditor (C&AG, CGDA, CAG)
Pay Level
Pay Level- 5 (7th CPC)
Pay Scale
Rs. 29,200 to 92,300
Grade Pay
Rs. 2,800 (PB-1)
Basic pay
Rs.29,200
HRA (depending on the city)
X Cities- 27%
Rs.7,884
Y Cities -18%
Rs.5,256
Z Cities- 9%
Rs.2,628
Dearness Allowance- DA (38% of basic pay)
Rs. 11,096
Travel Allowance

X Cities- Rs. 3600
Other Places- Rs. 1800
Gross Salary Range (Approx.)
X Cities
Rs. 51,780
Y Cities
Rs. 47,352
Z Cities
Rs. 44,724
Classification of Cities
| | |
| --- | --- |
| Category | City |
| X | Ahmedabad, Bengaluru, Chennai, Delhi, Hyderabad, Kolkata, Mumbai, and Pune |
| Y | Agra, Ajmer, Aligarh, Amravati, Amritsar, Asansol, Aurangabad, Bareilly, Belgaum, Bhavnagar, Bhiwandi, Bhopal, Bhubaneswar, Bikaner, Bilaspur, Bokaro Steel City, Chandigarh, Coimbatore, Cuttack, Dehradun, Dhanbad, Bhilai, Durgapur, Erode, Faridabad, Firozabad, Ghaziabad, Gorakhpur, Gulbarga, Guntur, Gwalior, Gurgaon, Guwahati, Hamirpur, Hubli–Dharwad, Indore, Jabalpur, Jaipur, Jalandhar, Jalgaon, Jammu, Jamnagar, Jamshedpur, Jhansi, Jodhpur, Kakinada, Kannur, Kanpur, Karnal, Kochi, Kolhapur, Kollam, Kozhikode, Kurnool, Ludhiana, Lucknow, Madurai, Malappuram, Mathura, Mangalore, Meerut, Moradabad, Mysore, Nagpur, Nanded, Nashik, Nellore, Noida, Patna, Pondicherry, Purulia, Prayagraj, Raipur, Rajkot, Rajahmundry, Ranchi, Rourkela, Ratlam, Salem, Sangli, Shimla, Siliguri, Solapur, Srinagar, Surat, Thanjavur, Thiruvananthapuram, Thrissur, Tiruchirappalli, Tirunelveli, Tiruvannamalai, Ujjain, Bijapur, Vadodara, Varanasi, Vasai-Virar City, Vijayawada, Visakhapatnam, Vellore, and Warangal |
| Z | All other cities |
SSC CGL Auditor (C&AG) | Salary
Let's have a clear understanding of the salary structure of the SSC CGL Auditor. The annual salary offered to selected candidates varies according to the location of recruitment. The complete salary breakdown of SSC CGL Auditor (C&AG), CGDA, and CAG Salary is mentioned in the table below.
SSC CGL Auditor – In Hand Salary
The salary structure of the above-mentioned posts is as follows-
| | | |
| --- | --- | --- |
| Position | Grade Pay | In-Hand Monthly Salary (Approx.) |
| Auditor C&AG | INR 2800 | INR 40,356- INR 47,412 |
| Auditor CGDA | INR 2800 | INR 40,356- INR 47,412 |
| Auditor CGA | INR 2800 | INR 40,356- INR 47,412 |
SSC CGL Auditor (C&AG) | Job Role and Profile
If you land the Auditor job in the department of Comptroller and Auditor General, you will be stationed in either a state capital or one of the big cities of that state. The job profile is as follows-
You will have to perform a lot of clerical work such as maintaining important official files, documents, and papers. It will be your main responsibility to safeguard all the important documents so that they are easily accessible when required.

You will have to be responsible for the auditing of numerous government offices and departments. However, you can only do this with your seniors' guidance and post-training.

If necessary, you will have to assist your senior officials in various tasks and duties, as and when required.
Prepare for SSC CGL Exam with Oliveboard to get Sure Shot Success
SSC CGL Auditor (CGDA)
If you are selected as the Auditor in the Controller General of Defence Accounts, then you could be stationed in any state of the country. The job profile is as follows-
Since auditors of this department tend to be stationed in the army account offices around the country, your main job will be to audit important official documents and pass numerous important bills.

You might be stationed in any one of the many sections in the posts of PAO (Pay and Account Office), factory command, etc., and your work will be more or less similar everywhere. Additionally, the work-life balance is quite good and pleasant since the work pressure is quite low.
SSC CGL Auditor (CGA)
If you are selected as an Auditor in the CAG department, then you will be posted in the following places-
Sub-divisional offices under different ministries

Divisional offices

Pay and Account Offices (PAO)
You will have the opportunity to work in the internal auditing wing of the CGA. Additionally, you will be responsible for clearing pensions, passing and preparing important bills, clearing GPF cases, and maintaining accounts of numerous ministries. This is because the CGA is a core accounting body present in the Government of India.
Take Oliveboard's Free Mock Test of SSC CGL
SSC CGL Auditor | Career Growth & Opportunities
The career path of an SSC CGL Auditor is lucrative and brings in frequent promotion opportunities with increased scale and basic pay. C&AG Auditors can reach the highest rank of Deputy Accountant General (DAG) in 25-30 years in the department. Here is the hierarchy of positions in the SSC CGL Auditor –
After 36 months, employees will be promoted to the post of Senior Auditor with a grade pay of INR 4,200/-

After two years and the qualification in the Subordinate Audit/Account Service (SAS) exam held in the department, candidates get the post of Assistant Audit Officer (AAO)
In the next 12-16 years, employees can be the Audit Officer (AO) with grade pay of INR 5,400/-
Every rank awarded brings in additional allowance that is fixed under Govt. rules and regulations.
The highest rank is the Deputy Accountant General (DAG) with basic pay of INR 92,300 per month and grade pay of INR 7,600/-.
The posts of the Auditor (C&AG), Auditor (CGA), and Auditor (CGDA) are three of the most important positions in the Government of India. If you manage to score any one of them, you will be financially stable for the rest of your life. Hence, keep an eye out for any SSC CGL notification.
Advertisements

CGL Auditor Salary | FAQs
What is the salary of CGL auditor?
Net in hand salary of SSC CGL Auditor Salary is Rs. 42046 (X Cities), Rs. 37352 (Y Cities) and Rs. 35016 (Z Cities).
What is the highest salary in SSC CGL?
The highest gross SSC CGL salary of a candidate at pay level 8 lies between Rs 63,100-70,716.
What is the minimum salary for the SSC CGL Auditor post?
The starting minimum salary for an entry-level SSC CGL Auditor post is Rs. 29,200.
Is there a probationary period once appointed to the post through SSC?
No, candidates will not be running for a probationary work period after employment.

Oliveboard is a learning & practice platform for premier entrance exams. We have helped over 1 crore users since 2012 with their Bank, SSC, Railways, Insurance, Teaching and other competitive Exams preparation.