Advertisements

SSC CGL Last Minute Tips-
The SSC CGL Tier – II 2017 had been postponed thrice, however the exam is finally expected to be conducted from 17 – 22 February, 2018. With just about 3 days to go for the examination, here we bring to you some important SSC CGL Last Minute Tips and free resources to help you ace the SSC CGL Tier – II exam.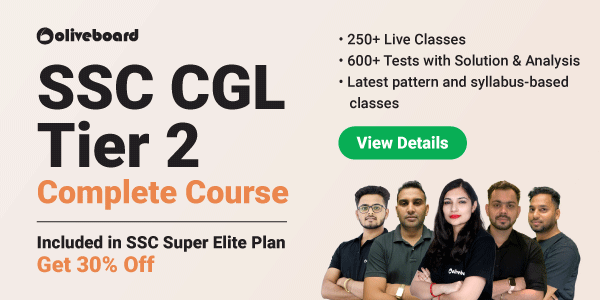 So read along!
Going through last years' solved papers would be helpful for SSC CGL Tier – II exam as this will familiarize you with the general difficulty level of the paper and hence establish a comfort level. It will also help in reducing your anxiety level as the exam day approaches.

Give some mocks and sectional tests but spend more time analyzing your performance in them. This will help you fine tune your strategy and thus perform better in the exam.

Instead of trying to learn new things at this point, it is advisable that you focus on revising the topics/questions which you got wrong/left in-attempted during all the mock tests you practiced. Oliveboard provides the areas where you are slow in scoring and also the areas where you are weak at. Identify & Practice those for a day with very short time limits. To take mock tests and figure out your slow areas, click here. 

Use these last few days to brush up some high frequency and often repeated topics such as idiom, phrases etc. This will help you save precious seconds in the exam.

Each one's mind is active at different times during the day. To ensure that your mind is active during exam time, take mock tests during your exam slot so that your mind is trained to be alert during your exam.

An active & fresh mind will ensure you are in the best frame of mind to solve quicker & better. To achieve this, do not study too much on days leading up to your exam. Get at least 8 hours of sleep before exam day. People tend to under-estimate the advantage that a fresh mind can provide.
You can discuss more about it on our discuss forum for more details.
Hope this helps.
All the best for the exam!

The most comprehensive online preparation portal for MBA, Banking and Government exams. Explore a range of mock tests and study material at www.oliveboard.in