The registration process of the SSC CPO exam 2018 is almost done. So now it's time to concentrate completely on the preparation for the exam. We bring to you the study plan to prepare for the Polity section of the SSC CPO exam.
The First thing you should do is to go through the pattern and SSC CPO syllabus of the exam.
SSC CPO 2018 Exam Pattern

For SSC CPO Syllabus, click here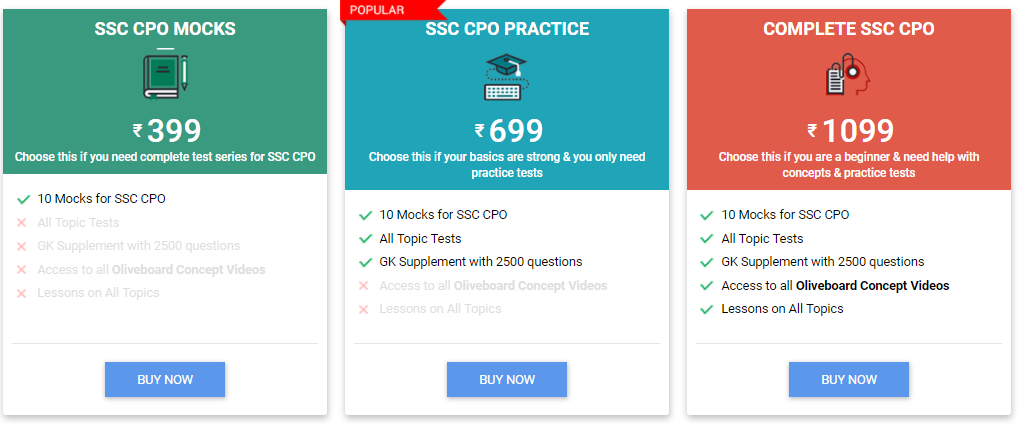 Our focus is now on Polity, which is a part of the syllabus of General awareness.
The Polity component covers topics like – Parliament, President, Prime minister, Important amendments, Constituent assembly, Election commission, Judiciary – Supreme Court and High court, etc. Covering all these topics 100% will ensure you great scores in polity questions of the SSC CPO exam.
SSC CPO Books 
To cover the above-mentioned topics of Polity the following books can be referred to
NCERT's of Polity – from class VI to Class X – at least 2 reading of these will ensure that you are well prepared with the basics of Polity.
LUCENT's GK – This book will help you with all the facts related to Polity section like the first women speaker, first president etc.
Indian Polity by 'Laxmikant' – Refer to this book for selected topics only like Prime Minister, President, Supreme Court, High Courts, etc. The books prepared for civil services exam hence it is very vast. As SSC CPO question are factual and direct you do not need to cover the complete book.
Previous Year Question Papers for SSC CPO
Analysing previous year's question paper is an important step in preparation of any exam and not just SSC CPO. This will give you a fair idea about the type of questions which can be asked, and which component of the syllabus receives how much weightage in the exam question paper.
When it comes to Polity, over the last 2- 3 years, around 5 to 7 questions have been asked every year. This statistic underlines the fact that how important Polity is for securing a high score in SSC CPO exam.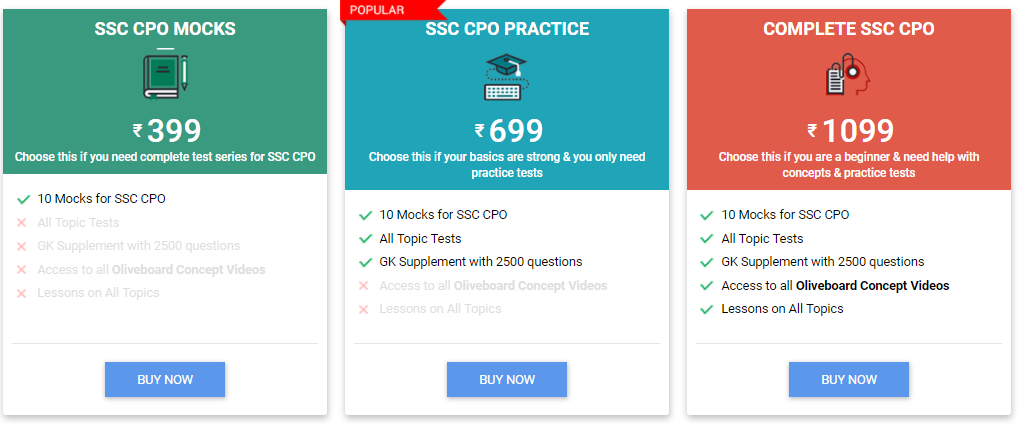 Below are the few questions which have been asked in previous year's question papers –
Question 1. Who identifies the money bill in India? (2017)
Options:
a) Speaker of Lok Sabha
b) Finance Minister
c) President of India
d) Chairman of Finance Commission
Correct Answer: Speaker of Lok Sabha
Question 2. Dr. A P J Abdul Kalam was the President of India for the tenure: (2017)
Options:
a) 2007 ­ 2012
b) 2002 ­ 2007
c) 1997 ­ 2002
d) None of these
Correct Answer: 2002 ­ 2007
Question 3. Who among the following cannot participate in the election of president of India? (2017)
Options:
a) Nominated members of Lok Sabha and Rajya Sabha
b) Members of State Legislative Council
c) Members of Union Territory Legislatures
d) None of these
Correct Answer: None of these
Practice SSC CPO Mock Tests
Once the Analysing and reading part is finished, you must concentrate on Practice. This can be done by solving as many mock question as possible for Polity.
Thus, to aid your preparation Oliveboard NOW has GK tests which cover the Polity topic.
Few Practice questions have been given below for your preparation.
Question 1 – President of India can be re-elected to his office how many times?
Options:
a) 2 times
b) 3 times
c) can't be re-elected
d) no limit on re-election
Correct Answer: d) no limit on re-election
Question 2 – How many members of the Anglo-Indian community can be nominated by the president of India to the parliament?
a) 1
b) 2
c) 3
d) 4
Correct Answer: b) 2 – President can appoint 2 members of the Anglo-Indian community to the parliament.
Question 3 – Who decides on the disputes related to election of President and Vice President?
a) Parliament
b) Loksabha
c) Supreme court
d) High Court
Correct Answer: c) SC has the power to decide on any disputes related to the elections of President and Vice-President.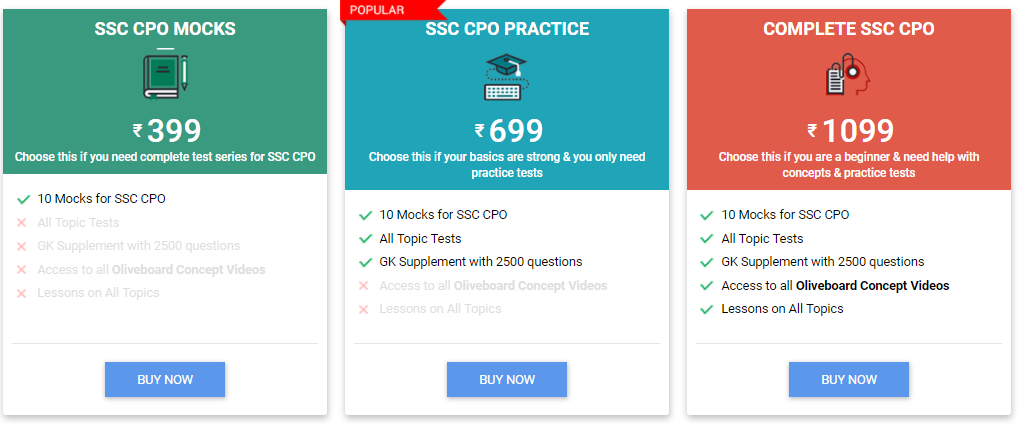 We Hope this is helpful in your preparation of Polity for SSC CPO 2018. All the Best!
Did you know? Oliveboard has introduced 60 new sectional tests. Hurry up, try these tests today!
The most comprehensive online preparation portal for MBA, Banking and Government exams. Explore a range of mock tests and study material at www.oliveboard.in
  Oliveboard Live Courses & Mock Test Series