The General awareness section SSC CPO syllabus has a wide range of topics and one of those topics is Indian Polity and Constitution. To ensure a great score in the General Awareness section all the topics of SSC CPO Syllabus will have to be effectively prepared and practised. To help you prepare for the SSC CPO syllabus topic of Indian Constitution we have brought you this blog on the Fundamental Rights Chapter of Indian Constitution within SSC CPO syllabus.
SSC CPO Syllabus: Fundamental Rights in Indian Constitution.
Part III of the Indian Constitution covers the Fundamental rights of the people of India guaranteed by the constitution.
Part III has been called as the Magna Carta of India Constitution, Cornerstone of the Constitution by various scholars.
Part III coupled with part IV (Directive principles of the state policy) has been termed as the conscience of the constitution.
Let us have a look at the various fundamental rights in Indian Constitution for SSC CPO syllabus.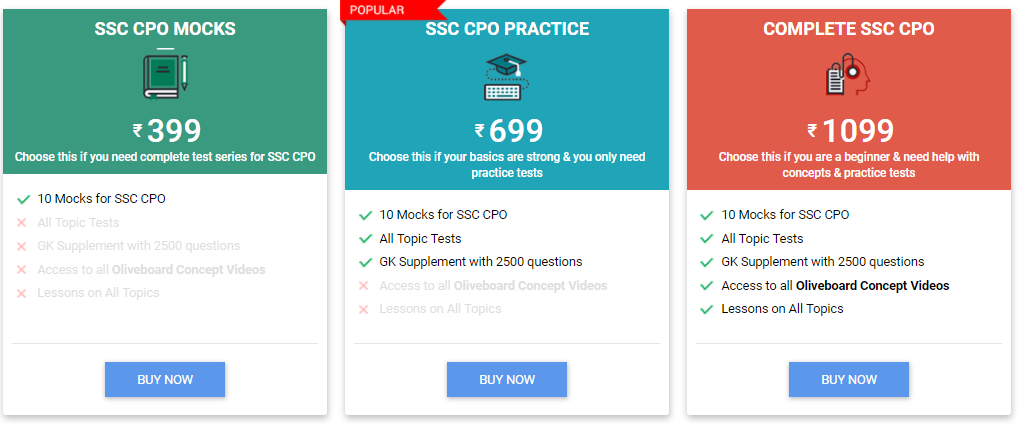 Fundamental rights are classified into 7 types.
1) Right to Equality (Article 14-18)
Article 14 (Equality before law) – no person will be denied equality or equal protection before the law. This concept has been taken from the USA constitution. Exceptions to equality before the law are, the president of India, state governors, public servants, Judges, foreign diplomats, etc who enjoy special privileges, immunities and protections.
Article 15 (Prohibition of discrimination) – The State shall not discriminate only on the grounds of religion, race, caste, sex or place of birth. State

can make special provisions for Women, Children, Socially and Educationally backward group if citizens.

Article 17 (Equality of opportunity in public employment) – No person shall be discriminated against or denied any office or employment under the state on grounds of only religion, race, caste, sex, descent, place of birth or residence. Exceptions are State can provide reservation of seats in employment for any backward classes, or appointment of any religious post under the state for candidates from particular religions.
Article 18 (Abolition of Titles) – State cannot confer any title on any individual (citizen or foreigner), except military or educational. The Bharat Ratna and Padma awards are not titles as per this article.
2) Right to Freedom (Articles 19-22)
Article 19 (Protection of certain rights) – Citizens shall have the following rights with reasonable restrictions – To freedom of speech and expression. To assemble peacefully and without arms. To form associations or unions. To move freely throughout the territory of India. To practice any profession or to carry on any occupation, trade or business.
Article 20 (Protection in respect of conviction for offences) – It grants protection against excessive and arbitrary punishment to an accused person (citizen or foreigner). It has 3 provisions – No ex-post facto law, No double jeopardy and No self-incrimination.
Article 21 (Protection of life and personal liberty) – No person (citizen or foreigner) shall be deprived of his life or personal liberty except according to procedure established by law.
Article 21A (Right to Education) – This was added by 86th amendment. As per this article, the State shall provide free and compulsory education to all children of the age of six o fourteen in such a manner as the State may determine.
Article 22 (Protection against arrest and detention) – This talks about the rights of the people when they are detained by the Police.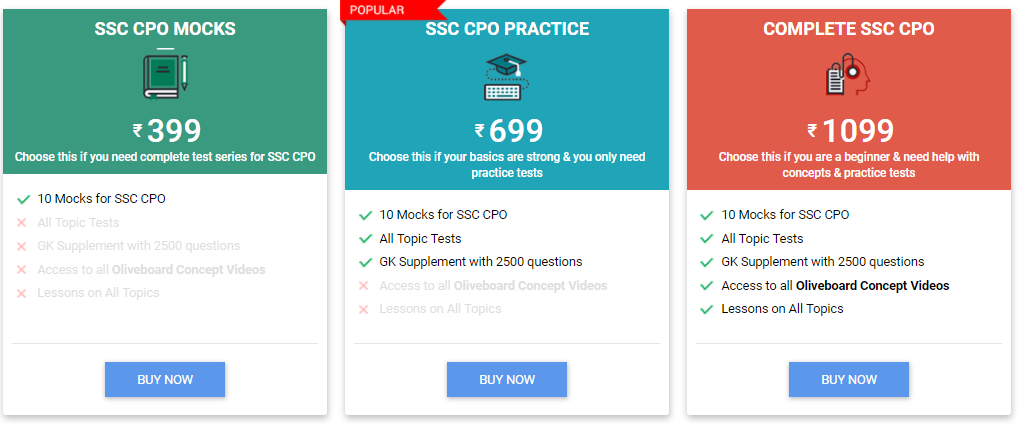 3) Rights against Exploitation (Article 23-24)
Article 23 (Prohibition of Human Trafficking and Forced labour) – It prohibits Traffic in Human beings, begar (forced labour) and any other similar forms of forced labour.
Article 24 (Prohibition of Child labour) – This article prohibits the employment of Children under the age of 14 in any factory, mine or other hazardous activity like construction work or railway. But it does not prohibit their employment in any harmless or innocent work.
4) Right to Freedom of Religion (Article 25-28)
Article 25 (Freedom of Conscience and free profession, practice and propagation of religion) – It says that all persons are equally entitled to freedom Conscience and the right to freely profess, practice and propagate religion.
Article 26 (Freedom to manage religious affairs) – This article protects the collective freedom of religion by giving specific rights to all religious organisations and denominations as defined by the law.
Article 27 (Freedom from taxation for promotion of a religion) – It lays down that no person shall be compelled to pay any taxes for the promotion or maintenance of any particular religion or religious denomination.
Article 28 (Freedom from attending religious instruction) – No religious instruction shall be provided in any educational institution wholly maintained out of state funds.
5) Cultural and Educational Rights (Article 29 – 30)
Article 29 (Protection of Interests of Minorities) – It provides that any section of the citizens residing in any part of India having a distinct language, script or culture of its own, shall have the right to conserve the same.
Article 30 (Rights of Minorities to establish and administer Educational Institutes) – This article allows minority groups to establish and administer their religious institution without state intervention or discrimination.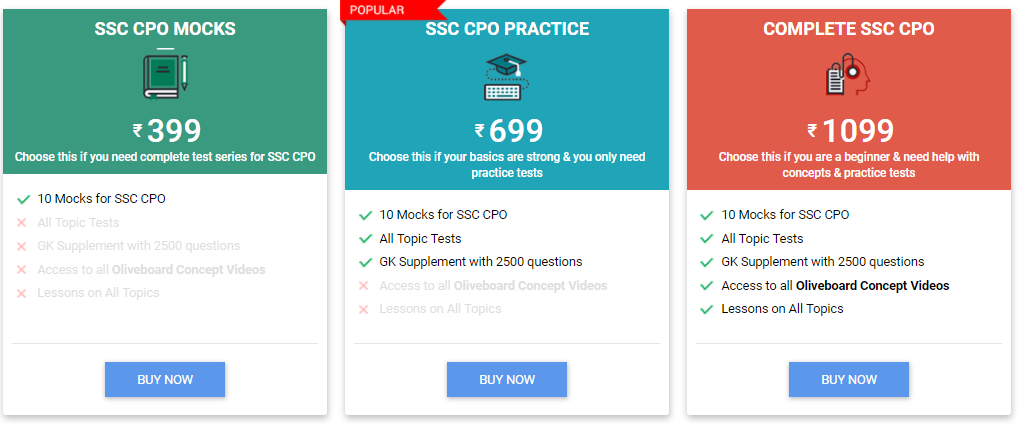 6) Right to Constitutional Remedies (Article 32)
Article 32 (Right or Constitutional Remedies) – Right to move the Supreme court for the enforcement of fundamental rights including the writs of (i) habeas corpus, (ii) mandamus, (iii) prohibition, (iv)certiorari and (v) quo warrento. Dr Ambedkar had called article 32 as the most important article of the constitution.
We hope you find this blog on Fundamental Rights in Indian Constitution for SSC CPO Syllabus useful in your preparation. If any queries with any aspect of SSC CPO syllabus you can post them in the comments below.
All the best!!
You may also like to read –
SSC CPO General Awareness – Syllabus, Books & Preparation Tips
SSC CPO Syllabus 2018: How to Master Polity
The most comprehensive online preparation portal for MBA, Banking and Government exams. Explore a range of mock tests and study material at www.oliveboard.in
  Oliveboard Live Courses & Mock Test Series