This is the second part of the list of Bharat Ratna Award winners to add to your SSC Exams Study material. The Blogs contains the names of the 25 Bharat Ratna awardees with a small description about them and their work. The purpose of these SSC Exams study material is to assist our readers in their  SSC Exam preparation which covers the most relevant and important topics from the SSC Exam syllabus.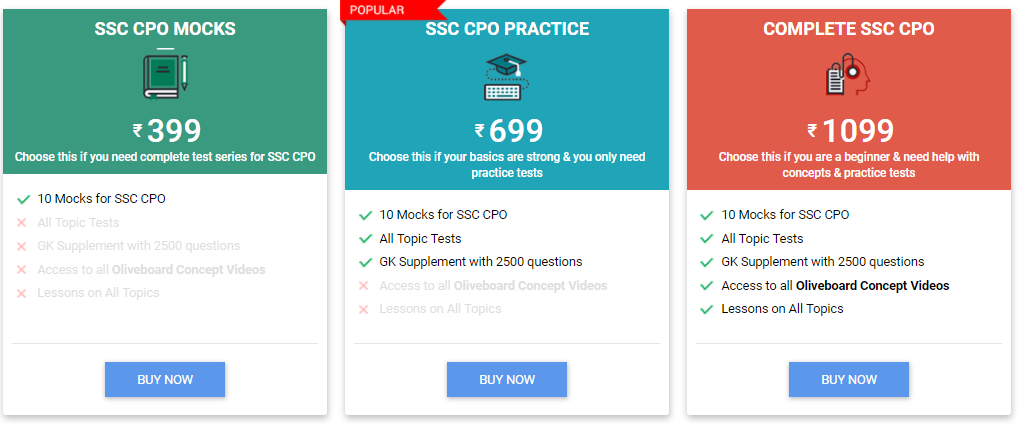 Read for the List of Bharat Ratna Awardees (Part 2) to add to your SSC Exams Study material.
SSC Exams Study Material – List of Bharat Ratna Awardees (Part 2)
| | | |
| --- | --- | --- |
| Year | Name | Description |
| 1988 | M G Ramachandran | Ramachandran who was an actor later joined politics. He was the chief minister of Tamil Nadu during the years 1977–80, 1980–84, and 1985–87. |
| 1990 | B R Ambedkar | A Dalit leader, B R Ambedkar vigorously campaigned against social discrimination that Dalits had to face. Following independence, Ambedkar drafted the Indian Constitution. He was also the first Law Minister of the country. |
| 1990 | Nelson Mandela | Mandela played an important role in South Africa's Anti-Apartheid Movement. He also served as the President of South Africa from 1994 to 1999. Mandela, who won the Nobel Peace Prize in 1993, is also called the Gandhi of South Africa. |
| 1991 | Rajiv Gandhi | He was the Prime Minister of India from 1984 to 1989. Sworn in at the age of 40, he was the youngest Prime Minister of India. |
| 1991 | Vallabhbhai Patel | A freedom fighter, Vallabhbhai Patel was instrumental in integrating the princely states into the Indian Union. Thus he came to be known as the Iron Man of India. |
| 1991 | Morarji Desai | He was the Prime Minister of India from 1977 to 1979. Desai bagged Nishan-e-Pakistan, the highest civilian award presented by the Pakistan government. He is the only Indian to get this honour. |
| 1992 | Abdul Kalam Azad | A freedom fighter, Abdul Kalam Azad was the first Minister of Education. Every year 11 November, which is Kalam's birthday, is observed as the National Education Day in India. |
| 1992 | JRD Tata | JRD Tata was an industrialist as well as philanthropist. Among his many achievements is the He establishment of Air India as well as institutes such as Tata Institute of Social Sciences, Tata Institute of Fundamental Research etc. |
| 1992 | Satyajit Ray | One of the greatest filmmakers, Ray also received Dadasaheb Phalke Award in 1984. One of his most famous works is Pather Panchali. |
| 1997 | Gulzarilal Nanda | Two times deputy chairman of the Planning Commission, Nanda also served as the interim Prime Minister of India in 1964 and 1966. |
| 1997 | Aruna Asaf Ali | Aruna Asaf Ali, who played a prominent role in India's freedom struggle became the first mayor of Delhi in 1958. |
| 1997 | A P J Abdul Kalam | Kalam was an acclaimed aerospace and defense scientist. He was the brain behind the Integrated Guided Missile Development Program. He was the President of India from 2002 to 2007. |
| 1998 | MS Subbulakshmi | Subbulakshmi was a Carnatic classical vocalist. She won the Ramon Magsaysay award, becoming the first Indian to get the honor. He is also called the Queen of Songs. |
| 1998 | Chidambaram Subramaniam | Subramaniam was India's Agriculture Minister form 1964 to 1966. He made a significant contribution towards Green Revolution. |
| 1999 | Jayaprakash Narayan | Known as Lok Nayak, Jayaprakash Narayan is known for his struggle against the government of Indira Gandhi in the 1970s. For this he initiated the Total Revolution Movement. |
| 1999 | Amartya Sen | Amartya Sen is a noted economist. Sen who has done research in a number of topics won the Nobel Memorial Prize in Economic Sciences in 1998. |
| 1999 | Gopinath Bordoloi | The Chief Minister of Assam from 1946 to 1950, Bordoloi played a prominent role in keeping Assam united with India during the partition. |
| 1999 | Ravi Shankar | Ravi Shankar was an internationally acclaimed sitar player. He has won four Grammy Awards. He extensively collaborated with George Harrison. |
| 2001 | Lata Mangeshkar | Due to her melodious voice, Lata Mangeshkar is referred as the Nightingale of India. She holds the distinction of having sung in more than 36 languages. She won the Dadasaheb Phalke Award in 1989. |
| 2001 | Bismillah Khan | Shehnai player, Bismillah Khan achieved fame not only in India but around the world. He played a prominent role in popularizing the shehnai. |
| 2009 | Bhimsen Joshi | Bhimsen Joshi was an acclaimed vocalist from the state of Karnataka. He received the Sangeet Natak Akademi Fellowship in 1998. |
| 2014 | CNR Rao | A professor and chemist, he has significantly worked in Spectroscopy, Molecular Structure, Solid State, and Materials Chemistry. |
| 2014 | Sachin Tendulkar | One of the world's best cricket players, Sachin Tendulkar has played 664 international matches. In his career of more than two decades, he has held many records. |
| 2015 | Madan Mohan Malaviya | He founded the Banaras Hindu University. He also served as the president of the Indian National Congress. From 1924 to 1946, he was the chairman of the Hindustan Times. |
| 2015 | Atal Bihari Vajpayee | Vajpayee was the Prime Minister of India during the years 1996, 1998 and 1999 to 2004. From 1977 to 1979, he was the External Affairs Minister. In 1994, he was given the Best Parliamentarian Award. |
This ends the 2 part series of SSC Exams Study material – List of Bharat Ratna Award winners. We hope this blog proves useful in your preparation of SSC CGL and SSC CPO exams.

If any have any further queries or suggestions regarding SSC CGL 2018 Exam you can connect with us on FB, Twitter, Instagram and YouTube as well.
All the best for SSC CGL 2018 Exam