Static GK is an integral part of the general awareness section. Questions related to Important Gulfs of the World are common in the general awareness section of Government exams like SSC CGL, SSC CPO, RRB ALP, RRB Group D, UPSC and more.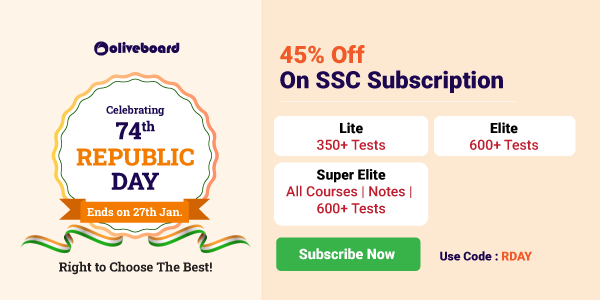 In competitive exams, as little as 1 mark can make a lot of difference. For your assistance, we bring you a Free Static GK eBook on Important Gulfs of the World.
Click on the adjoining link or the below button to download the Static GK Ebook – Important Gulfs of the World` – https://bit.ly/2OnYJB5

Here's a Sample Question:
Q. The biggest oil spill in world history took place in the? (SSC CHSL 2015)
(a) Persian Gulf
(b) Caspian Sea
(c) Mediterranean Sea
(d) South China Sea
Answer: Option A – Persian Gulf
Section Wise Questions Ebooks for SSC CGL:
More Study Materials:
Hope this helps!


The most comprehensive online preparation portal for MBA, Banking and Government exams. Explore a range of mock tests and study material at www.oliveboard.in