In his own words,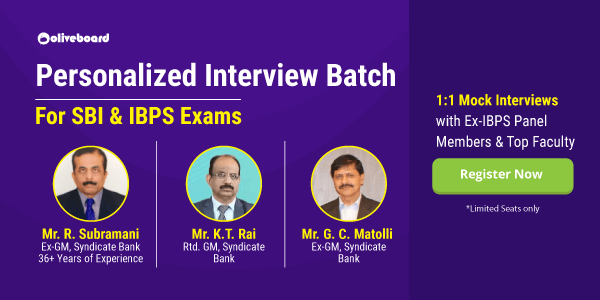 "Hi guys, I am Vishal Sodhi and I cleared IBPS PO 2017. I completed my B.Tech in 2015 in IT and joined an MNC and worked there till Nov'16. During my tenure as a techie, I realized that there are better prospects if my employer is the government, but my love for Tech was the binding force that I had to overcome as I took IT out of my own free will. So I started looking for technical jobs in the public sector as then my work will affect the people directly, not like indirectly earning Forex.
As I was from IT, there were limited PSUs apart from banks, so I decided to go for Specialist Officer in Banks, but came to know that PO was no less, as the career path becomes same after scale 4 and you can move internally to SO ranks. In addition to that, it was easier to crack PO due to humongous amount of vacancies. So, I resigned and went into full-time preparation mode as the preparation of both SO and PO together wouldn't have been easy. I didn't qualify for SO this time but cracked PO convincingly in my first attempt and got allocated to Canara Bank!
My Strategy:
I had been working in IT sector for the past 1 year, so to train your mind to pick up academics after so much time for such competitive exams was quite difficult. But I had a good command on general aptitude and English so it was only a matter of time to get into the exam frame. I picked up the online practice material available on YouTube and went through the syllabus and previous year questions to realize the level and type of questions asked.
After a month it was time to give test, analyze it and give specific attention to the weaker sections because the real-time practice is a great way to sharpen your skills and improve your knowledge.
One thing was, I had to take care of the finances during this period which was met with the savings I had done while working, this prevented any financial stress.
Now coming to my subject wise strategy as every subject is important because you have to clear the sectional cut-offs.
1. English: I preferred reading the Hindu and practising the exam type questions. As English was my first language I didn't face any problem despite of the changing pattern of questions
2. Reasoning: The basic questions that were mostly expected like Syllogism, Inequalities were practised. This was the section that was the weakest and had to be taken seriously so I practised by solving the unsolved portion of the tests afterwards. I also tried to find the new ways of solving puzzles.
3. General Awareness: I read monthly GA reviews and kept a track of finance news. The various GA capsules available online are also of use.
4. Quant and DI: I didn't follow any book because of the previous knowledge but practised everything online because of the variety of questions that could be asked.
5. Computer Aptitude: I had a sound knowledge of this section as I was from IT. So just the type of questions and topics asked were to be studied, which can be done using various online sources like Oliveboard, Wiki. But It is not asked nowadays even with reasoning.
Strategy to Attempt the Exam:
Prelims:
Started with my best section, English. I gave equal time to Quant and Reasoning so as to do all the questions I could do with ease. This is a level where normalization happens, so I maintained accuracy. Score: 16.25 (E) + 14.75(R) + 16.00(Q) = 47.00
Mains:
My aim was to have accuracy with maximum marks, so I targeted questions with 2 or 1.5 marks first and solved the types I was familiar with on priority. In GA, I attempted all 40 Qs as I had studied it extensively and was well informed about current topics. The paper was difficult and the Q pattern was very different from what was expected. The most striking difference was the descriptive section, typing of letter and essay was not easy after getting tired by 3 hrs of continuous brainstorming. As a result, I just tried to maintain the format for the formal letter to the HR for basic communication training of staff under me which, were lacking soft skills in a simple but appealing language. For the essay I chose to stick to quality but missed out on typing speed, the topic was quite simple, about the current problems in education system and reforms. I even started with a quote just like school time and thus could only write ~150 words out of the prescribed limit of 250.
Score: 25.50(R) + 22.50(GA) + 17.75(E) + 24.75 (DI) + 15.00 (Des) = 105.50 (I was expecting 110+)
Interview:
The strategy was to be honest and it comes when you are confident about what you're doing. So I was blatantly straightforward but polite in answering all questions. I also prepared current IT topics.
Scored: 76/100
Oliveboard's Contribution:
My stint with Oliveboard has been a short but a fruitful affair.
I got to know about Oliveboard mock tests, when my Prelims were just 2 weeks away, from Facebook and a friend who recommended and had already cleared IBPS PO 2016. He also told me that how Oliveboard played a key role in his selection.
I started with the free ones and liked their analysis and the good difficulty level.
I purchased Oliveboard mock tests for IBPS PO and to my surprise, the level and pattern of questions asked in IBPS PO mains was similar to the ones asked in the mock tests.
Although I only gave a few tests due to practising and analyzing more than attempting mock tests, I found the series comprehensive and better than various other test series that I had purchased before. I couldn't find even a single mistake in the questions unlike
other providers.
I would say that the best thing about Oliveboard was the post-exam analysis as it really helped me in focusing on my weaker areas and further by providing quality study material!
The detailed time-based analysis of every mock test was extremely crucial for me in deciding which questions I should attempt and which ones I should leave at a single look.
Also, the difficulty varied with each test which helped to prepare for the actual exam, as nowadays, these exams are becoming increasingly difficult, the pattern is changing between shifts on the same days and the vacancies are decreasing multifold.
Difficult questions to challenge you, amazing interface, detailed solutions, everything is there in Oliveboard mocks. It helped me to fine tune my preparation, point out my weak areas, improve my time management which finally increased my accuracy even when I was preparing within stipulated time limits.
I also used Oliveboard supplements to brush up my GA.
I would recommend all the banking aspirants to use Oliveboard mock test series although they may seem a little costly in the beginning but at the end are worth spending an extra penny.
My Advice to Future Aspirants :
A person can either submit to his situation and problems and give up, or channelize them into something productive. So just be calm and work hard, just let everything else be God's will. Prepare for the worst but aim for the moon!
Attempt a test either for knowing your current position or when you're fully ready, but give 2 hrs to analyze a 1-hour test and focus on improvement and new learning.
Read English newspapers daily, for improving your reading habit and current affairs' knowledge and editorials to make a viewpoint.
In the last few days before the exam devise a personal strategy according to your strengths
Accuracy is of high importance especially in your scoring subjects, pay heed to it.
Also, the people of Hindi medium, you have to be confident enough of attempting the entire paper in English, its a measure to check your English preparedness.
Keep a watch on the SBI PO pattern as it's the trendsetter for the pattern of the rest of the exams, use the vastness of the Internet for your benefits.
ALL THE BEST EVERYONE and as Nike says "Just Do It".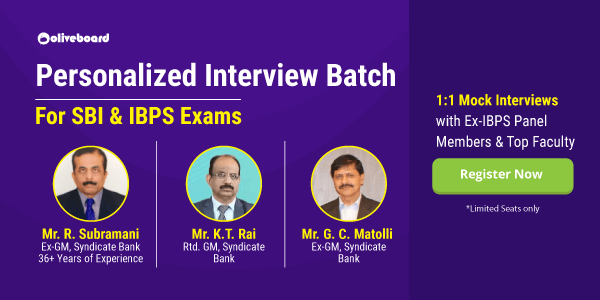 Read more success stories.