In this blog, All the Top news of week Top News of the week – Current Affairs from Nov 25 to Nov 30, 2018, for your General Awareness and Current Affairs preparation for Bank and Government exams
1) M C Mary Kom, 35 became the most successful boxer in the history of Women's World Championships by winning her sixth gold medal with a unanimous 5-0 result(48kg Category) over Ukraine's Hanna Okhota.
2) Microsoft has become the most valuable US company with $753.3 billion in market capitalisation, riding past Apple for the first time since 2010 when it came close to the Cupertino-based tech giant.
3) Gujarat has emerged as the top performer of the Centre's ambitious health financing scheme Ayushman Bharat-Pradhan Mantri Jan Arogya Yojana. As of November 23, the PM's home state accounted for around 26% of the total number of hospital admissions cleared.
4) The world no 16 Sameer defeated China's Lu Guangzu in the final of Syed Modi International to lift the trophy for the second successive time. Former champion Saina failed to Chinese Han Yue in a lop-sided women's singles summit clash.
5) According to the International Labour Organisation (ILO) report, India recorded the highest average real wage growth in South Asia during 2008–17. In South Asia, India led the average real wage growth in 2008–17 at 5.5 while Nepal stood second with 4.7%.
6) Sunil Arora will be the new Chief Election Commissioner (CEC) of India. He succeeds Om Prakash Rawat. A former bureaucrat, Arora was appointed as Election Commissioner in August 2017. CEC have tenure up to 65 years of age or 6 years whichever is early.
7) Defence Minister launched 'Mission Raksha Gyan Shakti' which aims to provide a boost to the IPR culture in the indigenous defence industry. The Directorate General of Quality Assurance (DGQA) has entrusted as Nodal Agency for this programme.
8) The European Union has urged government, businesses, citizens and regions to join it in an ambitious plan to cut emissions and make the bloc carbon neutral by 2050. The focus will be on reducing fossil fuel use in energy production by 80 per cent by 2050.
9) NASA's robotic InSight lander landed on Mars after the six-month journey. InSight will study the interior of Mars and will teach about valuable science as they prepare to send astronauts to the Moon and later to Mars. It was launched from California.
10) Naval cooperation between India and the United Kingdom via Exercise KONKAN-2018 begins at Goa. The Royal Navy will be represented by HMS Dragon while Indian Navy will field INS Kolkata. It aims to increase co-operation and sharing of knowledge.
11) ISRO has successfully launched the PSLV-C43 mission that carried the HysIS satellite as part of its payload. With this launch, HysIS will be able to monitor the Earth's surface within a bandwidth of 400nm-2500nm wavelength. Lifespan is of five years.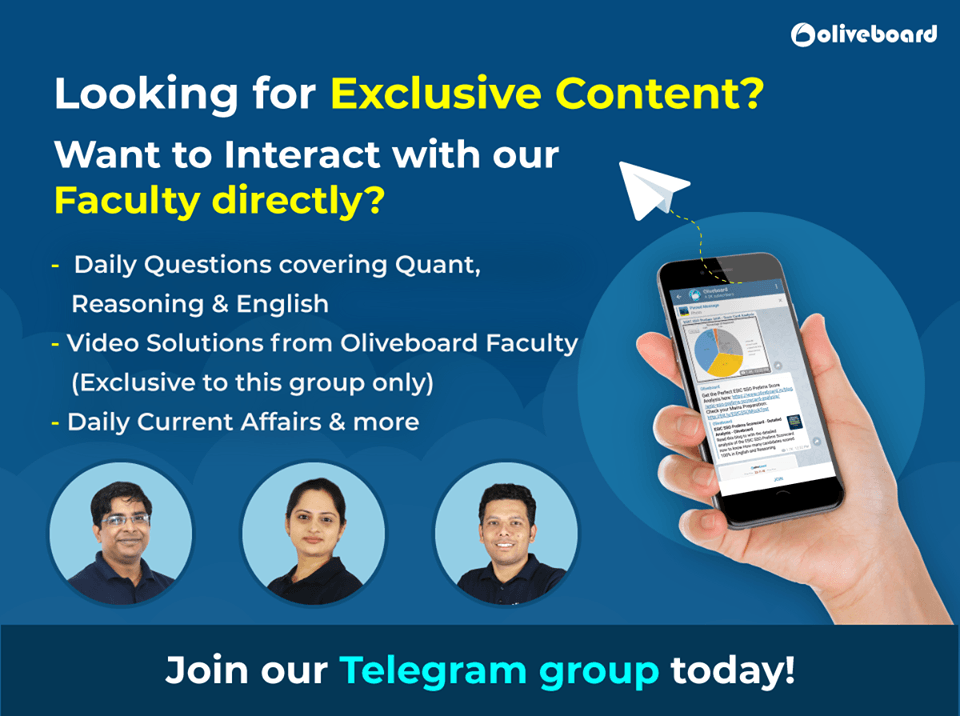 The most comprehensive online preparation portal for MBA, Banking and Government exams. Explore a range of mock tests and study material at www.oliveboard.in
  Oliveboard Live Courses & Mock Test Series