As many of  you would  know, the much awaited notification for UIIC AO (United India Insurance Administrative Officers) recruitment for Administrative Officer (AO) post and SBI PO (Probationary Officer) has finally been announced for 2016. This post is intended to help you decide which of these two posts suits you better so that you can take an informed decision.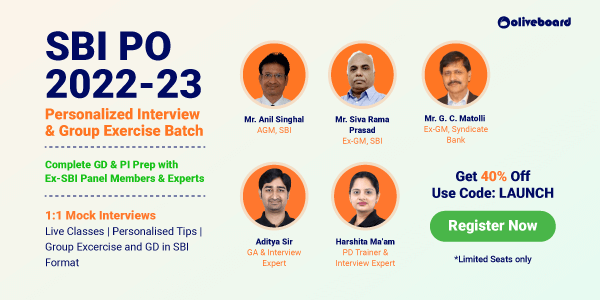 EXAMINATION
JOB PROFILE
SALARY PROVIDED
SYLLABUS
BOND
EXAMINATION
UIIC AO:
SBI PO:
UIIC AO takes place in 1 stage

a) Exam :- Objective Exam + Descriptive Test (Essay Writing+ Letter Writing)

SBI PO exam happens in two stages :-

a) Preliminary Examination

b) Main Examination + Descriptive Test
JOB PROFILE:
 UIIC AO:
 SBI PO:
·         He's the Primary Supervisor

·         Administrative jobs

·         Claim filing and settlements

·         Accounting

·         Verification and supervising Assistance's work.

·         Interacting with current and prospective clients

·         Analyzing the various insurance policies and work towards fabricating new policies

 

PROBATION PERIOD- 1 Year

·         Customer servicing( providing them information, ATM cards, loans, receipts, etc)

·         Bringing in new business and cash handling

·         Official Communication

·         Marketing and Cross selling

·         Payment clearance for transactions

·         Report Verification

PROBATION PERIOD- 2 years
SALARY PROVIDED:
UIIC AO:
 BANK PO:
Basic Pay: INR 32,795
Revised Basic Pay: INR 27,620
Pay Scale of UIIC AO is 32795-1610(14)-55335-1745(4)-62315. The monthly salary will be approximately INR 48,000 in metropolitan cities and other admissible allowances (as applicable).

Other benefits like Gratuity, LTS, Medical Benefits, Group Personal Accident Insurance, Performance Linked Incentive (PLI) and National Pension System (NPS), leased accommodation would be given as per the rules.

Pay Scale: `23700-980/7-30560-1145/2-32850-1310/7-42020 applicable to Junior Management Grade Scale-I. The official will also be eligible for D.A, H.R.A/Lease rental, C.C.A, Medical and other allowances & perquisites as per rules in force from time to time. The total compensation per annum would be a minimum of `7.55 lacs and maximum of `12.93 lacs depending on place of posting and other factors.
SYLLABUS: Syllabus for either of the examinations is almost the same.
APTITUDE:
Arithmetic: Numbers, Simplification, Roots, Average, Surds & Indices, Percentage, Profit & Loss, Ratio & Proportion, Partnership, Chain Rule, Time & Work, Pipes & Cisterns, Time & Distance, Problems on Trains, Boats & Streams, Alligations, Simple Interest, Compound Interest, Stocks & Shares, Clocks, Logarithms, Mensuration, Volume & Surface Area, Permutation & combination, Probability, Heights & Distances.
 Data Interpretation: Tabulation, Bar Graphs, Line Graphs, Pie Charts
ENGLISH LANGUAGE
Vocabulary: Synonyms, Antonyms, Homonyms, Word Formation, Sentence Completion
Comprehension: Theme detection, Deriving Conclusion, Passage Completion
Error Detection and Rearrangement: Passage Correction, Sentence Correction, Spelling
Grammar: Active Passive Voice, Direct Indirect Speech
General Usage: Idioms and Phrases
LOGICAL REASONING
Verbal Reasoning: Analogy, Coding Decoding, Blood Relation, Sitting Arrangement, Series Completion, Syllogism, Decision Making, Statement Reasoning
Non-verbal Reasoning: Series Completion, Analogy, and Classification
GENERAL AWARENESS / MARKETING / BANKING AWARENESS
Economy, Banking and Finance
Knowledge of current events
Static GK
 COMPUTER AWARENESS
General Knowledge on Computer usage and application (basic hardware and software, history, network and development).
BOND
UIIC AO:
 PO:
Bond of 4 years

In the event of resigning before 4 years, you will be liable to pay one year's gross salary paid during probation period in addition to an amount of INR 25,000 towards partial cost of training.

There is no bond for the post of SBI PO .But once you submit your resignation you need serve 3 months before you get relieved off your duties from SBI.
Having said that, it is completely upon you and your expectations from life and career, If you like:
5 days/week of work
Limited workload to lead a more peaceful life or concentrate on other exams(you'll get ample time to study for that)
No customer handling,
Then UIIC AO is the right choice for you!
However, if you are one of those, who
Is ready to work 6 days a week (only 2 Saturdays/month are holidays)
Experience more exposure and additional stress
Looking for a higher payment (The basic pay is less than UIIC AO but overall payment in hand is more)
Wishes for faster growth and huge lone benefits associated with the work of a PO
Sceptical about the job and might want to change anytime soon (as there is no bond period)
Love to call yourself a "Banker!"
Then Bank PO is your Cup of tea!
Whatever, be your choice of career, we are here to help you out with your specially designed courses and study materials.
Start your preparation by taking a FREE Mock Test for UIIC AO here
You can also take a FREE Mock Test for SBI PO here 

The most comprehensive online preparation portal for MBA, Banking and Government exams. Explore a range of mock tests and study material at www.oliveboard.in