UPSC Civil services Prelims 2018 is just a month away now. UPSC Preparation must be in nitro booster stage for almost all the candidates. A month before the exam is the time to revise what has been studied in your UPSC preparation till date. No one should be studying any new book or notes at this time. It will be of no use.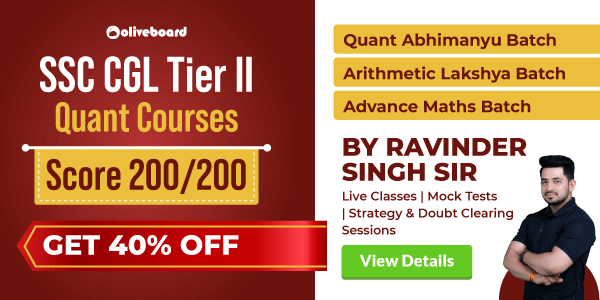 Therefore, we have brought this blog "UPSC Preparation – Top 10 Trending Topics for Economics" to aid your UPSC preparation of CSE Prelims 2018. The blog contains the Top 10 trending topics in Economics and their short description, which we are sure you may have come across during your UPSC preparation till now. These may be called as Micro notes of your UPSC preparation. So, let us begin.
UPSC Preparation – Top 10 Trending Topics in Economics
1) Pradhan Mantri Kisan SAMPADA Yojana (PMKSY) –
Under the scheme Ministry of Food Processing Industries will be implementing a range of food processing sector schemes like Mega Food Parks, Integrated Cold Chain and Value Addition Infrastructure, Creation / Expansion of Food Processing & Preservation, Capacities Infrastructure for Agro-processing Clusters, Creation of Backward and Forward Linkages, Food Safety and Quality Assurance Infrastructure and Human Resources and Institutions.

PMKSY aims to create an efficient supply chain management through modern high-tech infrastructure from Farm to retail outlets

The scheme would benefit around 20 lakh farmers and would generate more than 5 lakh jobs by 2019-20

2) The Fugitive Economic Offenders Bill, 2017
The bill aims to prevent the escape of economic offender from the country (a.k.a.

Malya

, Nirav Modi)

Offences involving amounts of ₹100 crore or more fall under the purview of this law.

If an individual is declared a Fugitive Economic Offender, then his/her property can be confiscated by the govt.

A special court would be able to declare a person as Fugitive Economic Offender.
For other UPSC preparation related content click here
3) Kisan Urja Suraksha evam Utthaan Mahabhiyan (KUSUM)'
The Government of India is in the process of formulating a Scheme 'Kisan Urja Suraksha evam Utthaan Mahabhiyan (KUSUM)' which, inter alia, provides for:
installation of grid-connected solar power plants each of capacity up to 2 MW in the rural areas;

installation of standalone off-grid solar water pumps to fulfil irrigation needs of farmers not connected to the grid;

solarization of existing grid-connected agriculture pumps to make farmers independent of grid supply and also enable them to sell surplus solar power generated to DISCOM and get extra income; and

solarization of tube-wells and lift irrigation projects of the Government sector.
The details on funds and mode of implementation will be decided on approval of the Scheme.
(Source – PIB website)

4) The Inclusive Development Index (IDI) 2018
It is an annual assessment of 103 countries' economic performance that measures how countries perform on eleven dimensions of economic progress in addition to GDP. It has 3 pillars; growth and development; inclusion and; intergenerational equity – sustainable stewardship of natural and financial resources.

This IDI has been developed as an alternative to GDP to measure national economic performance by World Economic Forum (WEF).

India had Ranked 62 in the 2018 Index

WEF said India has shown 'improving trend'. There has been a 2.29 percent improvement in the overall five-year trend of the IDI for India.
For other UPSC preparation related content click here
5) GST – Composition scheme
Composition Scheme is a simple scheme for SME's. it reduces the compliance cost and burden of small firms. The SMEs normally face difficulties in submitting frequent returns and to undergo complex procedures of the tax network. Here, the composition scheme allows them to get rid of the usual compliance difficulties related to GST.

Under the scheme, firms under a threshold limit of turnover can pay a fixed percentage of their turnover as

tax

. They need to fill

only

reduced number of returns compared to normal taxpayers under GST.

The scheme will have benefits like Reduced tax liability, No cash block under input tax credit: High Liquidity, etc.

6) Electoral Bonds
The Government of India has notified the Electoral Bond Scheme 2018

As per provisions of the Scheme, Electoral Bonds may be purchased by a person, who is a citizen of India or incorporated or established in India.

A person being an individual can buy Electoral Bonds, either singly or jointly with other individuals.

Only the Political Parties registered under section 29A  of the Representation of the People Act, 1951 (43 of 1951) and which secured not less than one percent of the votes polled in the last general election to the House of the People or  the  Legislative Assembly of the State, shall be eligible to receive the Electoral Bonds.

The Bond shall be encashed by an eligible political party only through a bank account with the authorized bank.

State Bank of India (SBI) has been authorised to issue and encash Electoral Bonds initially at its 4 Authorised Branches

Electoral Bond shall be valid for fifteen days from the date of issue and no payment shall be made to any payee Political Party if the Bond is deposited after the expiry of the validity period.
(Source – PIB)
For other UPSC preparation related content click here
7) Methanol Economy Fund
Methanol economy Fund is proposed to be set up by NITI Ayog to promote the production and usage of clean fuel like Methanol.

The fund value would be ₹ 4000 to ₹ 5000 crore

This is also a move to achieve the PM's target of reducing fuel import bill by 10% by 2022

Methanol is a clean burning drop in fuel which can replace both petrol & diesel in transportation & LPG, Wood, Kerosene in cooking fuel.

It can also replace diesel in Railways, Marine Sector, Gensets, Power Generation and Methanol based reformers could be the ideal complement to Hybrid and Electric Mobility.

Methanol Economy is the "Bridge" to the dream of a complete "Hydrogen-based fuel systems".

Methanol burns efficiently in all internal combustion engines, produces no particulate matter, no soot, almost nil SOX and NOX emissions (NEAR ZERO POLLUTION).

The gaseous version of Methanol – DME can be blended with LPG and can be an excellent substitute for diesel in Large buses and trucks.

8) National Anti-profiteering Authority under GST
The National Anti-Profiteering Authority shall be a five-member committee consisting of a Chairman who holds or has held a post equivalent in rank to a Secretary to the Government of India; and four Technical Members who are or have been Commissioners of State tax or central tax or have held an equivalent post under existing laws.

The body is constituted to ensure that the benefits of the reduction in GST rates on goods or services are passed on to the ultimate consumers by way of a reduction in prices.

The decision about the formation the NAA comes in the background of rate reduction of a large number of items by the GST Council in its 22nd meeting at Guwahati.

Profiteering means unfair profit realized by traders by manipulating prices, tax rate adjustment etc.
For other UPSC preparation related content click here
9) India's first mega coastal economic zone
Country's first mega Coastal Economic Zone (CEZ) will be coming up at the Jawaharlal Nehru Port in Maharashtra.

or promoting port-led industrialization, 14 Coastal Economic Zones (

CEZs

) covering all the Maritime States and Union Territories have been identified as part of the National Perspective Plan under the Sagarmala Programme.

CEZ is an economic region comprising several coastal districts or districts that are well connected to the ports in the region and have

strong

industrial infrastructure (which has most likely been developed with Government support).

They have a business-friendly environment which offers enhanced ease of doing business, exporting and importing, quicker environmental clearances and easy availability of water and electricity connections
10) Bank Recapitalisation – Recapitalisation Bonds (RCBs)
Recapitalisation bonds (RCBs) are special bonds to be issued at the behest of the government for recapitalizing the trouble hit Public Sector Banks (PSBs)

The term recapitalisation means giving equity money to cover the debt of an entity. In the case of

PSBs

, their NPAs (debts) will be replaced by equity capital from recapitalisation by the government.

The funds mobilized from the sale of the bonds will not come as part of the fiscal deficit. but the interest payment for it will be a part of the fiscal deficit.
For other UPSC preparation related content click here
The above-given topics are to be referred as a part of the Revision plan of your UPSC preparation for UPSC Prelims 2018. To further strengthen your UPSC preparation, you can add to or amend your own notes for the above topics.
We hope you find this attempt of ours in aiding your UPSC preparation useful. If you have suggestions or doubts regarding UPSC preparation you can connect with us through FB, Twitter, Instagram and YouTube as well.
All the best with your UPSC preparation and for the UPSC Prelims 2018!!!
  Oliveboard Live Courses & Mock Test Series