UPSC Civil services Prelims 2018 is exactly a month away now. UPSC Preparation should be in full swing. This is the time to revise what you have studied in your UPSC preparation till date. Revision is an integral part of any UPSC preparation strategy. The more you revise the more are your chances to succeed in UPSC prelims 2018.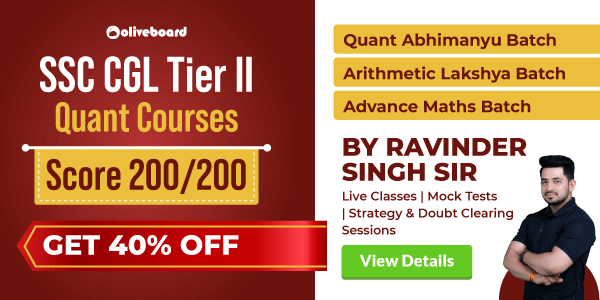 Through this blog "UPSC Preparation – Top 10 Trending Topics for Polity" we aim to aid your UPSC preparation of UPSC CSE Prelims 2018. The blog contains the Top 10 trending topics in Polity and their short description, which you would have come across during your UPSC preparation till now. So, let's begin another chapter in your UPSC Preparation.

UPSC Preparation – Top 10 Trending Topics for Polity
1) The process of Removal of a Supreme Court or High Court Judge
As per Article 124 (for Supreme Court) and 218 (for High Court) judge can be removed (Impeachment word

is

not used in the constitution) by Parliament on grounds of 'proven misbehaviour or incapacity'.

The Constitution provides that a judge can be removed only by an order of the President, based on a motion passed by both Houses of Parliament. The procedure for removal of judges is elaborated in the Judges Inquiry Act, 1968 as per following. 

The motion can originate in any house of the Parliament.

At least 100 members of Lok Sabha or 50 members of Rajya Sabha may give a signed notice to the Speaker/Chairman.

The Speaker or Chairman may consult individuals and examine relevant material related to the notice.

The Speaker and Chairman have the discretionary power of wither accepting or rejecting the motion.

If the motion is admitted, the Speaker or Chairman (who receives it) will constitute a three-member committee to investigate the complaint. It will comprise: (i) a Supreme Court judge; (ii) Chief Justice of a High Court; and (iii) a distinguished jurist. The committee will frame charges based on which the investigation will be conducted.  A copy of the charges will be forwarded to the judge who can present a written defence.

After concluding its investigation, the Committee will submit its report to the Speaker or Chairman, who will then lay the report before the relevant House of Parliament.

If the report records a finding of misbehaviour or incapacity, the motion for removal will be taken up for consideration and debated.

The motion for removal is required to be adopted by each House of Parliament by (i) a majority of the total membership of that House, and (ii) a majority of at least two-thirds of the members of that House present and voting. If the motion is adopted by this majority, the motion will be sent to the other House for adoption.

Once the motion is adopted in both Houses, it is sent to the President, who will issue an order for the removal of the judge.
(Source – http://www.prsindia.org/theprsblog/?p=4074)
For other UPSC preparation related content click here
2) Chief Justice of India – Allocation of cases
As per the recent judgement by SC, "CJI IS THE 'FIRST AMONG EQUALS' & 'MASTER OF ROSTER'".

The Chief Justice has the sole discretionary powers to constitute benches.

SC Benches are not to be decided on Seniority as there is no concept of 'Senior' and 'Junior' Judges.

All SC judges are equally competent and the CJI can appoint anybody to any bench in his own discretion.

This is important because of the SC Judges Press conference and Justice Loya case.
**Revise all the articles related to CJI**

3) National Medical Council Bill, 2017 – Latest Amendments
The Centre amendments to the National Medical Commission (NMC) Bill, which will now be tabled in Parliament.
Final MBBS examination to be held as a common exam across the country and would serve as an exit test.

The final MBBS examination would be held as a common exam throughout the country and would serve as an exit test to be called the National Exit Test (NEXT).

It would also serve as the screening test for doctors with foreign medical qualifications in order to practise in India.

Thus, students would not have to appear in a separate exam after MBBS to get a licence to practice

The provision dealing with "bridge course" for AYUSH practitioners to practise modern medicine has been removed.

The maximum limit of 40% seats — for which fee would be regulated in private medical institutions and deemed universities — has been increased to 50%.

The number of nominees from states and UTs in the NMC has been increased from 3 to 6. The NMC will comprise 25 members of which at least 21 will be doctors.

Monetary penalty on a medical college non-compliant has been replaced with a provision that provides other penalty options.

Stringent punishment for unqualified medical practitioners or quacks could be as severe as imprisonment of up to one year along with a fine up to Rs.5 lakh.

Observing the need to act strictly against unqualified practitioners, the government approved an amendment to make the punishment for any unauthorised practice of medicine "severe" by including a provision for imprisonment of up to one year along with a fine extending to up to Rs five lakh.
(Source – http://pib.nic.in/newsite/PrintRelease.aspx?relid=178176)
For other UPSC preparation related content click here
4) Special Category Status (SCS) for States (Andhra Pradesh)
There is no provision for Special Category Status in Constitution.

It was introduced by National Development Council, a Planning Commission Body, which no longer exists.

The NITI Aayog (Body which replaced Planning Commission) does not have the powers to give Special Status to states.

Jammu and Kashmir, Assam, Nagaland, Arunachal Pradesh, Himachal Pradesh, Manipur, Meghalaya, Mizoram, Sikkim, Tripura and Uttarakhand are the Special Category States as of now.

The SCS is granted considering the factors such as hilly terrain, low population density and/or a sizeable share of tribal population, strategic location along borders, economic and infrastructural backwardness, and non-viable nature of state finances.

For the SCS States, Centre is liable to pay 90% of the Share in central schemes. For non-SCS states, it is 60% only.

5) Office of Profit Issue
It is a position in the government which cannot be held by an MLA or an MP.

According to Articles 102(1)(a) and 191(1)(a) of the Constitution, an MP or MLA is barred from holding an office of profit as it can put them in a position to gain a financial benefit.

"A person shall be disqualified for being chosen as, and for being, a member of either House of Parliament, (a) if he holds any office of profit under the Government of India or the Government of any State, other than an office declared by Parliament by law not to disqualify its holder," says the law.
(Source – The Hindu)
For other UPSC preparation related content click here
6) The Representation of the People (Amendment) Bill of 2017
The Bill proposes to allow non-resident Indians (NRIs) to emerge as a decisive force in the country's electoral politics on their own terms.

The amendment paves the way to remove an "unreasonable restriction" posed by Section 20A of the Representation of the People Act, which requires overseas electors to be physically present in their electoral constituencies to cast their votes.

Section 20A of the Act provides for registration and inclusion of overseas electors in the electoral rolls.

Being Physically present usually is difficult for the overseas electors. This amendment proposes facilitating an external mode of voting, that is, voting by proxy, whereby such electors can exercise their franchise from their places of residence abroad.
(source – the Hindu)

7) International Court of Justice – India's nominee Dalveer Bhandari was re-elected to the International Court of Justice (ICJ).
ICJ is the primary judicial branch of the United Nations (UN). Seated in the Peace Palace in The Hague, Netherlands.

The court settles legal disputes submitted to it by states and provides advisory opinions on legal questions submitted to it by duly authorized international branches, agencies, and the UN General Assembly.

The Court is composed of 15 judges, who are elected for terms of office of nine years by the United Nations General Assembly and the Security Council. It is assisted by a Registry, its administrative organ.

The 15 judges of the Court are distributed as per the regions: three from Africa, two from Latin America and Caribbean, three from Asia, five from Western Europe and other states and two from Eastern Europe.

The Court's role is to settle, in accordance with international law, legal disputes submitted to it by States and to give advisory opinions on legal questions referred to it by authorized United Nations organs and specialized agencies.
For other UPSC preparation related content click here
8) Demands for Paper Ballot and Voter Verifiable Paper Audit Trail
Voter Verifiable Paper Audit Trail (VVPAT) machines are used during election process to verify that the vote polled by a voter goes to the correct candidate.

VVPATs are the second line of verification particularly and are particularly useful in the time when allegations around Electronic Voting Machines' tampering crop up.

VVPAT system gives instant feedback to the voter showing that the vote polled has in fact been allotted against the candidate chosen.

The Supreme Court bench said that EVMs with VVPAT system ensure the accuracy of the voting system.

Election Commission is planning to introduce VVPAT in Lok Sabha Elections to improve voter confidence and ensuring transparency of voting.

VVPA was used in Gujarat Assembly elections.

9) SC's judgement on Right to Privacy – Aadhar Case
Right to Privacy has been classified as a Fundamental Right under Article 21 of the Constitution.

It will have reasonable restrictions as enshrined in the Constitution. Hence, the fundamental right to privacy is not equivalent to an absolute right to privacy.

The Court has not only emphasised the need to protect informational privacy along with personal privacy, in the electronic and digital ecosystem.
For other UPSC preparation related content click here
10) Cauvery Water Dispute –

Inter-State

Water Disputes.
The Supreme Court pronounced its verdict on the decades-old Cauvery water sharing dispute between the south Indian states of Tamil Nadu, Karnataka, Kerala and the Union territory of Puducherry.

The top court ruled that 177.25 TMC of Cauvery water will be released for Tamil Nadu and Karnataka will get an additional 14.75 TMC.

The court also said that 20 TMC of groundwater in Tamil Nadu had not been accounted for and needed to be seen.

The judgment provides a better sense of congruence between the scope of Article 136 and the provisions of Article 262.

The above-given topics are to be referred as a part of the Revision plan of your UPSC preparation for UPSC Prelims 2018. To further strengthen your UPSC preparation, you can add to or amend your own notes for the above topics.
We hope you find this attempt of ours in aiding your UPSC preparation useful. If you have suggestions or doubts regarding UPSC preparation you can connect with us through  FB, Twitter, Instagram and YouTube as well.
All the best with your UPSC preparation and for the UPSC Prelims 2018!!!
  Oliveboard Live Courses & Mock Test Series