With CAT – 2016 out of the way, it's time to gear up for the next big exam of this MBA season, or let's just say, the first big exam of the new year – XAT 2017.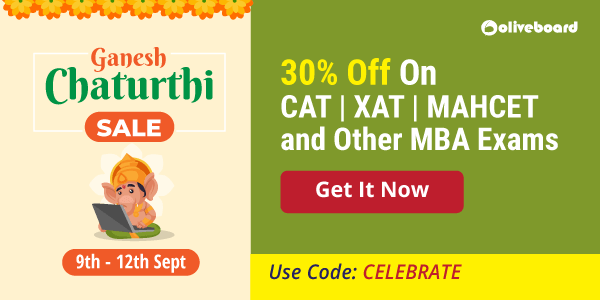 Many people tend to describe the exam as:
XAT = CAT + Decision Making
But this is an incorrect representation.
The XAT exam lays emphasis on language ability and actual decision making more than quantitative ability.
XAT has the following sections which CAT doesn't:
General Knowledge

Essay Writing

Decision Making
Of these, 'Decision Making' is unique to XAT, when compared to other MBA exams as well.
In this post, we will analyse this section and accordingly suggest some preparation tips.
So, read along.
Why does the XAT lay emphasis on 'Decision Making'?
Arriving at some decision in a difficult situation is something we all experience many times. This however, becomes more important for an MBA aspirant, as he/ she will be required to make these decisions in a business environment, which involve money.
How is it different than Logical Reasoning?
Decision making consists of behavioural and managerial questions, wherein you are provided a situation in which multiple courses of action can arise or there are multiple fallouts of a particular action. You are supposed to identify the correct path/ analysis. The questions pose ethical/ management/ human resource related dilemmas.
XAT Decision Making Section: Pattern
The number of questions in this section have varied as follows over the past few years:
| | | | | | | | | | |
| --- | --- | --- | --- | --- | --- | --- | --- | --- | --- |
| Year | 2008 | 2009 | 2010 | 2011 | 2012 | 2013 | 2014 | 2015 | 2016 |
| Number of Questions | 10 | 8 | 10 | 12 | 25 | 25 | 21 | 24 | 23 |
Last, year the average difficulty level of this section was moderate.
A passage with certain information is followed by 4 – 5 questions. Each of the questions is again followed by 4 – 5 close decision making answer options.
The questions may be on one of the following:-
what should be the decision in the given situation

how should it be taken

why should it be taken

factors influencing the decision

who should take the decision
XAT Decision Making: Sample Question
Case: You the HR manager of an organisation. There is a hard-working employee, Ashwini, in your organisation. In terms of behaviour, effort and diligence, Ashwini is one of the top most employees in the company.
The issue is that the company is a call-centre for another US based company and that Ashwini's communication skills are not up to the mark. Even after providing a training, she has not been able to improve her communication skills.
Question: What should you do in the given scenario?
Ask Ashwini to leave.

Provide another training to Ashwini.

Find another job for Ashwini.

Change the job role of Ashwini.

Both 1 and 3
Try to think about what would be the best way out.
While you do your thinking, we are going to give you a few pointers on how to narrow down on the best possible solution (the correct answer).
These 'pointers' are essentially 'mantras' to crack the decision making section. Also, we will give the answer to this question at the end of this post.
Tips To Ace the Decision Making Section In XAT – 2017
Identify all the stakeholders in the given problem and try to think holistically from each of their perspectives.

Now, think of a real life business situation. You would obviously want to maximise benefit and minimize damage. So, do the same here. The option that maximises the good for all and minimises the damage is correct.

When the given caselets are from day-to-day life, more often than not, people tend to bring in their  personal biases. Do NOT do that!

Any option that suggests an unethical way of solving a problem is never the correct answer. Discard it immediately.

The options that are judgemental, should also be discarded.
Solution to the Sample Question
The given caselet represents a typical scenario in a company where the performance of an employee is under scrutiny. There is a positive and a negative side provided in the question.

Thus an ideal solution (refer to point 2 of the tips), would be to figure out a solution that is beneficial for the company yet takes care of the employee as well.

These are the middle path questions, where you select an option that suits all.
Thus, option 4 is the correct answer.
To ace this section, it is important to practice all question types.Thus, solving all past year papers would be a good idea.
Also, take a lot of XAT mock tests to track your progress.
All the Best!!
  Oliveboard Live Courses & Mock Test Series