The XAT exam has an essay writing section as a part of the first stage of the admission process, unlike the Writing Aptitude Tests of the IIMs, which form a component of the GD/ PI stage. Thus, every candidate appearing for the XAT has to prepare for the essay section as it can be one of the distinguishing factors.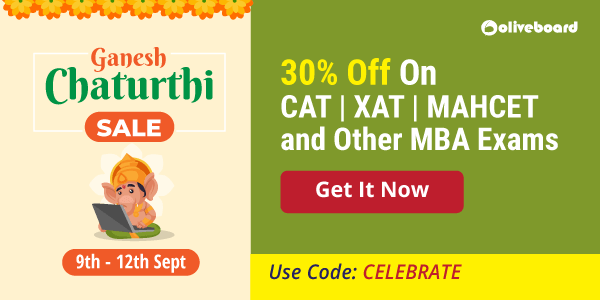 The essay writing section has a time limit of 20 minutes and it has a word limit of 200.
Before one starts writing that essay, they should know the parameters on which their essay would be evaluated. Once this is clear, aspirants should make sure that these elements are taken care of in their writing. These parameters are as follows:
Subject Knowledge (Facts and Examples)

Clarity of Thought

Idea flow

Language (Grammar and Vocabulary)
Tips for Essay Writing ( XAT – 2017 )
1. Make sure your essay has multiple paragraphs. These paragraphs should be coherent and cohesive. All the paragraphs in an essay must contain a different idea that contributes to the main idea (topic).
2. Ideally, a paragraph must have the following –
T

opic Sentence – Introduces the main idea of a paragraph.

Supporting Arguments – These can be facts or examples or both, that support or strength the topic sentence. 

Concluding Sentence – A sentence rounding up whatever has been said in the passage

Keep in mind that the first paragraph of your essay should elaborate on the topic and as you move on to subsequent paragraphs, the flow of ideas should be logical
3. Ambiguity should be avoided at all costs. Be clear, crisp and precise. Use the right vocabulary, avoid using jargon, abbreviations and slang though
4. Also, make sure that you:-
Don't lose focus of the topic

Leave room for further discussion (use tentative statements instead of definitive ones)

Keep your handwriting neat
Tips for XAT – 2017 Essay Writing Preparation
The most important thing for writing a good essay is – knowledge.
Diversified and quality reading is the best way of amassing such knowledge. Also, to be able to present your point crisply, you must have an opinion/ point of view about the topic. Thus, informal informational thinking is the best way of achieving that.
Preparation for such descriptive sections can never be exhaustive. It should be a part of your daily routine. Having quality discussions with friends, family, colleagues etc is a good way to keep learning every single day.
With about less than a month left for the XAT – 2017 exam, these things are a tad out of scope. Hence, one should focus on reading articles related to current topics (social issues etc.).
The following table enlists last 10 years' essay topics of the XAT exam.
These topics will give you an idea of what type of topics are given for essay writing in the XAT and thus aid your preparation.
Year

Essay Topic

2016

Technology and Nature are Natural Enemies

2015

Listening is a dying art. We hardly listen to understand. We only listen to refute or reply.

2014

The most beautiful thing can neither be seen nor be touched but can only be felt.

2013

Corruption is the root cause of economic slowdown in India

2012

Government is not addressing the root cause of poverty.

Government is not able to implement the policies properly due to the huge magnitude of poverty.

2011

The statesman who would attempt to direct private people in what manner they ought to employ their capitals, would not only load himself with a most unnecessary attention, but assume an authority which could safely be trusted to no council and senate whatever, and which would nowhere be so dangerous as in the hands of a man who had folly and presumption enough to fancy himself fit to exercise it.

2010

Earth provides enough to satisfy everybody's need but not everybody's greed.

2009

The Inherent vice of Capitalism is unequal sharing of blessings and the inherent virtue of Socialism is equal sharing of misery.

2008

Gender imbalance will lead to Third world war.

2007

Economic growth without environmental damage – a mirage or a reality.
All the best!!
  Oliveboard Live Courses & Mock Test Series