Answer writing tips for JKPSC KAS : JKPSC KAS Prelims exam is going to be conducted on 31 July 2022. The exam by nature is highly competitive. You need to ensure you clear the cut off to advance to the next stage. Knowledge without the right strategy to tackle the questions doesn't serve any purpose. Know some important tips for JKPSC KAS exam that will help you score more and get a competitive edge over other aspirants. Let's go over the JKPSC KAS Prelims Exam Pattern once again.
JKPSC KAS Prelims Exam Pattern
JKPSC Prelims Exam is the first stage for the JKPSC selection process. Candidates securing minimum cutoff marks in the Prelims Exam of JKPSC KAS 2022 will be called to appear for the Mains Exam. The JKPSC KAS Prelims Exam will have two papers: General Studies Paper- I and General Studies Paper-II.
The JKPSC Prelims Exam comprises of 100 Multiple Choice Questions (MCQs) each for Paper 1 and 2.
Both the JKPSC Prelims Papers will be of 200 marks each.
For each incorrect answer in the JKPSC Prelims Exam, there is a penalty of 0.33 marks.
It is compulsory to score at least 33% in General Studies Paper-II.
| Paper | Questions | Marks | Duration |
| --- | --- | --- | --- |
| General Studies Paper- I | 100 | 200 | 2 hours |
| General Studies Paper-II | 100 | 200 | 2 hours |
| Total | 200 | 400 | 4 hours |
Want to ensure you have completed studying the whole syllabus ? Check the complete JKPSC KAS Syllabus here.
Answer writing tips for JKPSC KAS
How to you begin answering JKPSC KAS Question paper? You start from Question number 1 and go in a order till question 100 or the other way around?. There is absolutely nothing wrong with this but you can increase your score by a minimum of 30 marks if you answer the paper in Rounds.
Round 1 : Questions you are 100% sure of
There are always some question which you find easy and are completely prepared for. Go through the entire paper and identify the questions you know the answer to and answer them. You will have a high chance of being right in such questions. This would be Round 1.
Round 2 : Questions where you are confused between 2 options
What are these questions that you are 50% sure of ? Go through the remaining questions. You might find some questions where you are confused between 2 options. It is highly advisable to take a calculated risk and answer the questions.
After 2 Rounds, check the number of questions you have answered. If you are unsure you will clear the cut off, its time for Round 3.
Round 3 : Questions where you can eliminate only 1 option
When you go over the remaining questions, you might find questions where you are able to eliminate only one option and are unsure of the other 3. In such a situation, take a risk and mark the answer. These questions have a 33% chance of being correct which is still good odds.
Round 4 : Highly difficult questions
In every paper, there are definitely some questions which are very hard. Don't worry they are hard for almost for every serious aspirant like you. You have a 25% chance of being right. Only answer these if you feel you haven't answered enough questions even after round 3.
Answer writing tips for JKPSC KAS – Conclusion
Apply logic and common sense to eliminate the wrong options and don't guess randomly. Make only educated guesses where necessary. Even if you can eliminate only 1 option and the probability of getting a question correct is just a little more than 25%, take the risk and answer the question, when you have not answered enough questions. You will end up with positive marks more often than not.
Want to apply this method and see how much you perform?
TAKE A FREE JKPSC KAS MOCK TEST NOW AND CHECK FOR YOURSELF
DOWNLOAD THE OLIVEBOARD APP FOR ON-THE-GO EXAM PREPARATION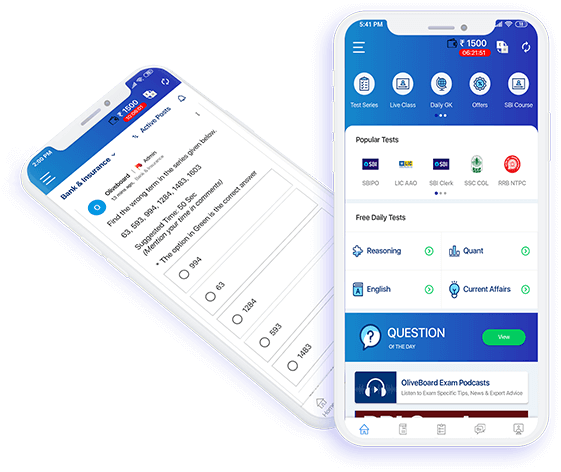 Video Lessons, Textual Lessons & Notes
Topic Tests covering all topics with detailed solutions
Sectional Tests for QA, DI, EL, LR
All India Mock Tests for performance analysis and all India percentile
General Knowledge (GK) Tests
Free videos, free mock tests, and free GK tests to evaluate course content before signing up!

Also Check: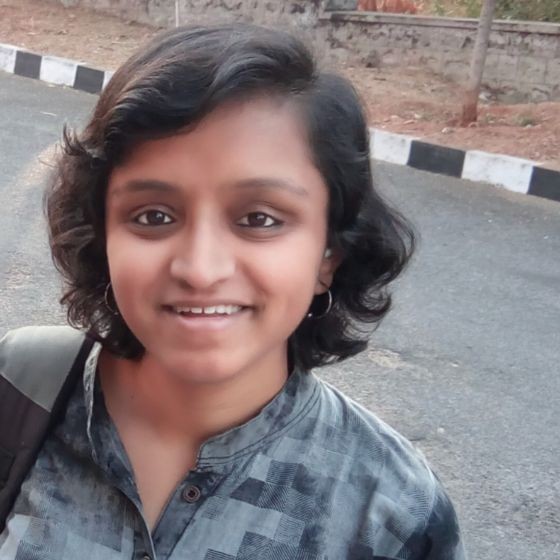 I have been creating exam related content for 3 years now. Having appeared for UPSC, SSC, Railway and Banking Exams myself, I understand and create relevant content, important from exams point of view. I am currently creating content for SSC, Railway, J&K and Law entrance exams. During my free time, I love bingewatching shows or read novels.