SBI PO Interview Expected Questions: SBI conducted the SBI PO 2022 Mains on January 30, 2023. The result for SBI PO 2022 is not yet live. Once SBI released the result, the third phase of recruitment will begin. This includes Group Discussion, Psychometric Tests, and Personal Interviews. This blog will focus on the questions expected for the Interview. We will also provide interview and GD resources below. Let's begin!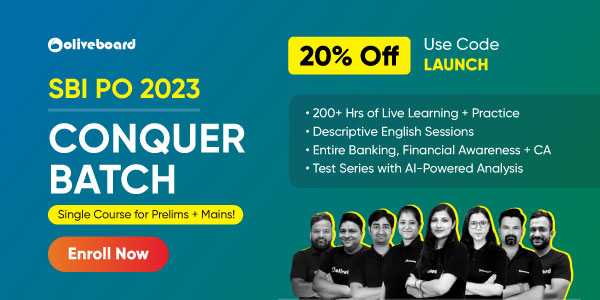 SBI PO Interview Expected Questions
SBI PO Interviews are a part of the final phase of the recruiting process. The main intent of an interview is to know the candidate face to face. Their body language, way of speaking, thought process – all of it is assessed.
SBI PO Interviews also generally have a mixed bag of questions. These range from personal to academic and awareness-based questions. Candidates should be prepared not just for the awareness questions, however. How you talk about yourself tells the panelists a lot. Here we'll provide a range of questions you can expect at your SBI PO Interview 2022.
Self-Introduction and Personality Questions
SBI PO interviews are usually a mix of personal questions and general/banking awareness questions. Here are a few personality-based questions you can expect:
Tell me about yourself.
What are your strengths and weaknesses?
What motivates you to do your best work?
What are your long-term career goals?
How do you handle stress or pressure?
Can you give an example of a challenging situation you faced and how you overcame it?
What do you do in your free time?
What is your leadership style?
How do you handle conflicts with coworkers or supervisors?
How do you stay organized and manage your time effectively?
It's important to answer these questions honestly and professionally and to use examples from your past experiences to support your answers. Remember to be confident, courteous, and respectful during the interview process.
You will find some more question-specific video resources at the end of the blog!
Banking & General Awareness Questions
Interviews are also meant to test the candidate's knowledge of the job company, job, and career path they're being interviewed for. This includes:
Situation-based questions
Questions related to current events in banking
About the candidate's surroundings, the popular things their state is known for, specific questions to check how well they like stated hobbies
Questions related to the subjects the candidate graduated in, or has highlighted in their resume.
Why the candidate chose banking after working in another industry
Problems the candidate sees in the current system and how they want to solve these
How candidate deals with simulated problems
SBI PO Interview Technical Questions Examples
The following are broadly the kind of technical/banking-related questions a candidate will face in the SBI PO Interview"
What do you know about our bank?
What is your understanding of the banking industry?
How do you stay up-to-date with industry changes and trends?
How do you handle a customer who is angry or upset?
What is your understanding of credit risk and how do you manage it?
What is your experience with financial analysis and forecasting?
How do you prioritize and manage your workload?
Can you explain the difference between savings and checking accounts?
What is your experience with loan underwriting and credit analysis?
What are your thoughts on the importance of customer service in the banking industry?
Keep in Mind
Make sure to have an overall understanding of the main features of SBI PO. This includes any new developments made by SBI, any changes in their management, their customer service system, etc. SBI wants professionals who at least make an effort to familiarize themselves with their future workspace.
SBI and Bank Interview & Group Discussion Resources
These are resources you can use for your SBI PO Interview preparation:
These are resources you can use for your SBI PO Group Discussion preparation:
SBI PO Interview Expected Questions: Conclusion
That's all for SBI PO Interview Expected Questions! Oliveboard will be providing more resources on our YouTube and blogs as and when the SBI PO 2022 Mains result is released and the third phase of recruitment begins. So make sure to keep an eye out for any SBI PO Interview guides we may provide!
Best of luck!
SBI PO Interview Expected Questions: FAQs
Is there any interview in SBI PO?
Yes. After SBI PO Mains, the candidates have the group discussion, psychometric test and then the interview.
What questions are asked in SBI PO Interview?
SBI PO Interviews will usually have personal, self-introduction questions and banking/career-related questions.
How can I prepare for SBI PO Interview?
Firstly, plan your answers for the personality-based questions. These questions are about you, so don't fumble on them. Next, prepare basic banking and general awareness based on current events. Also, make sure to brush up basics of your graduation subjects and your city/state.
What are included in SBI PO Interview languages?
English and Hindi are both allowed in SBI PO Interviews. However a mixture of the two is not recommended.
---
---
DOWNLOAD THE OLIVEBOARD APP FOR ON-THE-GO EXAM PREPARATION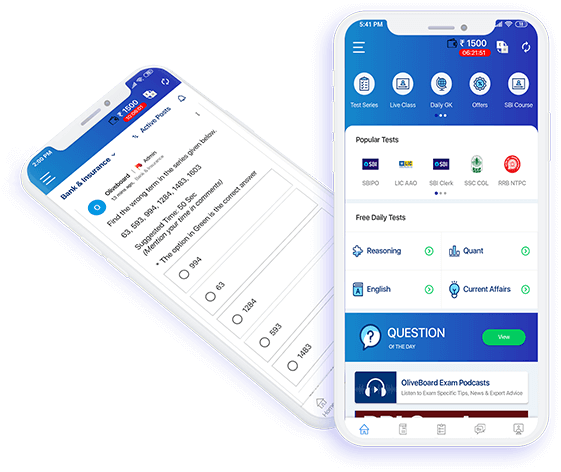 Video Lessons, Textual Lessons & Notes
Topic Tests covering all topics with detailed solutions
Sectional Tests for QA, DI, EL, LR
All India Mock Tests for performance analysis and all India percentile
General Knowledge (GK) Tests
Free videos, free mock tests, and free GK tests to evaluate course content before signing up!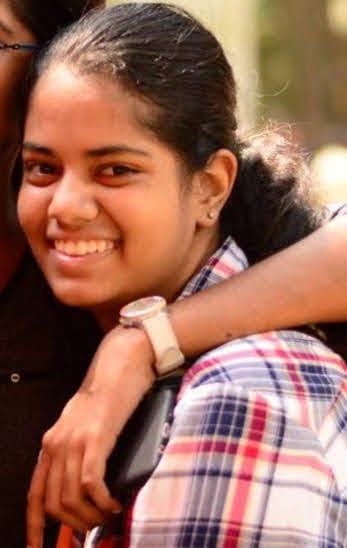 I write content to help people prepare for banking exams because I have experience as an aspirant myself. My goal is to provide accurate and easy-to-understand information for candidates. I cover various topics such as exam patterns, syllabus, study techniques, and time management to support those preparing for the exams. As a former aspirant turned content writer, I want to make the information accessible and helpful for others so that they can do well in their banking and government exams and achieve their goals.
  Oliveboard Live Courses & Mock Test Series