ESIC SSO Last Minute Tips: ESIC (Employee's State Insurance Corporation Limited) had earlier announced 93 vacancies for the Posts of Social Security Officer (SSO)/Manager Grade-II/ Superintendent. The ESIC SSO Prelims exam is scheduled to be held on 11th June 2022. With just 10 days from the first day of the exam, we bring to you few ESIC SSO 2022 last minute tips. Let's glance through the exam pattern first.
ESIC SSO 2022 – Preliminary Exam Pattern
Take Oliveboard's Free Mock Test for ESIC SSO Prelims Exam to check your Preparation level
| | | | | |
| --- | --- | --- | --- | --- |
| Name of Test | No. of Questions | Maximum Marks | Duration | Language |
| English Language | 30 | 30 | 20 Minutes | English |
| Quantitative Aptitude | 35 | 35 | 20 Minutes | English & Hindi |
| Reasoning Ability | 35 | 35 | 20 Minutes | English & Hindi |
| Total | 100 | 100 | 60 Minutes |  – |
Take Oliveboard's Free Mock Test for ESIC SSO Prelims Exam to check your Preparation level
ESIC SSO 2022 Last Minute Tips (Section-Wise)
English Language
The key to successfully clearing the English section is having strong basics. Go through your English notes, and grammar rules and practice a few tests to improve your confidence along with speed and accuracy before the exam.
Quantitative Aptitude
This section will test your speed and accuracy both. Practice  as many questions as you can, especially from percentage, average, simple interest and profit & loss, in these last few days. 
Reasoning Ability
Practice as many tests as you can from logical and analytical reasoning, blood relations, syllogisms, circular seating arrangement, linear seating arrangement, coding-decoding, inequalities etc. This section can be time-consuming and lengthy, therefore, make sure you pick and attempt wisely.
ESIC SSO 2022: How to Attempt the Exam
Attempt your strongest section first. This will help build your confidence for the remainder of the test. Attempt the more demanding section in the middle as concentration levels tend to peak at that time.
No blind guesswork. The number of questions you need to attempt cannot be pre-determined as it is a function of the level of difficulty. Just keep a fine balance of accuracy and speed. Remember that there is 1/4thof negative marking for every wrong answer. Therefore, avoid guesswork as much possible. Accuracy is as important as speed in this exam. Try the elimination method to eliminate 2-3 options before making calculated guesses, and refrain from any blind guesswork.
Do not get stuck on one question and waste your time. You can always come back to it in case you have time left.

Remember that you have clear both sectional and overall cut-offs. So, at the start make sure you attempt enough questions on each section and later on focus on clear the overall cut-offs by focusing on the stronger section. 

Take Oliveboard's Free Mock Test for ESIC SSO Prelims Exam to check your Preparation level
ESIC SSO 2022: General Tips
Avoid New Topics
Do not start any new topic now. Any new thing that you would try learning now may not properly be retained. Try to revise whatever you have studied till now and get command over it.
Practice Mock Tests
Take full-length mock tests after your preparation to measure your progress. Oliveboard's Mock tests would provide you instant feedback in the form of analytics, which will help you determine your speed & accuracy in solving questions and identify your strong and weak areas. So practice as many mock tests as you can in these last few days.
Revision
Do not take it lightly and leave it for the last day. Revise all the concepts, formulas, shortcuts and tricks so that you don't forget them. Highlight the important points.
Take Oliveboard's Free Mock Test for ESIC SSO Prelims Exam to check your Preparation level
Make a Separate Note
Write the formula, shortcuts, tricks, etc. on a separate paper so that you can quickly go through it before the exam.
Time Management
Time is a crucial factor and it is easy to lose track while writing an exam. This is where your practice will show results. Manage it properly.
Speed and Accuracy
Speed and accuracy is one aspect that would outshine your performance. Practicing daily would help you in this regard. Try to attempt a maximum number of questions with 100% accuracy because, in an exam like this, you cannot afford to lose even one-fourth of your marks.
Read the Question Properly
Understand what is written in the question. Do not hastily skip the question just by looking at it. You might just be able to do it if you read it properly. So, before skipping, read it carefully because sometimes the questions that look difficult, are actually easy to solve, especially Puzzles. 
Take Oliveboard's Free Mock Test for ESIC SSO Prelims Exam to check your Preparation level
Avoid Stress and Anxiety
It's imperative to stay calm and composed. Do not get too excited or too worried. Doing some light exercise or meditation would help you.
Stay Away from Negative Thoughts
Try to stay away from negative thoughts or people that demotivate you. Have confidence that you have given your best & your hard work will bear fruits.
Eat Right
Take a well-balanced diet. Avoid oily and sugary snacks. Stay well hydrated.
Relax and Rest: 
Do not let anxiety ruin your preparation. Keep reminding yourself that there is nothing that you cannot achieve. Make sure you don't deprive yourself of sleep. Taking proper sleep would improve your concentration and help you remember things easily.  
Take Oliveboard's Free Mock Test for ESIC SSO Prelims Exam to check your Preparation level
Exam Checklist
Keep your Call letter, recent passport size photograph, Photo identity proof (Original + Photocopy), Ball Point Pen (all things that are mentioned in your call letter to carry on the day of exam) in your bag before the day of exam so that you may not forget any of these in hurry. It is better to reach the Examination Centre in advance than getting late. So, leave early to avoid getting stuck in the traffic.
Call Letter

Photograph (if mentioned)

ID Proof

Reach the centre in advance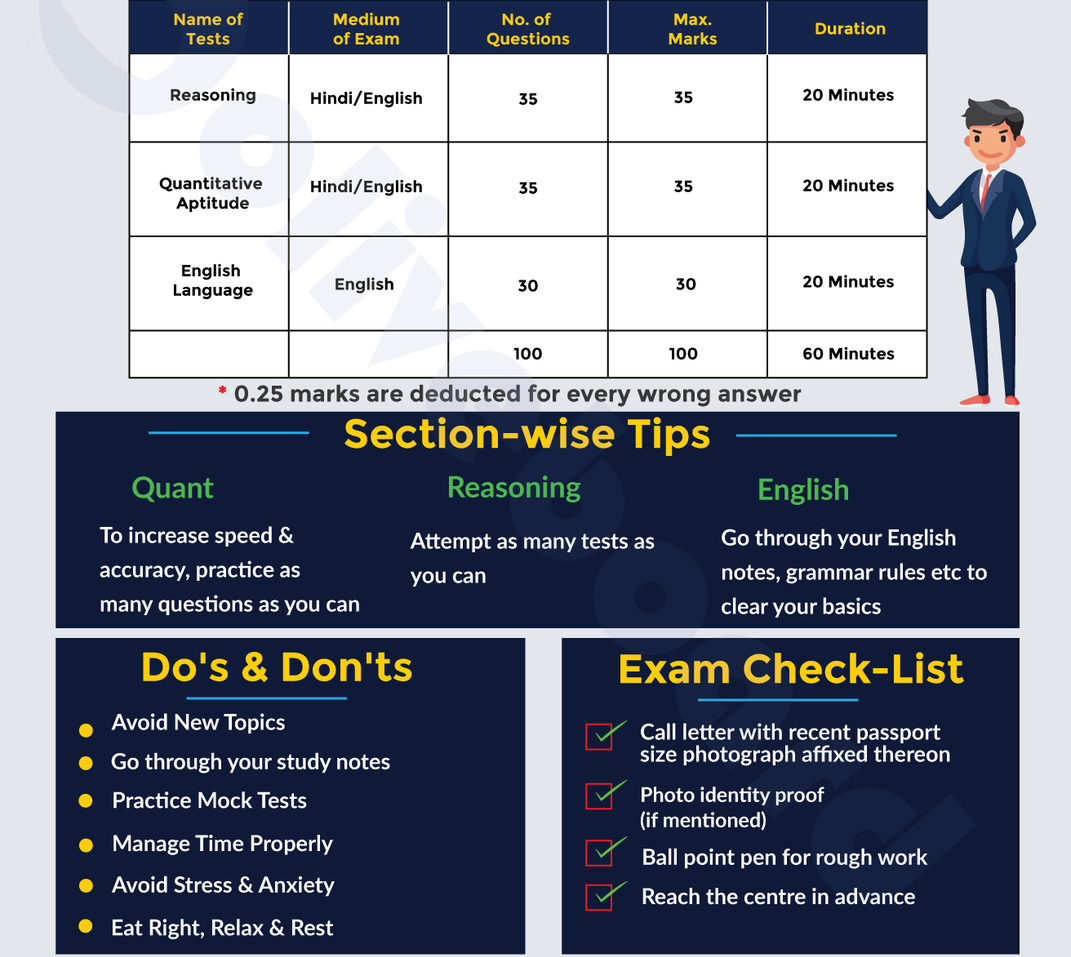 This brings us to the end of the blog. Hope you find the ESIC SSO 2022 Last Minute Tips provided here useful. If you have any queries, write in the comment below.
All the Best!
DOWNLOAD THE OLIVEBOARD APP FOR ON-THE-GO EXAM PREPARATION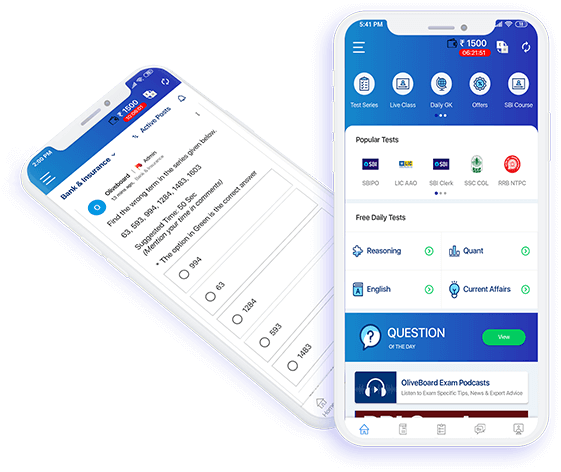 Video Lessons, Textual Lessons & Notes
Topic Tests covering all topics with detailed solutions
Sectional Tests for QA, DI, EL, LR
All India Mock Tests for performance analysis and all India percentile
General Knowledge (GK) Tests
Free videos, free mock tests and free GK tests to evaluate course content before signing up!

  Oliveboard Live Courses & Mock Test Series