The SIB PO & Clerk Prelims exam is going to be conducted on 14th February 2022. With only a few days until the Online Test begins, here are some last-minute practice questions to help you practice. In this blog, we provide you with Practice Questions for South Indian Bank PO and Clerk Exam- General Awareness.
Practice Questions for South Indian Bank PO and Clerk Exam- General Awareness | Download E-book
Click on the link given below to download the Free PDF
How to Download Free E-book PDF?
Click on the given download link. You will be taken to Oliveboard's FREE Ebooks Page. Alternately, you can download the Oliveboard Android App to access these on your smartphone.
Register/Login on to the Free E-Books Page of Oliveboard (It is 100% free, You just enter your valid email id and a password to be able to download the PDF).
Once logged in you'll see the message "Please click here to download the Free Ebook". Click on the message to download that particular ebook.
Attempt a Free SIB PO Mock Test Here
Attempt A Free SIB Clerk Mock Test Here
Practice Questions for South Indian Bank PO and Clerk Exam- General Awareness | Sneak Peek
Recently, which of the following has approved the acquisition of shareholding in Air India by Tata Sons?
Competition Commission of India
Ministry of Finance
Ministry of Commerce and Industry
Ministry of Civil Aviation
Confederation of Indian Industry
2. Harjinder Singh has been appointed as the Chef de Mission of India's contingent for the upcoming 2022 Winter Olympics in Beijing. He is the general secretary of:-
Ice Hockey Association of India
Figure Skating Association of India
Freestyle Skiing Association of India
Snowboard Association of India
Speed Skating Association of India
3. Who among the following has recently been appointed as a member of the Badminton World Federation Athletes' Commission till 2025?
Robin Polii
Kim Wang
PV Sindhu
All of them
Greysia Tabeling
4. CSC has recently tied up with Infosys to empower students in the age group of 10-22 yrs with digital skills through Infosys Springboard. Common Services Centres is the special purpose vehicle belongs to which ministry?
Ministry of Communications
Ministry of Electronics & IT
Ministry of Science and Technology
Ministry of Home Affairs
Ministry of Education
5. Which state has topped in the Pradhan Mantri Jan Dhan Yojana list with the highest number of bank accounts?
Bihar
Odisha
Assam
Tripura
Uttar Pradesh
6. Senior Indian diplomat Pradeep Kumar Rawat has been appointed as India's next Ambassador of ________.
China
Japan
Thailand
Myanmar
Russia
7. Which is the highest-ranked state-owned Indian PSU (that ranked 13) on the Wizikey's News Score 2021 list?
NTPC
ONGC
BHEL
BPCLOC
8. Who has recently inaugurated the good governance week campaign 'Prashasan Gaon Ki Aur'?
Giriraj Singh
Jitendra Singh
Jyotiraditya Scindia
Ramchandra Prasad Singh
Pashupati Kumar Paras
9. Who has been appointed as the new Chief Executive Officer and Managing Director of the BrahMos Aerospace Limited?
B P Sharma
Atul Dinkar Rane
Prasiddhi Menon
Puja Ghimire
Manisha Dhingra
10. Which state will launch the 'Free Smartphone Yojana to dole out 1 lakh smartphones?
Gujarat
Bihar
Uttar Pradesh
Kerala
Karnataka
Answer keys
1. 1        2. 1        3. 3        4. 2        5. 5        6. 1        7. 1  8. 2                9. 2        10. 3
Attempt a Free SIB PO Mock Test Here
11. Which of the following is NOT true with respect to Pradhan Mantri Ujjwala Yojana?
I. Ujjwala 2.0 will provide one crore LPG connections to low-income families who were included in the first phase of the scheme.
II.The Ujjwala 2.0 will be launched in Mahoba, Uttar Pradesh.
III. Ujjwala Yojana was launched by PM Modi on May 1st, 2016
Only I
Only I and III
Both II and III
All I, II and III are true
None of the above
12. Which of the following Tata Group company is in talks with Telesat to sign a pact for launching fast satellite broadband services in India?
Tata Consultancy Services
Titan
Nelco
Larsen and Toubro
Tata Motors
13. Which country has granted a patent relating to a "food container based on fractal geometry" to an AI system called DABUS?
South Korea
Japan
China
France
South Africa
14. Which social media platform is launching a one-year joint initiative with UNICEF India for child welfare?
Twitter
Koo
Facebook
Google
LinkedIn
15. The 28th ASEAN Regional Forum Ministerial Meeting was held under the chairmanship of which country?
Israel
Russia
France
Brunei
India
16. Who is the first woman director of the Zoological Survey of India?
Dhriti Banerjee
Anjum Ghosh
Rekha Sharma
Mamata Banerjee
Seema Kaur
17. Which among the following organization has announced 7th August as National Javelin Throw Day?
United Nations
Indian Olympics Association
Federation of Javelin Throw
Sports Association of India
Athletics Federation of India
18. Who is the author of the book 'Balakot Air Strike: How India Avenged Pulwama'?
Manu Dey
Manan Bhatt
Vivek Agnihotri
Anupam Kher
Ranjit Singh
19. Who among the following is the captain of the Indian women's Hockey team and has also received Khel Ratna Award?
Savita Punia
Rani Rampal
Neha Goyal
Deep Grace Ekka
Nikki Pradhan
20. ONGC supported 'Ujjwal Abahan' project is related to
Cheaper Oil
Handicrafts
Education of Youth
Women empowerment
Wastewater treatment
Answer keys
11. 1     12. 3     13. 5     14. 3     15. 4     16. 1     17. 5 18. 2    19. 2     20. 2
Attempt A Free SIB Clerk Mock Test Here
Download the Free e-Book for General Awareness Questions for South Indian Bank PO and Clerk Exam. For more support and guidance download the Oliveboard app!
Also Check: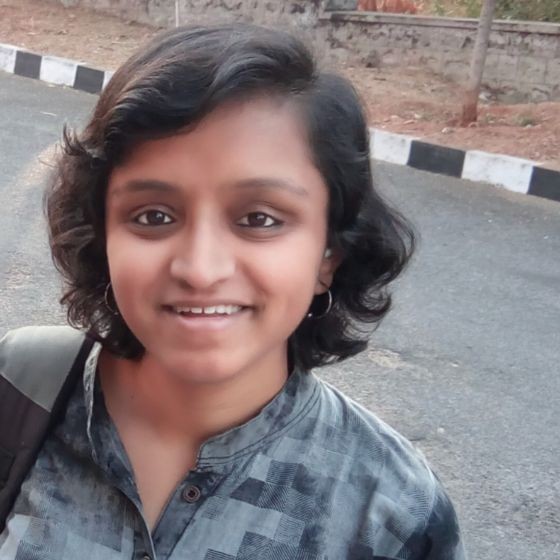 I have been creating exam related content for 3 years now. Having appeared for UPSC, SSC, Railway and Banking Exams myself, I understand and create relevant content, important from exams point of view. I am currently creating content for SSC, Railway, J&K and Law entrance exams. During my free time, I love bingewatching shows or read novels.