Dear Aspirants,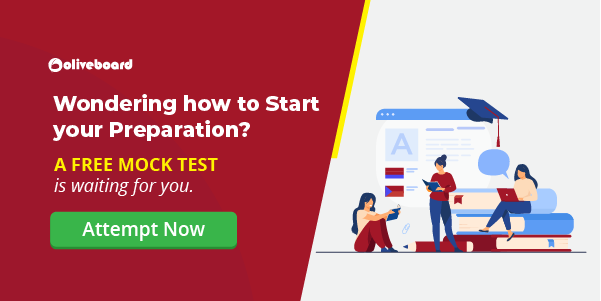 The IBPS is going to conduct the IBPS PO Prelims exam on 7th, 8th, 14th and 15th of October. Which means, you have around 2 months to prepare for the exam. If you're an IBPS PO aspirant, this is the right time for you to begin your preparation.
Previously, we had provided preparation guide for Quantitative Aptitude for IBPS PO Prelims 2017. In the following article, we are providing you preparation guide for the reasoning section of IBPS PO Prelims 2017.
We suggest you download it as a PDF to use it as a handy guide during your preparation.
You can expect up to 5 marks questions from coded/mathematical inequalities, syllogisms, coding decoding, seating arrangement (circular & linear), blood relations, directions and distances, ordering & ranking, double line up & scheduling.
2 to 3 marks questions from directions and distances, analogy, classification, data sufficiency and series.
IBPS PO Prelims 2016 Topics
Following is the list topics that appeared in IBPS PO Prelims 2016 Reasoning test and their weightage:
Miscellaneous – 5 (ranking, direction sense, blood relations)
The level of IBPS PO Prelims reasoning paper was easy to moderate.
We suggest you use the IBPS PO Prelims 2016 Reasoning exam analysis as a guideline to prepare for your IBPS PO Prelims 2017 Reasoning paper.
Following is a list of preparation material you can use for your Reasoning preparation. However, we suggest you keep the following points in mind before choosing your study material:
The reasoning preparation books available in the market contain a lot of errors. We suggest you pick the most recommended book(s) with no errors in them.
Keep your preparation resources minimum. Do not hoard too many books or other

preparation material

as this will only end up confusing you.
There are several books available in the market that contain shortcut techniques. However, we suggest you try and come up with your own shortcuts to arrive at the solution quicker, based on your strengths, weaknesses and understanding of the concept. If and only if you cannot do that, then go for a book.
The Reasoning section tests your problem-solving, decision-making skills and logical abilities. It takes months and constant and consistent practice to master these skills and it is not something you can achieve in a short time. Therefore, we suggest you start spending some time solving puzzles online, like Sudoku, Crossword puzzles, Mind bender puzzles, etc. These will sharpen your skills and train your brain to think logically.
Books

(optional)

: A New Approach to Reasoning Verbal & Non-verbal by B. S. Sijwalii & Indu Sijwali and Modern Approach to Verbal & Non-verbal Reasoning by R. S. Aggarwal
Previous Year Question Papers

Preparation Strategy for IBPS PO Prelims 2017 Reasoning
We suggest the following preparation strategy for your Reasoning preparation for IBPS PO Prelims 2017:
Build concepts -> Practice Questions -> Solve Previous year question papers -> Revise -> Take Full Mock Tests
Build concepts
Start by learning the concepts of each Reasoning topic that is likely to appear in the upcoming IBPS PO Prelims 2017 exam. If you're new to reasoning or if you aren't very good at it, there's no need to worry. You have enough time to brush up the basics. We suggest you brush up your basics in reasoning and logical thinking first and then move on to the advanced concepts.
Once your fundamentals are in place, start watching reasoning video lessons that breakdown every reasoning topic to the basic level. Learn the concepts using video lessons or reasoning preparation books.
After learning each reasoning topic, take a sectional test for that topic to measure your progress. Continue learning and practicing till you're thorough in that concept and then move on to the next one.
Take a free reasoning sectional practice test in the latest pattern now. Click on the banner:

Solve previous year question papers
Chances of questions similar to ones that appeared in 2016 IBPS PO Prelims Reasoning paper appearing in the 2017 reasoning exam are high. Solving previous year reasoning question paper will familiarize you with the question patterns and difficulty levels.
Once you are done learning all the concepts and practicing sufficient questions from each topic, we suggest you solve the previous year reasoning question paper.
Revise
Revision is important to retain the concepts learnt. Revise each concept 2-3 times before the exam. It's also important that you practice sectional tests after revising each topic to master it.
You need to take full-length reasoning mock tests before and after your preparation:
1. Take one full-length reasoning mock test before you begin your preparation to gauge your level
2. Take full-length mock tests after your preparation to measure your progress. Mock tests provide you instant feedback in the form of analytics, which will help you determine your speed & accuracy in solving reasoning questions and identify your strong and weak areas.
You can use your performance analysis to fine-tune your preparation by practicing more questions from topics you're weak or slow at.
Click on the banner to your left for a free trial!
General Tips
22 to 24 is considered a good attempt in the Reasoning paper
We suggest you allot 20 minutes to the reasoning paper and use the remaining for English & Quant
Absolutely avoid guess work. IBPS PO Prelims 2017 has negative marking of 0.25 marks for every wrong answer
Read the questions carefully before answering
You don't have to answer all the questions. We suggest you first glance through the question and decide if you want to solve it or not. If you're finding it difficult to solve a particular question, we suggest you mark it for review and get back to it later. Do not spend too much time being stuck on the same question.
Be well-rested before the exam
Download the above reasoning preparation guide as a PDF to use it as a handy guide during your preparation. We hope the above tips help you in your preparation.
Further reading:

The most comprehensive online preparation portal for MBA, Banking and Government exams. Explore a range of mock tests and study material at www.oliveboard.in
  Oliveboard Live Courses & Mock Test Series