'Well begun is half done'
The earlier you start with the preparation, the better results start coming out. Abhijit Kulkarni started his preparation much earlier and was honest with his preparation. This is what he suggested to all the upcoming aspirants as well. Read the story in his own words: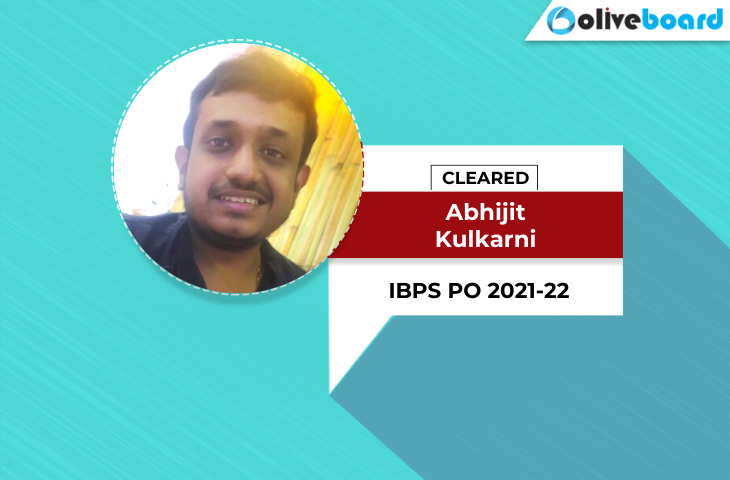 Create your own Success Story by CRACKING IBPS PO with Free Mock Tests
Success Story of Abhijit Kulkarni
Introduction
I am Abhijit Kulkarni. I am a Mechanical Engineering graduate (2020 graduate) . I come from Bagalkot in Karnataka. Father is a government servant, Mother is a lecturer.
Brief Description
I started preparing for bank exams around July 2021. I only aimed at PO exams. I started searching for online courses for the same and found out about Oliveboard. I took the basic fundamentals of banking course first and SBI PO course later. Both helped a lot for my preparation. As a result I was able to clear IBPS RRB PO and IBPS PO, Also missed the SBI PO final cut off by just a mark.
Preparation Strategy
i. Reasoning – I practised daily, Practice is the key for Reasoning, Solved as many puzzles as possible and high-level puzzles too and followed the course meticulously by being honest to myself and not missing any session.
ii. Quant – Again I did practice a lot especially topic wise and did not neglect miscellaneous topics as they play an important role in mains exam. Covered each and every practice session and attempted a lot of sectional mocks.
iii. English – I was considerably good in English prior to starting my preparation, So this did not require much preparation for me just watched concept videos of Oliveboard and also editorial analysis and practised mock tests.
iv. GA – I watched the TNA of Oliveboard every day and made my own small notes and revised them periodically. Read each and every bolt monthly magazine for revision and watched all the banking awareness videos available in the courses I had taken.
Role of Oliveboard
Oliveboard helped me in each and every step of my preparation right from prelims till the interview. I had relied completely on Oliveboard courses and faculties for my prep. Oliveboard mock tests are simply put best mock tests for banking exams as I have found them very near and similar to actual exams in terms of quality of questions and their analysis after every mock test helps a lot to identify the mistakes and improve the scores.
Faculty Feedback
I have found the faculties very friendly and very helpful. Just continue what you are doing.
Tips or advice for fellow aspirants
Aspirants should start as early as possible and be honest with yourself in the preparation phase and don't neglect Current Affairs and English as these can make a huge difference and start preparation for mains too along with Prelims. Good luck for all your upcoming exams.
Create your own Success Story by CRACKING IBPS PO with Free Mock Tests
DOWNLOAD THE OLIVEBOARD APP FOR ON-THE-GO EXAM PREPARATION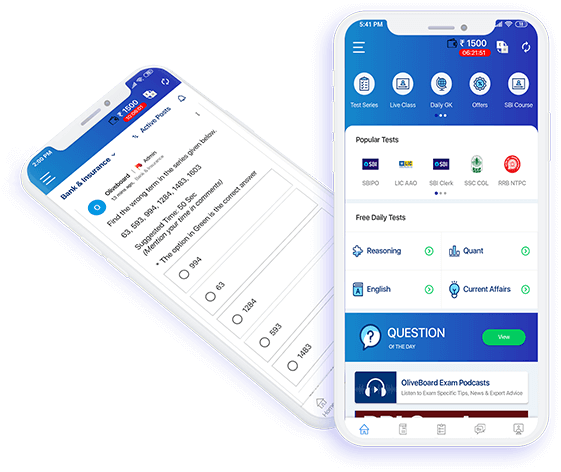 Video Lessons, Textual Lessons & Notes
Topic Tests covering all topics with detailed solutions
Sectional Tests for QA, DI, EL, LR
All India Mock Tests for performance analysis and all India percentile
General Knowledge (GK) Tests
Free videos, free mock tests and free GK tests to evaluate course content before signing up!

That was all about the success story of Abhijit Kulkarni. Read more such inspiring stories on Oliveboard App!
  Oliveboard Live Courses & Mock Test Series