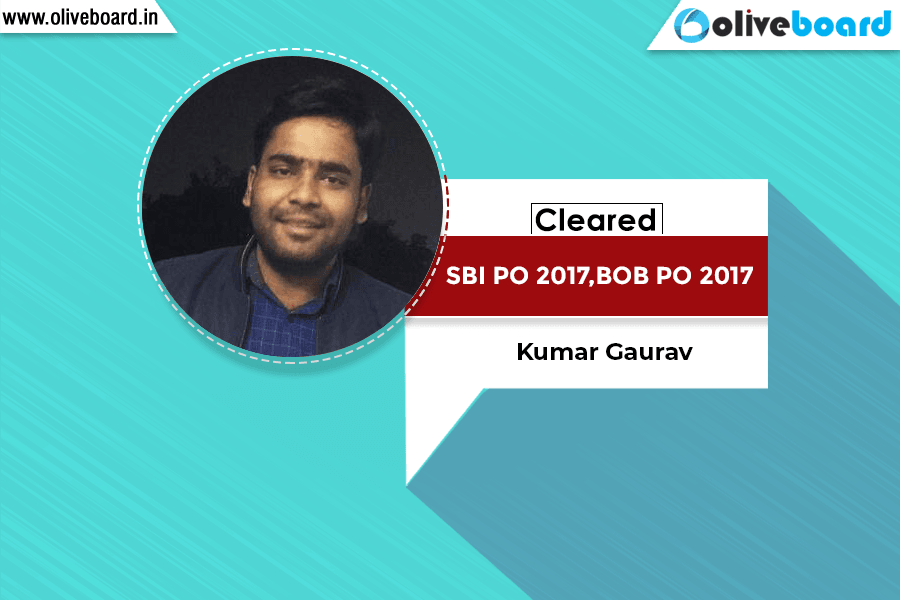 "Many of life's failures are people who did not realize how close they were to success when they gave up." But Gaurav always believed in himself and left no stone unturned to change his failures into success. Read the Success Story of Kumar Gaurav in his own words below.
Success Story of Kumar Gaurav – Details on his journey & strategy
Hello, this is Kumar Gaurav. I belong to Bhagalpur district of Bihar and did my engineering from Kalinga Institute of Industrial Technology Bhubaneswar. After passing out in 2016 I worked in Accenture as an Associate Software Engineer for about 10 months. I was always inclined to join the public sector in an executive role, preferably the Civil Services and so I started appearing for government examinations after graduation. I faced many failures on the way but never lost hope. Many a times even at the Interview stage I saw the face of the failure but I took all of them as a learning lesson and continued my journey. I believe even though I am working in a job that demands a lot of time, energy and patience I can still achieve what I have dreamt of.
How did Gaurav prepare for Aptitude, English, Logical reasoning, GK/GA, & Interview.
As far as Banking examinations are concerned I think it's a game of Speed as well as accuracy and therefore the only way to achieve success is to Practice and the right selection of questions. When I appeared for IBPS PO Mains 2016 I had failed only because I had attempted a lot of questions which I was unsure of.
The sources that I used for preparation were:
Aptitude:
Practice helps a lot here. I practiced questions from Oliveboard. Make sure you practice around 500 questions from each sub-topic in the syllabus. This will make you strong in all such topics. Practice more on topics which you find difficult. Number series and miscellaneous part  was difficult for me so I consulted videos on YouTube. You can check Oliveboard Cracker course for clearing your basics.
Reasoning:
Reasoning was a tough nut to crack. I always struggled with puzzles but kept practicing. Oliveboard mocks are a good source to prepare for puzzles of latest trend.
English:
English in bank exams is less traditional and it is more about usage in daily life. If you read editorials of newspapers like Indian Express or The Hindu I think it will help you in normal questions as well as RC. Also try to learn new words. You can refer the book named "Word Power Made Easy".
General Knowledge:
I consulted GKToday monthly booklets and Oliveboard GK tests as well as blogs. Remember GK is a scoring area and you should not miss out on this.
Few lines on how Oliveboard helped me:
I took Oliveboard mock test series for SBI mains and found it quite helpful. It was on similar lines of actual SBI exam. With innovative puzzle questions, good interface and a large pool of like minded candidates it is a good litmus test for preparation.
Tips to Aspirants:
I always believed in myself in spite of so many failures. So never lose hope and keep moving ahead in order to achieve your dreams.
I wish all the very best to all the aspirants."
Read more success stories.