Hi Friends,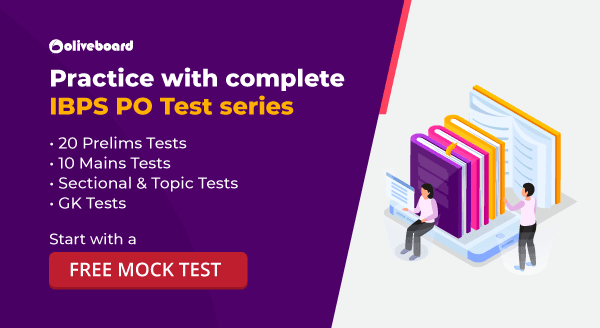 I am Shilpi Kanchan and I have been selected in IPPB as Assistant Manager.
In this blog I am sharing my interview experience of IPPB Scale-I. All the shortlisted candidates were asked to bring their CVs.  There were five members in the panel. Three of them were around 55 years old. One was around 35. There was a young lady in the panel as well.
Dressing:
Dressing plays an important role in an interview. It is the first thing which gets noticed. It helps a lot in creating a good impact on the contrary if worn in a wrong manner, it can create a bad impact as well. Girls can opt for light or sober coloured kurtis like I did. The idea is to look presentable and be comfortable at the same time.
The questions asked to me during the interview, along with my answers are as follows. However, before you continue reading, keep in mind that the questions I was asked were based on my field of graduation. Thus, it will vary from person to person. You are expected to have a good knowledge of your graduation subject.
You can take some tips on how to address these subject specific questions and other than that, be thorough with your CV.
Me: May I come in? (with a smile)
Sir 1: Yes, come in. I wished Good Afternoon to everyone. They reverted.
Sir 2: So what is the meaning of your name and do you think you justify it?
Me: Shilpi means sculptor and I am very creative so I believe that I completely justify my name.
Sir 1: Tell something about your course.

Me: It's a Hons course in English Literature in which we were taught about the literature of different countries. Broadly, we can divide literature into three types: Poetry, Prose and Drama. So I have read many pieces of British, American, Indian, Canadian, African and European Literature.
Sir 2: If there was no Shakespeare, who would be the Father of Drama?
Me: (I was a bit confused and said Chaucer which was wrong. Then Sir gave me a little hint and I caught it.) Christopher Marlow. He has written a very famous drama Dr Fautus in which the protagonist was a great scholar but because of his over ambitious nature he was damned. Sir 2 was satisfied.
(By this time, I had found that the head of the panel has done Masters in English Literature, that's why he had so much of knowledge about it.)
Sir 2: Can you draw similarity between Dr Faustus and any of Shakespeare's play?
Me: Sir, we can compare Dr Faustus with Macbeth as they both were over ambitious and were dragged by their passion to enjoy power. They both had to suffer because of these emotions.
Sir caught the word emotion and asked.
Sir 2: Who has talked about the overflow of emotions?
Me: William Wordsworth.
He praised me for quickness and asked about other poets for which my first name was TS Eliot. He again caught this word and asked me to tell one of his poem. I recited few lines of the poem The Love Song of J Alfred Prufrock.
Sir 2: What is the difference between Anagnorisis and Peripetia?
Me: Aristotle in Poetics has described both these terms. These terms are Greek in origin. Peripetia means reversal of fortune i.e. the person suddenly comes to know about an entire different situation from what he had expected. (I could not answer correctly about the second term. Sir explained it to me.)
Sir 2: What is Hamartia?
Me: Again, this word is defined by Aristotle which means a tragic flaw in the character of the protagonist which causes his downfall. Sir 2 asked other members to ask questions.
Sir 3: In your CV you have mentioned Content Creation as your hobby. What is this?
Me: Sir, I create Reasoning lessons for online teaching. He appreciated it.
Ma'am: Have you read Economics?
Me: No Ma'am. (Everyone started laughing. The head member said she knew only Literature.) Ma'am asked whether I have read Banking for which I said yes.
Ma'am: Differentiate between Current and Saving Accounts.
Me: Saving Accounts are good for salaried people to save money, while to facilitate day to day transactions, Current Account is good. It is ideal for business men, corporate houses and tradesmen. SB yields interest while no interest is there in Current Account.
Ma'am: What is Monetary Policy Committee?
Me: This policy is designed by Central Bank to manage the inflation and liquidity. This committee has six members- three officials from RBI and three externals from Government. The meeting takes place after every two months. Governor of RBI is its head.
Sir 3: You are so good at spoken English and your personality is well groomed. How will you manage if you are posted in any rural place?
Me: (I had to justify myself so I spoke in Hindi.) I am equally good at Hindi and since my native place is in Bundelkhand, I have been lived in the company of villagers. So I don't think I'll face any problem in that.
Sir 4: What is the purpose of IPPB?
Me: The basic function of IPPB is FINANCIAL INCLUSION. India Post has a very large network at the remotest corner of the country. It will help to disburse the banking facilities to everyone. Banks are not very much interested in opening branches in villages because it is highly probable that it would be a loss making affair, so here comes IPPB. Also these banks will make payments quite easy.
The panelists discussed to one another and said in unison that they were done. They asked me to go and wished me good luck. I thanked them with a smile on my face.
Overall the interview went quite well. I didn't lose my confidence and maintained calm throughout the process. I could not answer 1-2 questions but I maintained calm. As a result I was selected. Some tips from side would be
Interviewers basically test your confidence, personality, communication skills etc. so work on it.

Speak in front of mirror or make a group of friends; prepare with them.

Keep an eye on current affairs and banking news.

You are expected to have a decent knowledge of your graduation subject especially when you are a fresher.

If you are doing any job, a decent knowledge of your sector and industry will help.

Be utterly honest with the panel as they will come to know if you are bluffing.

Choose the language wisely. Talking in English won't help if you don't speak sense.
I hope that this blog will help you. .

  Oliveboard Live Courses & Mock Test Series