Books and Authors 2021
Books and Authors 2021: Books and Authors list of 2021 is an important topic in General Awareness for the various competitive examinations like SSC CGL, SSC CHSL, IBPS PO, SBI PO, IBPS Clerk, SBI Clerk, Railways and other government exams.
In this blog, we are discussing the list of all books and authors of 2021 which will prove to be beneficial for candidates preparing for the competitive exams in India.
Sneak Peek into the Books and Authors 2021 E-book
Here is a sneak peek into the contents of the e-book, for the complete e-book candidates can download using the link provided below.
December 2021
| | |
| --- | --- |
| Book Name | Author(s) |
| 'The Ambuja Story: How a Group of Ordinary Men Created an Extraordinary Company' | Narotam Sekhsaria |
| '1971: Charge of the Gorkhas and other stories' | Rachna Bisht Rawat |
| 'The Midway Battle: Modi's Roller-coaster Second Term' | Gautam Chintamani |
| 'Public Service Ethics- A Quest for Naitik Bharat' | Prabhat Kumar |
| 'At Home In The Universe' | Bala Krishna Madhur |
| 'Watershed: How We Destroyed India's Water And How We Can Save It' | Mriduala Ramesh |
| 'Raj Kapoor: The Master At Work' | Rahul Rawail |
| 'Pride, Prejudice, and Punditry' | Dr. Shashi Tharoor |
| Rewinding of First 25 years of Ministry of Electronics and Information Technology | S S Oberoi |
| How Yogi Aditynath Changed UP Waala Bhaiya' abuse to a Badge of Honour | Shantanu Gupta |
| 'India's Ancient Legacy of Wellness' | Dr. Rekha Chaudhari |
| 'The Turnover Wizard – Saviour Of Thousands' | Arup Roy Choudhury |
| 'Dr. V L Dutt: Glimpses of a Pioneer's Life Journey' | Dr. V L Indira Dutt |
November 2021
| | |
| --- | --- |
| Book Name | Author(s) |
| 'AIIMS Mein Ek Jang Ladte Hue' | Ramesh Pokhriyal 'Nishank' |
| 'The story of first civilization: From Mesopotamia to the Aztecs' | Subhadra Sen Gupta |
| 'The Sage with two horns: Unusual tales from mythology' | Sudha Murty |
| 'Not just cricket: A Reporters Journey' | Pradeep Magazine |
| The Cinema of Satyajit Ray | Bhaskar Chattopadhyay |
| 'MODERN INDIA: For Civil Services and Other Competitive Examinations' | Poonam Dalal Dahiya |
| 'Finding A Straight Line Between Twists and Turns – An Imperfect, Yet Honest Reflections on the Indian Tax Landscape' | Aseem Chawla |
| 'Sunrise over Ayodhya – Nationhood in our Times' | Salman Khurshid |
| 'Nehru: The Debates that Defined India' | Tripurdaman Singh and Adeel Hussain |
| 'Unshackling India: Hard Truths and Clear Choices for Economic Revival' | Ajay Chhibber and Salman Anees Soz |
| 'Force in statecraft' | Dr. Ajay Kumar (Defence Secretary) |
| 'Lal Salaam: A Novel' | Smriti Zubin Irani |
| 'Srimadramayanam' | Sasikiranacharya |
| 'India vs the UK: The Story of an Unprecedented Diplomatic Win' | Syed Akbaruddin |
| 'Cooking to Save your Life' | Abhijit Banerjee |
| 'Resolved: Uniting Nations in a Divided World' | Secretary-General Ban Ki-moon |
| 'Conversations: India's Leading Art Historian Engages with 101 themes, and More' | Brijinder Nath Goswamy |
| 'Contested Lands: India, China, and the Boundary Dispute' | Maroof Raza (Former Army Officer) |
| 'Bangladesh Liberation@50 Years: Bijoy' with Synergy: India-Pakistan War 1971' | General MM Naravane |
| 'Indian Innings: The Journey of Indian Cricket from 1947' | Ayaz Memon |
| 'Democracy, Politics and Governance' | Dr. A Surya Prakash |
How to Download Books and Authors 2021 Free E-book?
Step 1: Click on the download link. You will be redirected to Oliveboard's FREE E-Books Page.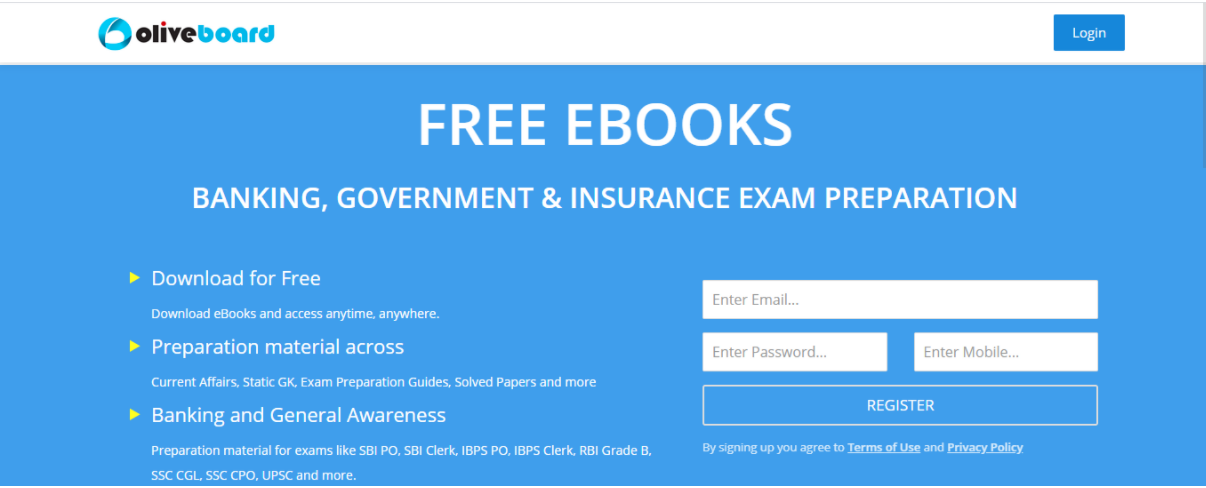 Step 2: Create a free Oliveboard account or login using your existing Oliveboard account details
Step 3: Download the book by clicking on the link presented on the page.
DOWNLOAD THE OLIVEBOARD APP FOR ON-THE-GO EXAM PREPARATION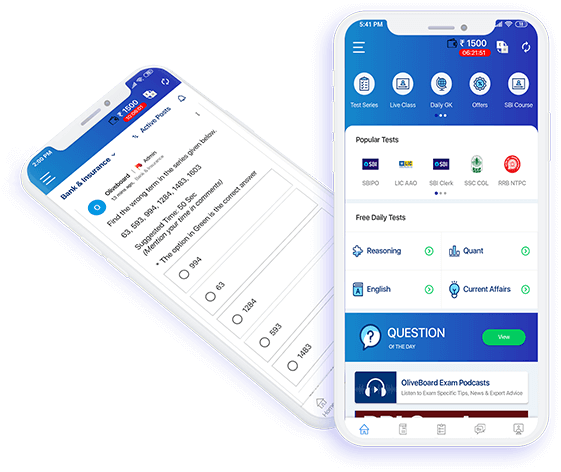 Video Lessons, Textual Lessons & Notes
Topic Tests covering all topics with detailed solutions
Sectional Tests for QA, DI, EL, LR
All India Mock Tests for performance analysis and all India percentile
General Knowledge (GK) Tests
Free videos, free mock tests and free GK tests to evaluate course content before signing up!

Conclusion
Books and Authors is an important topic in the general awareness sections of any competitive exam like SSC CGL, SSC CHSL as well as other government exams. Candidates must have an idea about the books and authors as these questions are often asked in competitive exams.
  Oliveboard Live Courses & Mock Test Series