CAIIB 2022 Revision Plan: The IIBF is conducting the CAIIB 2022 examination on the 27th of November and the 4th & 10th of December 2022. With just a few days to go, we present here some last-minute revision tips to use so that your CAIIB preparation is complete.
CAIIB 2022 Revision Plan: Exam Pattern
| | |
| --- | --- |
| Number Of Subjects | 3 |
| Number Of Questions | 100 Per Subject |
| Marks | 100 Per Subject |
| Time Duration | 2 Hours Per Subject |
CAIIB 2022 Revision Plan
Advanced Bank Management: Paper 1
Advanced Bank Management will be held on the 27th of November 2022. Here is a four day plan to get your last minute revision done.
| | | |
| --- | --- | --- |
| Day | Slot 1 | Slot 2 |
| 1 | Mock Test 1 + Analysis of Mock Test 1 | Paper 1 Module A |
| 2 | Mock Test 2 + Analysis of Mock Test 2 | Paper 1 Module B |
| 3 | Mock Test 3+ Analysis of Mock Test 3 | Paper 1 Module C |
| 4 | Paper 1 Module D + Revision | Rest |
Bank Financial Management: Paper 2
Bank Financial Management will be held on the 4th of November 2022. Here is a six day plan to get your last minute revision done.
Elective Papers
Bank Financial Management will be held on the 4th of November 2022. Here is a six day plan to get your last minute revision done.
| | | |
| --- | --- | --- |
| Day | Slot 1 | Slot 2 |
| 1 | Mock Test 1 + Analysis of Mock Test 1 | Paper 3 Module A |
| 2 | Mock Test 2 + Analysis of Mock Test 2 | Paper 3 Module B |
| 3 | Mock Test 3+ Analysis of Mock Test 3 | Paper 3 Module C |
| 4 | Mock Test 4+ Analysis of Mock Test 4 | Paper 3 Module D |
| 5 | Mock Test 5+ Analysis of Mock Test 5 | Revision/Paper 3 Module E |
| 6 | Mock Test 6+ Analysis of Mock Test 6 | Rest |
CAIIB Revision Plan: Syllabus
Paper 1- Advanced Bank Management
Economic Analysis: Module A
The fundamentals of Economics: Scarcity and Efficiency – Microeconomics & Macroeconomics in brief – Types of economies – Market, Command and Mixed Economies – Macroeconomics: Business cycles – Money and banking – Unemployment & inflation – Interest rate determination and various types of interest rates,
Indian Economy (a) Overview of the Indian economy including recent reforms (b) Interaction between fiscal, monetary & exchange rate policies in India – Financial Markets (i) Money Market (ii) Capital Market (iii) Foreign Exchange Market – globalization and its impact – Challenges ahead – Banking & Finance – current issues
Business Management: Module B
Concept of Time Value of Money – Net Present Value – Discounted Cash Flow – Sampling methods – presentation of data – analysis and interpretation of sample data – hypothesis testing – Time series analysis – mean/ standard deviation – correlation – Regression – covariance and volatility – Probability distribution
Confidence interval analysis – estimating parameters of distribution – Bond valuation – duration – modified duration.
Linear programming – decision making-simulation – Statistical analysis using spreadsheets.Features of Spreadsheet – Macros, pivot table, statistical and mathematical formulae
Human Resource Management in Bank: Module C
Fundamentals of HRM, development of HRM in India, Relationship between HRM and HRD, Structure and functions of HRD, Role of HR professional, Human implications of organizations; training and development, attitude and soft skills development, role and impact of training, career path planning and counselling, employee behaviour, theories of motivation and their practical implications, role concepts and analysis, self-development.,
Performance Management and appraisal systems; Reward/ punishment and compensation systems., HRM and Information Technology, information and data management, knowledge management
Credit Management: Module D
Principles of Credit Management Credit Appraisal Analyzing Financial Performance – Relationship between items in Balance Sheet and Profit and Loss Account. Trend Analysis, Comparative Statement – Common Size Statement, Preparation of projected Financial Statements. – Ratio analysis – Interpretation and analysis of different Ratios, Limitation of the use of ratios. Statement of Sources and Applications of Funds.Structuring a Credit Proposal – Working Capital Concept and Management Appraisal techniques for different constituents – trade cycle – credit rating
–
Technical and economic feasibility studies – Credit Rating – Rating Methodology – Objectives and benefits of rating – Term Lending – Debt Service Coverage Ratio – Cash Flow Analysis – Cash Budget – Bill Finance – Deferred Payment Guarantee – Credit Scoring – Credit Delivery System – Documentation – Post sanction supervision, Control and monitoring of credit – Consortium finance, Multiple banking, Syndication of loans. Infrastructure financing.Dealing with credit defaults, Stressed assets, Corporate Debt restructuring, SARFAESI, NPAs, recovery options, write-off. Disclosure of the list of defaulters: objectives and procedure. Appraisal methodology for different types of clients/ products.
CAIIB Syllabus For Compulsory Paper 2- Bank Financial Management
Module A: International Banking
Forex Business; factors determining exchange rates, Direct and indirect quotations, spot/ forward rates, premium and discount, cross rates.Basics of forex derivatives; forward exchange rate contracts, Options, Swaps. Correspondent banking, NRI accounts.
–
Documentary letters of Credit – UCPDC 600, various facilities to exporters and importers. Risks in foreign trade, the role of ECGC, types of insurance and guarantee covers or ECGC. Role of Exim Bank – Role of RBI and exchange control – regulations in India, Role and rules of FEDAI – Role of FEMA and its rules
Module B: Risk Management
Risk-Concept – Risk in Banks – Risk Management Framework – Organizational Structure – Risk Identification – Risk Measurement/ – Sensitivity – Basis Point Value (BPV) – Duration – Downside Potential – Value at Risk, Back Testing – Stress Testing – Risk Monitoring andControl – Risk Reporting – Market Risk identification, Measurement and management/ credit risk – rating methodology,
–
Risk weights, eligible collateral for mitigation, guarantees; credit ratings, transition matrices, default probabilities, Credit risk spreads, risk migration and credit Metrics, Counterparty risk. Credit exposures, recovery rates, risk mitigation techniques, -Operational and Integrated Risk Management – Risk management and capital Management – Basel Norms – Current guidelines on risk management
Module C: Treasury Management
Concepts and function; instruments in the treasury market, development of new financial products, control and supervision of treasury management, linkage of domestic operations with foreign operations.Interest rate risk, interest rate futures, Mix/ Pricing of Assets,
–
Liabilities – On-Balance Sheet Investment and Funding Strategies – Stock options, debt instruments, bond portfolio strategy, risk control and hedging instruments. Investments – Treasury bills, money market instruments such as CDs, CPs, IBPs Securitization and Forfaiting; refinance and rediscounting facilities. Derivatives – Credit Default Swaps/ Options.
Module D: Balance Sheet Management
Prudential norms – Capital Adequacy. Implementation of 'Basel Norm's guidelines: RBI guidelines. Banks Balance Sheet – Components of assets/ Liabilities/ ALM Implementation – Gap Analysis – Mechanics, Assumptions, and Limitations – Illustrations of Actual Gap Reports – The Relationship Between Gap and Income Statement – FundingLiquidity
–
Trading/ Managing Liquidity – Contingency Funding – Business Strategies: Profit and profitability analysis, Asset Classification – provisioning – effect of NPA on profitability, Shareholder value maximization & EVA- profit planning measures to improve profitability. Disclosure guidelines
Elective Papers
The candidate can choose any one of these 11 subject options as their Elective Paper.
1: Central Banking
Module A: Rationale & Functions of Central Bank
Module B: Central Banking in India
Module C: Monetary Policy and Credit Policy
Module D: Supervision and Financial Stability
2: International Banking
Module A: International Banking and Finance
Module B: Foreign Exchange Business
Module C: International Trade
Module : Derivatives
3: Rural Banking
Module A: Rural India
Module B: Financial Rural Development
Module C: Priority Sector Financing and Government Initiatives
Module D: Problems and Prospects in Rural Banking
4: Financial Advicing
Module A: Introduction To Financial Advising
Module B: Financial Planning
Module C: Financial Investment Products 
Module D: Taxation
5: Corporate Banking
Module A: Corporate Banking & Finance
Module B: Investment Banking
Module C: Project & Infrastructure Finance
6: Retail Banking
Module A: Introduction
Module B: Retail Products
Module C: Marketing/ Selling Of Products, Mis/Accounting
Module D: Other Issues Related To Retail Banking
7: Co-Operative Banking
Module A: Principles & Laws Of Co-Operative Banking And Rule Related To Co-Op Banks
Module B: Co-Operative Banking Operations
Module C: Technology And Risk Management
8: Human Resources Management 
Module A: Human Resource Management
Module B: Building An HR Strategy
Module C: Motivation, Training And Skill Development
Module D: Personnel Management And Industrial Relations
9: Information Technology
Module A: Introduction To Information Technology
Module B: Systems & Designs
Module C: Applications In Banking
Module D: Security, Controls And Guidelines
10: Treasury Management
Module A: Overview Of Treasury Management
Module B: Treasury Operations
Module C: Treasury And International Banking
Module D: Risk Management
11: Risk Management
Module A: Introduction Of Risk Management
Module B: Credit Risk Management
Module C: Operational Risks
Module D: Market Risk
Module E: Risk Organization and Policy
CAIIB 2022 Revision Plan: Conclusion
With the exam just days away, we hope you are satisfactorily wrapping up your revision. This CAIIB 2022 Revision Plan should help in streamlining in case you are unsure of how to proceed at any time. These last few days should be devoted to mock tests and revising any topics you find difficult. Make sure not to learn anything new, or you may confuse yourself. Be calm, don't panic and best of luck!
CAIIB 2022 Revision Plan: Frequently Asked Questions
In what ways is the CAIIB Job Profile better than its non-certified counterparts?
CAIIB's Job Profile has many perks and benefits. Certified bankers have better chances of internal promotions and posting to more lucrative and prestigious departments because they now have advanced knowledge about banking and finance.
How many increments are there in the salary of a bank clerk after clearing the CAIIB Exam?
There is a provision of two increments in the salary of a bank clerk, post-CAIIB Exam.
Who can take a CAIIB Exam?
Any JAIIB-qualified member of the institute can take CAIIB Exam.
What does salary increment mean in the case of a clerk?
For a clerical employee, the pay band is: 11765-655/ 3-13730-815/ 3-16175-980/ 4-20095. In a pay band, you need to understand that the initial basic pay is around Rs. 11765/-with an annual increment of 655 till the basic pay reaches 13730/- with an annual increment of 815 till it reaches 16175 and so on.
But after CAIIB, the pay structure of a bank clerk will be 11765 plus 655* 3 (increments)= 13730/- basic pay within 6 months.
DOWNLOAD THE OLIVEBOARD APP FOR ON-THE-GO EXAM PREPARATION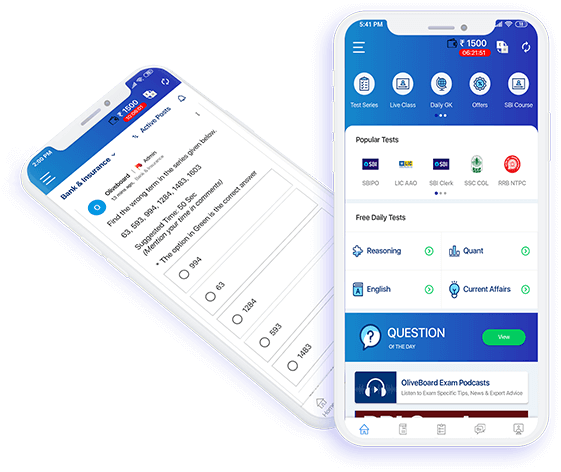 Video Lessons, Textual Lessons & Notes
Topic Tests covering all topics with detailed solutions
Sectional Tests for QA, DI, EL, LR
All India Mock Tests for performance analysis and all India percentile
General Knowledge (GK) Tests
Free videos, free mock tests, and free GK tests to evaluate course content before signing up!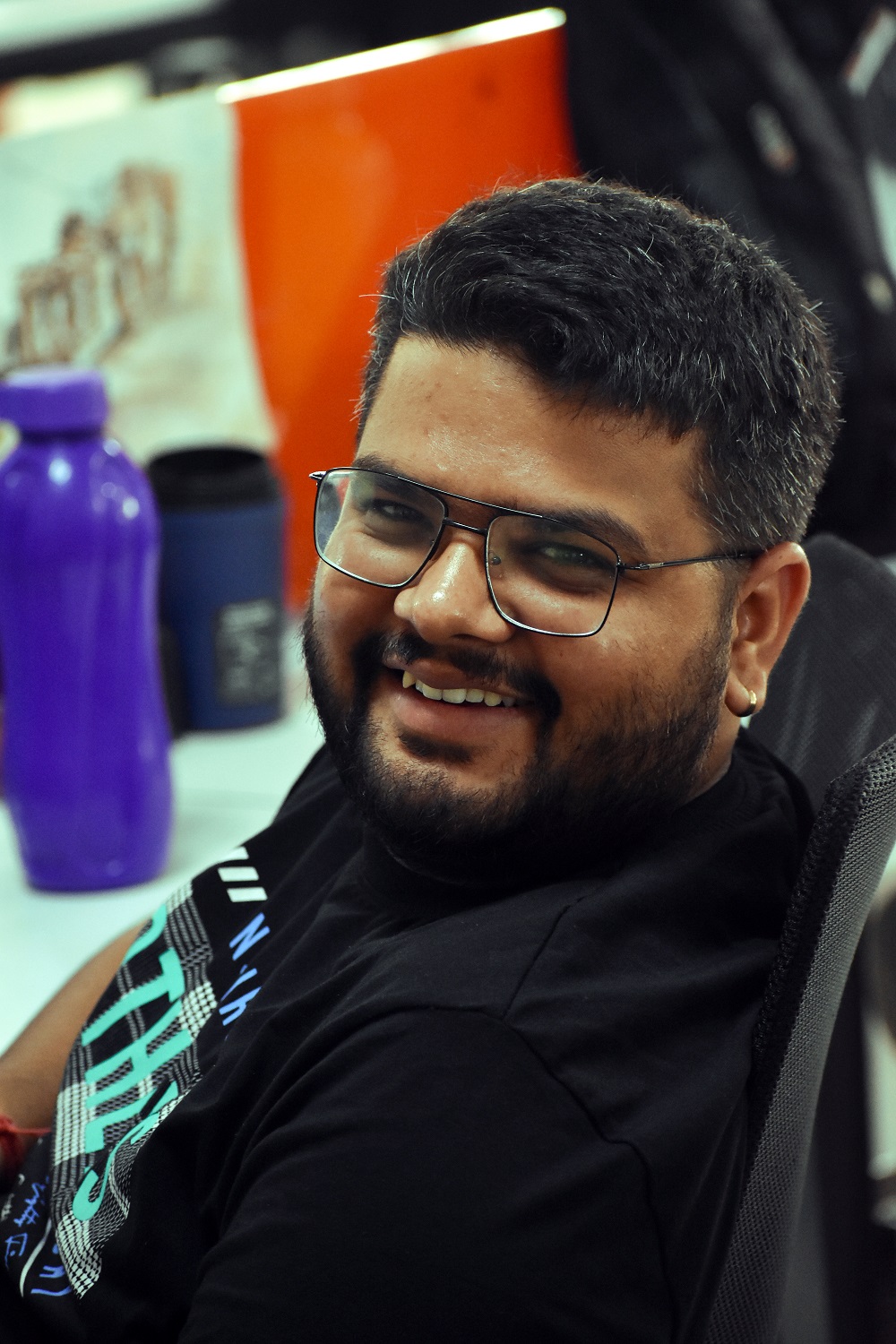 Dikshant (DJ) is an engineer turned banker. He has cleared many competitive exams before his current placement. Being an officer in the bank, DJ is super busy but makes sure that he always finds time for writing informative & exam-oriented content to help students in cracking competitive exams such as SBI, IBPS, SSC, JAIIB/ CAIIB and many more.