Do's and Don'ts for UGC NET 2022: UGC NET Notification for the December – 2021 & June – 2022 (merged cycles) was released on 30th April 2022. Apply for the exam using this link till 30th May 2022. The exam is tentatively scheduled to be held in the second week of June. With just a few weeks left for the exam, we have compiled some important Do's and Don'ts for UGC NET 2022.
Do's and Don'ts for UGC NET 2022
Read about some important Do's and Don'ts for UGC NET 2022 below :
Do's:
Take multiple UGC NET 2022 Mock Tests: Use this time to take as many UGC NET 2022 Mock Tests as you can. Taking Mock tests will not only help you identify your weak areas and determine your speed and accuracy but will also familiarize and prepare you for the online exam environment.
Analyze your UGC NET 2022 Mock Test Performance: After taking each UGC NET 2022 Mock test, analyze your performance. This will help you identify the topics you're weak at in UGC NET 2022 Exam syllabus. Practice an adequate number of questions under these topics to improve on them. If you're still unable to master these topics, brush up on the concepts and refer to previous year's UGC NET 2022 solved question papers to understand the solving process.
Time yourself: It's a good idea to time yourself while practicing the UGC NET 2022 Exam questions. This will help you increase your speed and solve problems quickly.
Practice: It goes without saying that practice makes perfect. So practice adequately and practice regularly. Practicing a lot before your UGC NET 2022 Exam gives you an instant connection with the questions during the exam and makes you habitual to sitting for long hours during the exam.
Focus on accuracy: It is important to solve questions quickly but it is more important to solve them accurately. Even though UGC NET 2022 Exam has no negative marking, you need to be accurate to make sure you clear the cutoff.
Read: Brush up on all the concepts. Read and reread the concepts and gain sufficient knowledge on these topics.
Revise: Maintain a practice workbook to note down important concepts, shortcuts, and formulas for UGC NET 2022. This will come in handy during your UGC NET 2022 Revision.
Rest: Be well-rested before your UGC NET 2022. Get sufficient sleep and eat well. Meet your friends or spend time with your family to be completely relaxed and calm yourself down one day before UGC NET 2022.
Reach the exam center on time to avoid last-minute stress to avoid disturbing your concentration and lowering your confidence.
Don'ts:
Avoid new concepts or shortcuts: Do not try to learn new concepts or shortcuts right before UGC NET 2022 as there are high chances of you forgetting them. Do not waste your time learning new shortcuts as you may not know the conditions under which you can use that shortcut during the exam. Just practice and revise the UGC NET 2022 concepts you have been preparing for the last few months.
Attempt as many questions as possible: UGC NET 2022 does not have negative marking. Make some educated guesses which can fetch you more marks and help you clear the cutoff.
Don't strain yourself: Don't panic or strain yourself before your UGC NET 2022. Straining yourself may lead to issues that can drain you out during the exam. Keep calm and be well-rested. If you think you've not prepared enough, do not be disheartened. Keep an open mind as there are a lot of other exams and opportunities coming your way.
DOWNLOAD THE OLIVEBOARD APP FOR ON-THE-GO EXAM PREPARATION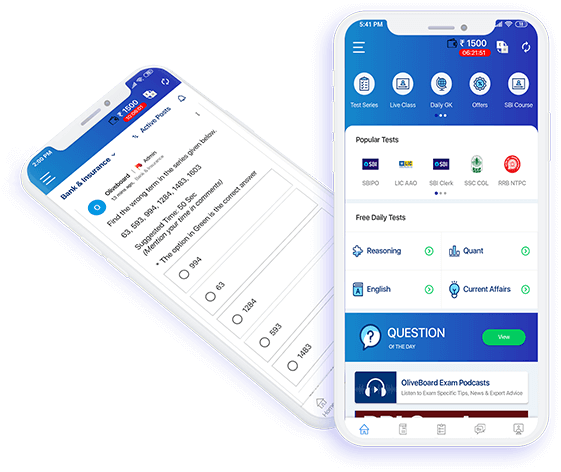 Video Lessons, Textual Lessons & Notes
Topic Tests covering all topics with detailed solutions
Sectional Tests for QA, DI, EL, LR
All India Mock Tests for performance analysis and all India percentile
General Knowledge (GK) Tests
Free videos, free mock tests and free GK tests to evaluate course content before signing up!

We hope you found these instructions useful. Wishing you all the best for your exam.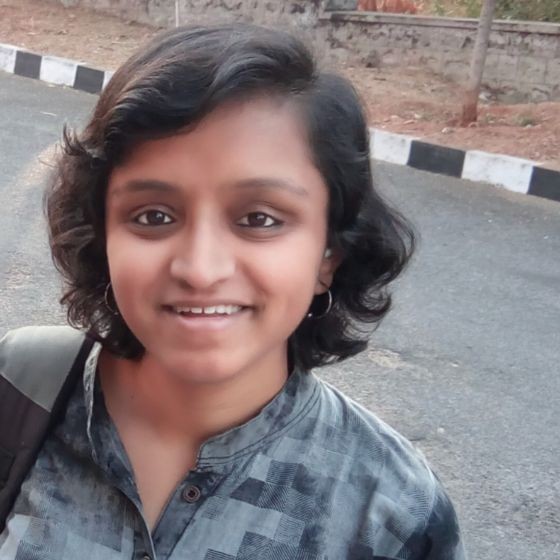 I have been creating exam related content for 3 years now. Having appeared for UPSC, SSC, Railway and Banking Exams myself, I understand and create relevant content, important from exams point of view. I am currently creating content for SSC, Railway, J&K and Law entrance exams. During my free time, I love bingewatching shows or read novels.