Static GK is a significant component of the general awareness element of many Tamil Nadu government examinations. Not only will knowing about the History of Tamil Nadu help you answer general awareness questions, but it will also broaden your understanding of the state. This can be useful in group talks and interviews as well. To help you revise this topic quickly and thoroughly, we have come up with a blog on '' History of Tamil Nadu for TNPSC ''.
History of Tamil Nadu for TNPSC | Download link
Click on the link below to download the Free PDF
How to Download Free E-book PDF?
Click on the given download link. You will be taken to Oliveboard's FREE Ebooks Page. Alternately, you can download the Oliveboard Android App to access these on your smartphone.
Register/Login on to the Free E-Books Page of Oliveboard (It is 100% free, You just enter your valid email id and a password to be able to download the PDF).
Once logged in you'll see the message "Please click here to download the Free Ebook". Click on the message to download that particular ebook.
History of Tamil Nadu for TNPSC | Sneak Peek
Age
Time period
Features
Paleolithic age
6000 – 3000BC
Important sites: Attirampakkam, Tirunelveli, Pillayarpatti,
Neolithic age
Around 2500 BC
Important sites: Hingleput, Salem, North Arcot, Madurai, Tirunelveli, Villupuram, and Dharmapuri
Iron age
1800 – 200 BC
Blackware is peculiar to burial sites in Tamil Nadu.

Evidence of urn burial system in Adichanallur (present Thoothukudi district).

Other important sites: Paiyampalli, Appukkalu, and other places in North Arcot, Dharmapuri, and Coimbatore districts
Sangam age
300 BC- 300 CE
This period saw the rule by Cheras, Cholas, and Pandyas.

The Sangam literature includes Tolkappiyam, Ettutogai, Pattuppattu, Pathinenkilkanakku, and two epics named – Silappathikaram and Manimegalai.

Three Sangams (Academy of Tamil Poets) were held in ancient Muchchangam (South India).

The First Sangam is said to have taken place at Madurai, with gods and legendary sages in attendance. This Sangam's literary work is unavailable.

Only Tolkappiyam text is available from the Second Sangam, which was held in Kapadapuram.

Madurai also hosted the Third Sangam. A few of these Tamil literary works have survived and can be used to recreate the Sangam period's history.
Age of Empires
Cheras
200 BC – 300 CE
Capital – Vanji

Emblem – bow and arrow

Important seaports – Tondi and Musiri

Prominent ruler: Senguttuvan (2nd century CE). He introduced the Pattini cult or the worship of Kannagi.

Other famous rulers – Perum Sorru, Udhiyan Cheralathan, Imayavaramban Nedum Cheralathan, and Cheran Senguttuvan
Pallavas
275 – 897 CE
Reigns over southern parts of the Telugu Region and northern parts of the Tamil region

Pallava Simhavishnu overthrows the Kalabhras in Tondaimandalam

Capital – Kancheepuram

Important rulers – Mahendravarman I (600–630 CE) and Narasimhavarman I (630–668 CE)

The Pallavas were instrumental in the transition from rock-cut architecture to stone temples
Pandyas
590 – 920 CE
and
1216 – 1345 CE
Ruled the Southern region of modern-day Tamil Nadu

Capital – Madurai

Earliest kings – Nediyon, Palyagasalai Mudukudumi Peruvaludhi and Mudathirumaran.

Maduraikkanji written by Mangudi Maruthanar describes the socio-economic condition of the Pandya country
Cholas
300 BC – 1279 CE
Reigned over the modern Tiruchi district to southern Andhra Pradesh

Capital – First located at Uraiyur and then shifted to Puhar

Emblem – Tiger

Famous king – Karikala

Pattinappalai written by Kadiyalur Uruttirangannanar depicts his life as well as military achievements (Battle of Venni, Battle of Vahaipparandalai)

Rajendra Chola III – Last ruler of the Chola dynasty
Delhi Sultanate
1335–1378
In the short span of 43 years, the Sultanate had 8 different rulers

Established when Jalaluddin Ahsan Khan declared his independence from the Delhi Sultanate

Muslim Moroccon explorer Ibn Batuta visited during Ghiyas-ud-Din Muhammad Damghani's rule

Last ruler – Ala-ud-Din Sikandar Shah
Download the Free e-Book on the History of Tamil Nadu for TNPSC. For more support and guidance download the Oliveboard app!
Also Check: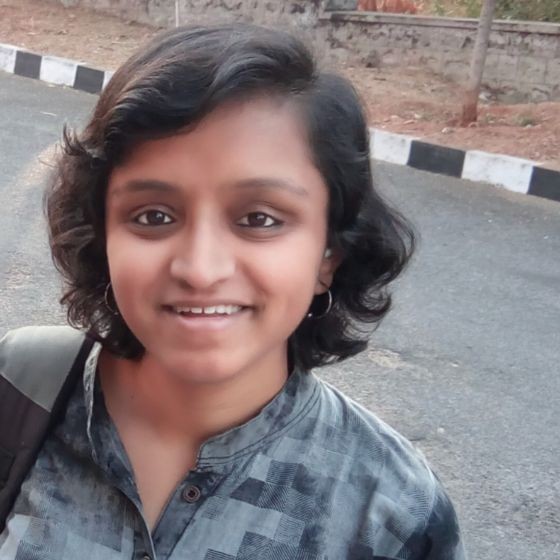 I have been creating exam related content for 3 years now. Having appeared for UPSC, SSC, Railway and Banking Exams myself, I understand and create relevant content, important from exams point of view. I am currently creating content for SSC, Railway, J&K and Law entrance exams. During my free time, I love bingewatching shows or read novels.