How to Increase Speed and Accuracy in Competitive Exams? Many students wonder How to Increase Speed and Accuracy in Mock Tests? Increasing speed or accuracy isn't something you can do in a day. Practice and revision of the studied topics are required for speed and accuracy. Making a habit of tempting daily mocks and online examinations is one method to enhance speed and efficiency. There are a number of alternative methods to improve speed and accuracy. We've come up with some techniques for you to boost your exam performance in order to help you score higher.
Build a strong foundation
To begin, you must master the fundamentals of all major areas.
Your understanding of fundamental principles will help you establish a solid foundation.
Make it a habit to study and revise the fundamental principles until you've mastered them.
"How can I understand I've learned the basics?" must be a single query buzzing in the aspirant's thoughts.
When you begin analyzing or creating a ladder of answer finding process in your mind solely by looking at the questions, you will have the answers to those questions.
Work on your weaknesses
To improve your score, you must improve your weak spots.
To do so, you must first identify the topics or areas in which you are lacking.
Students frequently believe that practising strong areas will improve their grades, but what about the loose ends?
You'll also need to consume fuel to polish your weak spots.
You should focus more on the weak areas than the strong ones.
The more you work on your weak areas, the better your chances of performing well on the test will be. This will also improve speed and accuracy.
DOWNLOAD THE OLIVEBOARD APP FOR ON-THE-GO EXAM PREPARATION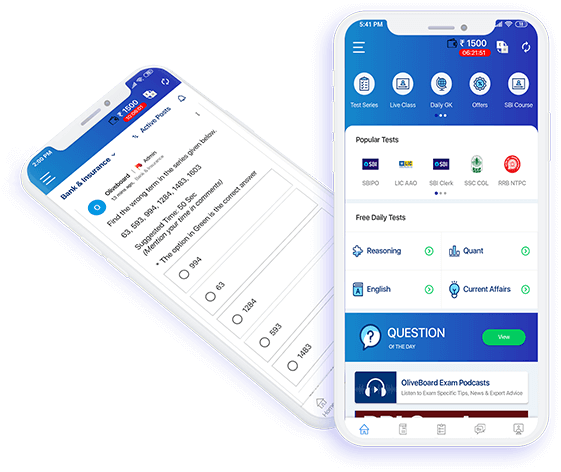 Video Lessons, Textual Lessons & Notes
Topic Tests covering all topics with detailed solutions
Sectional Tests for QA, DI, EL, LR
All India Mock Tests for performance analysis and all India percentile
General Knowledge (GK) Tests
Free videos, free mock tests, and free GK tests to evaluate course content before signing up!
Time Management
Students must comprehend the significance of managing time.
If you know how to solve all of the questions but are unable to manage them within the time constraints, your knowledge is useless.
You must develop the habit of answering the most questions in the shortest amount of time possible.
Aim to answer the questions correctly and quickly. Even a modest practise session of 8-10 questions should have a time limit.
Attempt mock tests to know your preparation level
Practicing mock tests will help you become more efficient.
When taking the fake test, do not devote all of your time to a single question.
After you've completed the test, look at the detailed solution. When you solve a question using the long way, you may discover that when you study the solutions, you can solve the question using a shortened method.
Practice tests can undoubtedly aid you in improving your speed and accuracy over time.
Exam-like environment at home
Every minute counts during an exam.
When practising the questions, make it a habit to use a stopwatch.
This will make it easier for you to keep track of time.
You'll be able to assess the entire scenario, such as which questions take the most time, for which you need to enhance your speed, and what quick tactics you should master.
In the current banking test setting, the amount of time allotted to each part has already been determined.
All you have to do now is try to solve the questions before the time runs out.
Consider what you'd do if you only had 5 minutes to answer the questions you'd left unanswered.
This strategy will help you be more efficient and improve speed and accuracy .
To improve your speed and accuracy, use all of the techniques listed above. Always keep in mind that speed and precision go hand in hand.
More Speed, Less Accuracy: You will get less scores in this instance. As a result, honing your weakest areas is necessary to increase accuracy.
Less Speed, More Accuracy: Students should concentrate on short feats here. Also, in order to get good grades, complete all of the questions within a certain time range.
Less Speed, Less Accuracy: In this instance, both speed and accuracy must be improved. Work on the aforementioned elements; else, getting good grades will be tough.
More Speed, More Accuracy: All of the students strive to fit into this case with greater speed and accuracy. Students just need to put in more practise time in order to earn a high score and pass the cutoff with a strong marginal number.
Check which of the following scenarios you fall into and improve your performance appropriately. We'll wrap off this essay by discussing ways to increase speed and accuracy in forthcoming banking tests. To get an advantage over other candidates, follow the principles listed above.

Oliveboard is a learning & practice platform for premier entrance exams. We have helped over 1 crore users since 2012 with their Bank, SSC, Railways, Insurance, Teaching and other competitive Exams preparation.