Preparation Tips by IBPS Exam Toppers
The IBPS 2017 exam season is upon us and we know that many of you must have started preparing for these exams. To help you prepare better and achieve the success you desire, in this post we bring to you some exam preparation tips from previous years' IBPS exams toppers as shared by them.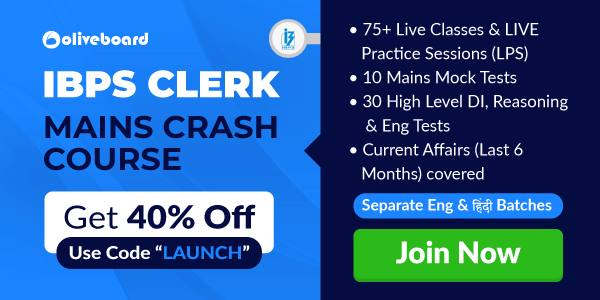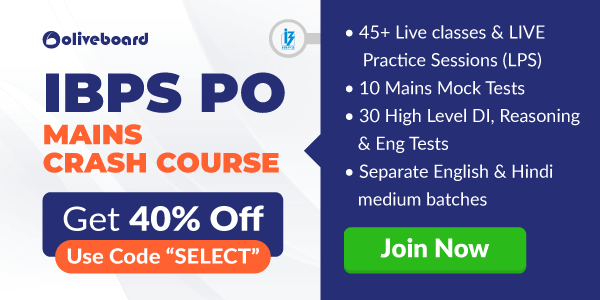 This would be extremely helpful for you as it would enable you check your preparation and see what you're doing right and what you can do better. So without much ado, here are the tips:-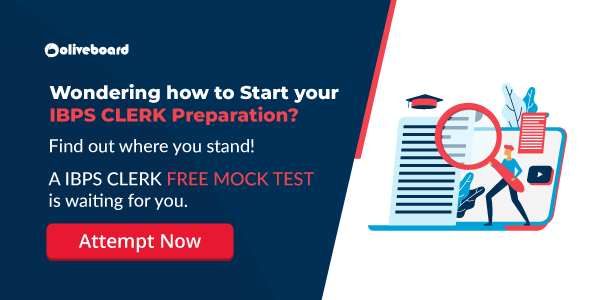 Kickstart Your IBPS 2017 Preparation NOW!
Math can be the most calculative and time taking section of the exam. We need to be really quick with our calculations. I suggest learning two systems – (Trachtenberg System of mathematics and Vedic Maths). Your success in achieving quick and correct answers will be decided by how much part of the calculation you can do in your mind. If you are going to put every calculation on the paper, it'll increase the time taken by manifold. Practice calculating in your mind to the maximum extent possible.
I believe solving puzzles are the best way to practice reasoning questions as it's fun. But also, one should practice textbook questions as we need to take care of Exam Context.
Focus more on Verbal Reasoning as we can see a large number of questions these days from that portion.
                                                                                                                            – Neeraj Agrawal, Cleared IBPS PO 2016
Be prepared for the worst. The level that Oliveboard mocks provide,  prepares you even for the worst. After giving their mocks, I used to think that I could not even come near the cutoff in the actual exam. But only after being prepared for the worst, I could clear the exams with flying colours.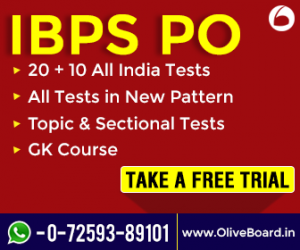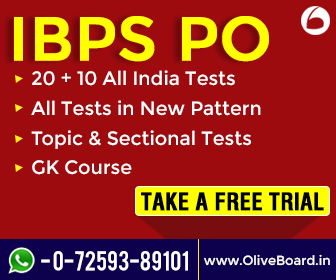 My strategy for this section was to practice as much as I could. Because even after solving 100's of puzzles, one might not crack it in the paper, but that extra bit of practice in this section really helps speed up the thought process. Exam patterns are changing drastically. So, going online and searching for uestions of different types would definitely help you score better.
Anyone preparing for the verbal / English section must start with basics, and the book I studied was Wren and Martin. It really helped me a lot. I also made sure there was a daily addition of at least 10 words to my vocabulary so that till the exam came, I had a huge number of words in my vocabulary. And daily reading (anything) would help in solving reading comprehensions. In my opinion it's pretty much the most effective way of preparing for RCs.
– Chirag Gera, Cleared IBPS PO 2016 & IBPS Clerk 2016
Have faith in yourself, try to work on your weakest section and improve in that section, never get scared of a particular section because in most of the exams now days you need to clear all the sections not the total overall score.
– Md. Intshamuddin, Cleared IBPS RRB PO 2016
Develop habit of reading more because that will help you in comprehension, para jumbles or any other new question that the IBPS decides to throw your way. For vocabulary and reading comprehension you must try to learn 10  new words daily. (Use picture-attaching-technique, so that you can retain that word for a longer time.)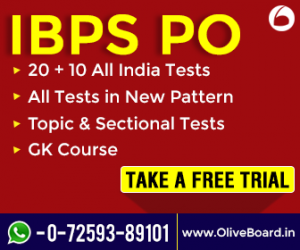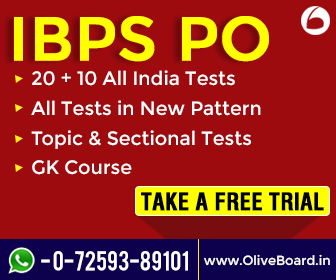 Allot the quantity of work along with quality of work to be achieved in a single day. Gradually keep increasing the work and in some time studying for more hours will not be a scary thing, as the motivation will come from inside.
– Ashutosh Sharma, Cleared IBPS PO 2016
All The Best!!!
  Oliveboard Live Courses & Mock Test Series