IBPS English Preparation Guide
The IBPS (Institute of Banking Personnel Selection) conducts a written test every year to recruit candidates for job profiles such as : Probationary Officer and Clerk in the top banks public sector banks of India. The IBPS exams are one of the most popular exams of the country.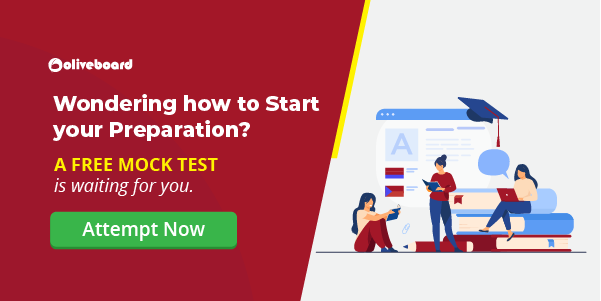 Click here to know about the IBPS PO 2017 notification. 
With a little over a month to go for the IBPS PO 2017 exam, it's time for all aspirants to take their preparation to the next level. In this article we will help you do just that.
Here, we would be providing you with the preparation guide for the English Language section of the IBPS PO Prelims 2017. We have also covered, the reasoning and quantitative ability sections in our previous posts.
The English language section is the one that is a cause of worry for most of the aspirants. However, if one understands the basics then he / she can easily clear the cut-offs for this section.
We suggest you download it as a PDF to use it as a handy guide during your preparation.
Let's first take a look at the various question types asked in the English section and the number of questions that can be expected of each type in the IBPS PO 2017 exam.
IBPS PO 2017 Preliminary Exam : English Language Section ( Question Types )
| | |
| --- | --- |
| Topics | Expected Number of Questions |
| Reading Comprehension | 10 |
| Cloze Test | 10 |
| Fill in the blanks | 0-5 |
| Multiple meaning/error solving | 0-5 |
| Paragraph Complete/ Sentence Correction | 5 |
| Para Jumbles | 5 |
| Miscellaneous | 5 |
*Please note these numbers are not definitive. Usually the number of questions from reading comprehension is fixed (10) and numbers vary for the rest of the question types.
The key to successfully clearing the English section is having strong basics. So, let's see how to do just that for each of the above mentioned question types. 
This isn't a question type as such in the exam, however it forms the basis of important question types such as : sentence re-arrangement, idioms & phrases, error spotting, sentence correction etc. So build on your grammar by referring to helpful books such as : Wren & Martin. You can also refer to custom made e-books such as : 100 important idioms. These help you with your preparation as they cover exactly what is covered in the exam.
Reading Comprehension Section
Use the following tips as a guide to prepare for or to attempt RC questions:-
A good reading speed gives you an edge to score well in the exam, so make sure while preparing for RC you also work on your reading speed.
Read how to increase your reading speed here.
Strictly stick to what is given in the passage and assume NOTHING else; even if it is true in day today situations. Do NOT make any assumptions whatsoever.

It is essential to balance speed and accuracy to score well in any competitive exam. The best way in which you can gauge this is via practicing multiple mock tests. Mock tests not only condition you for the real time exam but also help you analyze your areas of strength and weaknesses.

RC passages can range from a variety of topics such as: Philosophy, Psychology, Economics, Politics or even Science. We never know what might come our way. Hence, it is important that we establish a level of comfort with all such genres by reading from multiple sources. Newspapers, especially the editorials and the weekend specials are a good place to start.

A major problem that all candidates face while solving RC questions is that they get confused between 2 options. This happens because we read to understand only what the statements say; whereas the RC questions demands our understanding of the writer's/author's perspective as well (this is known as reading between the lines).
Apart from this, just PRACTISE as much as you can. Because nothing beats that.
Just as for grammar, vocabulary is tested both directly and indirectly in the exam. There might be difficult words in the passage that may make it difficult for you to understand what is being talked about (indirect testing of vocabulary). There maybe direct questions on synonyms, antonyms. Hence, reading from a variety of sources is a must. Make sure you add at least 10 new words everyday.
We suggest the following preparation strategy for your English Language preparation for IBPS PO Prelims 2017:
Build concepts -> Practice Questions -> Solve Previous year question papers -> Revise -> Take Full Mock Tests
  2. After learning each topic, take a sectional test for that topic to measure your progress. Continue learning and  practicing till you're thorough in that concept and then move on to the next one.
     3. Chances of questions similar to ones that appeared in 2016 IBPS PO Prelims English Language paper appearing in the 2017 exam are high. Solving previous year reasoning question paper will familiarize you with the question patterns and difficulty levels. 
4. Revision is important to retain the concepts learnt. Revise each concept 2-3 times before the exam. It's also important that you practice sectional tests after revising each topic to master it.
5. Take full-length mock tests after your preparation to measure your progress. Mock tests provide you instant feedback in the form of analytics, which will help you determine your speed & accuracy in solving English Language questions and identify your strong and weak areas. You can also use your performance analysis to fine-tune your preparation by practicing more questions from topics you're weak or slow at.
Hope this helps.
All the Best!!

The most comprehensive online preparation portal for MBA, Banking and Government exams. Explore a range of mock tests and study material at www.oliveboard.in
  Oliveboard Live Courses & Mock Test Series