The IBPS PO 2018 Interview round is currently in progress. All the candidates who have successfully cleared the IBPS PO 2018 Main Exam are called for the interview Round. The Last date for IBPS PO 2018 Interview round is 5th February 2019. In this blog, an aspirant Siddhartha Mishra is going to share his IBPS PO Interview Experience in his own words. So here we go –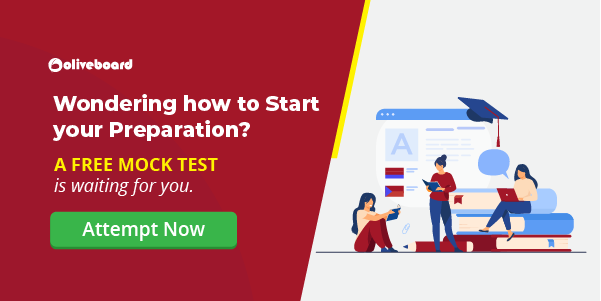 Hello Everyone, My Name is Siddhartha Mishra. I am from Uttar Pradesh. My IBPS PO 2018 Interview was scheduled on 31st Jan 2019. I will take you through my interview process below.

IBPS PO 2018 Interview – Document and Bio-metric Verification
My IBPS PO interview venue was Syndicate Bank Training centre, Bengaluru. I reached the centre around 8 AM, as my Interview timing was 8:30 AM. I was wearing Formals – Pant, Shirt and a Blazer. My batch had 24 candidates in total.
The interview process started at sharp 8:30 with the Document verification. It was followed by Bio-metric Verification. It was 9:15 – 9:25 AM by the time I was done with the Bio-metric Verification.
IBPS PO 2018 Interview – Face to Face Round
After the Biometric Process, the Individual face to face Interview started. My turn was 16th so I waited. At around 11:10 or 11:15, I was called in. My Face to Face Interview Lasted for 15 mins and this is how it went –
I entered the room and greeted all the panel members. The panel had 6 members – 5 Male and 1 Female.(I will be referring to male members here as M1, M2, and so on and Female member as F1) and The panel members greeted me back and asked me to take a seat. They then offered me a chocolate to make me feel comfortable and I gladly accepted.
The Panel head (M1) asked me 'How are you?". I replied, "I am Fine."
He said – "Tell us about yourself."
I gave them my basic information, education background, professional experience and other details.
As I am from Aeronautical Engineering field (mentioned it in my intro) so the next question was on the same topic – Being from an Aeronautical Engineering Background, Why do you want to Join Banking Sector?
In my answer, I said I was always interested in a Government job and as there are not many opportunities for aeronautical engineer. Also, my father is a Banking sector employee hence the inclination towards the Banking sector. They seemed convinced with my answer.
M1 – Siddhartha, as you have cleared the Prelims and Main Exam, so we know you are good in Quant, Reasoning and English sections, hence we will not be asking anything about that. In this interview, we are going to check your knowledge about Banking Sector.
M1 – What is the role of Banking Sector in Indian Economy?
I said Banks are the backbone of Indian Economy and followed it up with some facts and figures to substantiate my point.
M2 – What do you know About IBC?
I said I know the full form – Indian Bankruptcy Code. He asked a follow up question – How does it work? – I politely said, "Sir, I do not know much details about it, hence would not be able to answer this question". He said ok
M3 – What do you know About IFSC?
As I had prepared for this answer, so I gave a detailed answer. M3 said Very Good.
F1 – Siddhartha, can you tell us the difference between NABARD and RBI?
I listed down the basic functions of both the institutions and highlighted the differences.
F1 – Ok. Do you think NABARD is able to fulfil its function for which it was formed?
I knew some facts about NABARD so I gave a good detailed answer top this question.
M4 – Tell us, How NABARD helps commercial banks reach the rural population of India?
I had a basic and vague answer. After hearing it, the panel members himself listed down the points for me.
M4 – What do you Know about Re-Finance? (I had mentioned the word in my previous answer)
I said, I know about it, but unfortunately, I am not able find the right words to present it to you.
He said, "It is fine, No problem"
M5 – How Does IFSC work?
I explained that IFSC is like a roll no for all the branches of a bank. It helps in their identification and makes transactions simpler for the customer as well the banks.
M2 – What is the Full form of IVR?
I said I know about Interactive Voice Response, but do not know what it means for Banking sector.
That was the last question of my Face to Face Interview.
M1 – Panel head said, "Thank you for coming Siddhartha and All the best."
IBPS PO 2018 Interview – Tips for Candidates
Don't be Nervous, the panel members themselves help you feel comfortable as the time passes.
Always have a Smile on your face
Don't be afraid to say "I am sorry, I don't know the answer to this question"
Don't be vague in your answer's always have facts and figures to back up your answers.
Check out the Oliveboard IBPS PO Mock Interview Videos here
So, that was my IBPS PO 2018 Interview. I feel, I did good, but it also could have been better. I wish all the best to all other candidates whose interviews are scheduled for coming days. Hope to meet you in the Training Academy.


The most comprehensive online preparation portal for MBA, Banking and Government exams. Explore a range of mock tests and study material at www.oliveboard.in