Interview Preparation Kit: Every graduate's aspiration is to land a good job in their desired career. Most of these jobs will have at least one stage of testing. But regardless of the career, everyone starting their career has faced one thing- interviews.
Interviews are usually the final stage of any selection process. Whether it is a bank, government, or private, all jobs hold interviews for shortlisted candidates. Sometimes, an interview may be the only step in recruitment. It's very rare to find jobs that take in aspirants without an interview.
So to help you prepare for the interviews you will face, or to help you refresh the important points to keep in mind, we present this blog. Here you'll find all the basics of preparing for an interview, with a specific emphasis on banking interviews. So let's begin!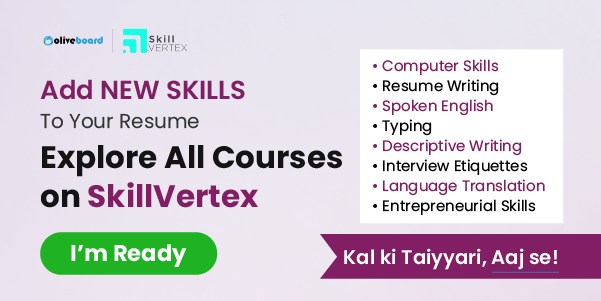 Interview Preparation Kit- The What, Why, and How
Interviews are popularly the last stage of testing before a candidate is finalized for a position. This goes for jobs in any sector. Let's take a look at what an interview actually entails, why it is such a popular mode of testing, and how one can go about preparing for it.
What is an Interview?
1. : a formal consultation usually to evaluate qualifications (as of a prospective student or employee)

2.a: a meeting at which information is obtained (as by a reporter, television commentator, or pollster) from a person

2.b: a report or reproduction of information so obtained

The Meriam-Webster Dictionary
As the above quote shows, an interview has a number of definitions. It is usually used for job recruitment processes. However, any conversation that involves someone asking questions to another is usually an interview.
Our focus is on the job recruitment interviews. These interviews are usually a question -asnwer session between the candidate and a panel of interviewers. An interview panel usually consists of the following:
A number of experts in the particular area that the candidate is being recruited for
An overall expert who questions the candidate's general skills
A psychologist or similar who takes note of body language, confidence, etc of the candidate. They usually won't ask questions, just observe.
A candidate usually faces an interview after clearing technical/skill and HR rounds. While the technical/skill round tests the candidates job specific skills, the HR interview is more to gague how much of a good fit the candidate will be in the environment of the workplace.
The final interview is an amalgamation of all these.
Why do employers use Interviews?
Interviews are usually the final stage of any recruitment process. Here are a few salient points about the importance of interviews during a selection process:
Interviews are a face-to-face interaction. It enables employers to gauge a lot about a candidate in a short period of time
The candidate's skill in dealing with questions verbally, how they articulate their thoughts, the way they present themselves are all easily studied through interviews.
The panelists can see a candidate's dedication to be sincere through their preparedness, awareness about the organisation, the quality and thoughtfullness of the answers, the questions they ask the interviewers themselves.
A candidate's sincerety is also obvious by how they present themselves. Effort shows in the way the candidate looks and dresses.
The candidate's ability to stay cool under pressure is very obvious during interviews. If in an interview, the panel is making it difficult for the candidate to answer, the way the candidate deals with the situtation shows how they handle themselves in high pressure environments.
There's a lot about a candidate that an interview can tell far more than a resume on a paper. It is the way to see whether skills aside, the candidate is actually fit for the role and the organisation. Whether they will be an asset to the organisation or not.
Interview Preparation Kit: How to Prepare for Interviews
Preparing for interviews is a lot different than preparing for a written or MCQ exam. Sure subject matter knowledge is imperative in both, but an interview has a lot of other aspects. You could be the best at your subject but if you cannot express your answers properly or you don't even make the effort to look presentable, you lose out on your first impression right there. So it's essential to strike a balance between knowledge and social awareness in case of interviews.
Interview Preparation Kit: Points on Behaviour
The main aspect of an interview is the interaction face to face. This means the candidate's body language, expressions, actions, everything is under study. How you react to questions, how you handle questions whose answers you don't know are all studied. The point of an interview isn't just to check how knowledgeable you are, but also to see if you're capable of sharing that knowledge and that you know it indepth.
Punctuality
A big part of behaviour is your time management and planning. Reaching the interview venue early and familiarising yourself with any necessary procedures shows your sincerety. Always make sure to be on time and figure out all the steps to be done before the interview.
Manners
Manners and basic curtesies are essential for working anywhere. These aren't just for getting jobs but interacting with society. Basic curtesies include:
Wishing the Panel Members when you enter the interview chamber
Standing unless told to sit
Making sure to give a nice and genuine smile
If something the interviewers said was inaudible, ask "I beg your pardon."
Being polite even under stress.
Thanking the interviewers once the interview is over and wishing them a good day.
Make sure to put your phone of silent and do not check your phone during the interview.
Avoid short forms, slangs and other informal speech.
These are just a few examples. Make sure to just be polite, grounded and calm and aware.
Eye Contact
Eye contact is a big player in studying the body language of a person. Avoiding eye contact is usually taken as a sign of nervousness, lack of confidence or of dishonesty. Making eye contact with each panelist as you answer greately boosts their impression of you. So make sure to have consistent eye contact throughout the interview.
Actions
Wild actions with hands and/or feet should be strictly avoided. Try not to be restless as you answer. Keep in mind to not move your hands too much while answering. It can prove distracting and imply that you're nervous. Breathe deep and slow and pause before answering. This way you can gather your points and present them in an orderly fashion.
Expressions
It's not possible to constantly control your expression but try and make sure you are not being negative. Keep a positive atmostphere even if you may feel nervous. Most interview panelists will do their best to make the candidate feel comfortable. So smile and give your best!
Mental Preparedness
Interviews can be mentally taxing as it can make or break an application. Since it's usually the last stage of recruitment, most candidates would feel the pressure to perform perfectly which can lead to mistakes. Alongwith your subject matter knowledge make sure to prepare yourself mentally as well. Try not to lose your cool when answering questions that may be tough. Keep a positive mindset and don't get disheartened if your couldn't answer one or two questions. The interview is to see the extent of your knowledge, but more than that, it is to see how adept you are at expressing yourself.
Interview Preparation Kit: Points on Appearance
When you are going on an outing with family you will dress nicely right? Just like that, interviews have a certain dress code that should be followed to maintain professionalism. Formal clothing is necessary for both men and women.
Casual clothes must be absolutely avoided at any cost. Your attire determines the kind of first impression you will give your employers. Most private banks require their employees to be dressed in neat formals. It's a good idea to wear smart formals to your interview regardless of whether you're going for a private sector bank or Public sector bank.
What to Wear for an Interview: Women and Men
Women can wear a plain and light-colored cotton saree or salwar kameez with a plain dupatta or a blazer with light colored blouse and trousers. Use minimum jewelry and makeup.
Men can go for a plain light-colored shirt and dark-colored trousers and a plain tie. A blazer would be good during the winter season. Make sure your shoes are polished, you are clean-shaven and your hair is neat.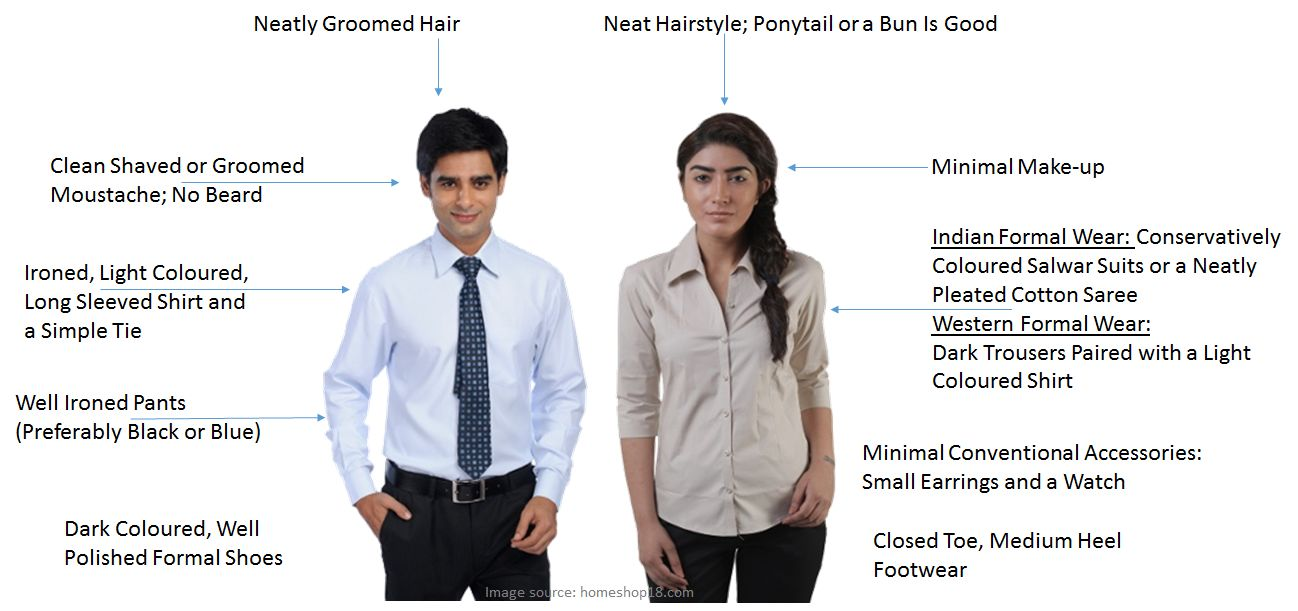 Interview Preparation Kit: How to Answer Questions
Answering questions for an interview is one of the biggest points of worry for candidates. There are certain questions, however, that the candidate should answer confidently because these are about you.
General Interview Questions
Here are some examples of general questions that you may encounter:
Tell us about yourself.
What was your previous position like?
Why do you wish to join this position?
What makes you an ideal candidate for this job?
Tell us something interesting about your native place
So on and so forth.
For these questions, it is best to prepare well in advance. Brainstorm with yourself and narrow down an answer for each of these questions. Remember, do not lie. You should be sure of your resume and that whatever you are saying is also in the resume. Any mismatch and the panelists will know you are bluffing. Avoid any exaggeration at any cost. Here we have an e-book for Interview preparation, which will help you fine tune your general questions especially with respect to banking:
Banking Related Interview Questions
Now the rest of the questions will be mainly curated to the position you are applying for. Since here we'll focus a bit more on banking, here's an e-book for the IBPS RRB PO interview. You can refer this for the latest questions and how to tackle banking sector related questions as well:
Interview Preparation Kit: How Can Oliveboard Help
If you are a banking or government job aspirant, interviews are something you will surely face. In this case, it is best to prepare for interviews beforehand so that you aren't panicked when you actually have to face one. Currently Oliveboard is providing some great Mock Interview videos that you can refer to understand the dos and the don'ts of banking interviews.
Interview Preparation Kit: Conclusion
Last but not the least, be sure of your knowledge. If your have cleared the selection up until the interview, then both you and the panelists know that you have a solid base in the material. Be confident in your learning and practice answering questions as much as you can. Ask your friends and famiy to help by interviewing you. Practice in front of the mirror. Gain confidence in how you speak and present yourself. Practice the small things and you'll succeed in the big ones.
Best of luck!
What are some tips to keep in mind while preparing for interviews?
Dress well. Be clear in how you speak. Do not rush your answers. In case of personal or general questions avoid any dishonest answers. Make sure to remain jovial and open to any suggestions the panelists may give. Be confident!
What is asked in a banking interview?
Banking interviews mostly focus on your awareness of the current affairs and events in the banking and finance sector. This wil include any new policies, new mergers, any drastic change in the markets, big acquisitions, etc. It is essential to keep up with the latest news while revising your theory.
How to answer a question I don't know in interviews?
The first step is to not panic. Calm down and think about the answer for a while. Secondly acknowledge the question. Don't ignore the panelists just to think of the answer. Thirdly, either think out loud about the question or redirect it towards topics that you do know. And fourth if you are sure you cannot answer the question, don't waste time. Politely inform the panelists that you are not aware of the answer. Honesty is the Best Policy.
Are interviews difficult?
The difficulty of interviews is different from person to person. If a person is a confident speaker but is weak in their knowledge they cannot pass an interview. In the same way, if a person is not confident about their speaking but know their concepts well, while they will have a better chance, it will still not be a great performance. One can pass an interview whether they are the first type of person or the second. All you need is to increase your confidence in speaking and strengthen your base in the core subjects.
DOWNLOAD THE OLIVEBOARD APP FOR ON-THE-GO EXAM PREPARATION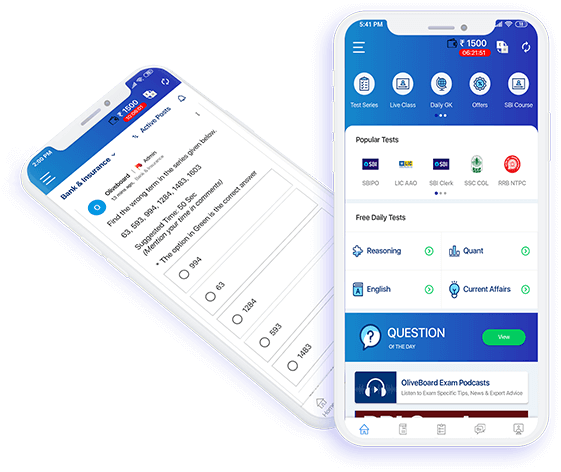 Video Lessons, Textual Lessons & Notes
Topic Tests covering all topics with detailed solutions
Sectional Tests for QA, DI, EL, LR
All India Mock Tests for performance analysis and all India percentile
General Knowledge (GK) Tests
Free videos, free mock tests, and free GK tests to evaluate course content before signing up!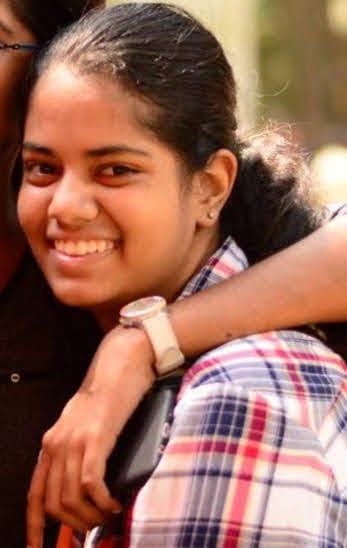 Recently started writing about bank and government exam preparation. As an aspirant myself, I have insight into various aspects of preparation. I make use of these insights to provide quality preparation content from the standpoint of an aspirant. Providing accurate information on various exams with convenience to the candidate is what I hope to achieve.