As they say, "The secret of getting ahead, is getting started". The same is true for any competitive exam that you are planning to take up. Well, here we would specifically talk about RBI Grade B preparation for beginners. We would jot down all the important pointers in this RBI Grade B exam preparation guide for beginners so that you can prepare better to get into the country's central bank, RBI. Let's get started.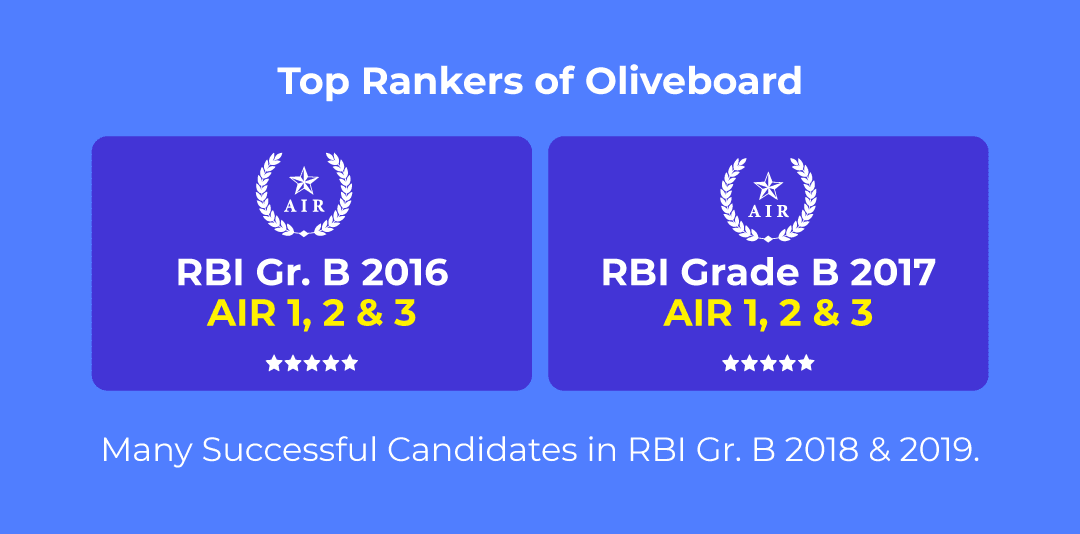 RBI Grade B Preparation for Beginners
They say ignorance is bliss but not when you are preparing for an exam as competitive as RBI Grade B. You need to be fully aware of all the aspects of the exam including the best preparation resources and preparation strategy. Here we bring to you a list of important pointers that you need to follow for your comprehensive RBI Grade B preparation.
I.

RBI Grade B Exam Preparation Guide for Beginners
1. RBI Grade B Exam Pattern & Syllabus
Study the exam pattern and syllabus very thoroughly. This is crucial and will be a stepping stone in your preparation journey. Have a look at the RBI Grade B exam pattern & syllabus here.
---

2. RBI Grade B Past Year Papers
Refer to the questions of the past years to understand the trends. Analyse what kinds/types of questions are being asked and subsequently refine your preparation strategy as per the trends. RBI Grade B 2021 Memory-Based Questions.
---

3. RBI Grade B Phase-2 Preparation
Start out by reading/preparing for the Phase 2 subjects first and then gradually jump on to preparing for Phase-1. Ideally, you should complete the Phase-2 syllabus of ESI & FM before the notification is announced so that afterwards you have sufficient time to take up mock tests and revision.
---

4. RBI Grade B Current Affairs & Phase 1 Preparation
Utilise the weekends for your current affairs preparation for both Phase 1 & Phase 2.
Keep following the current affairs section during the weekends – it is important to read these keeping in mind the syllabus.




Practice Quants, Reasoning, English questions. Take up topic + sectional tests.
---

5. Revision
Keep reviewing your preparations by taking Topic Tests at frequent intervals. Keep revising the ESI & FM concepts so that you do not forget them.
---
II. How Should Beginners Approach RBI Gr. B Current Affairs?
1. Important Pointers to be Kept in Mind
The most imp. tip would be to simultaneously prepare for Phase 1 & Phase 2 CA.





Keep reading the news on a daily basis.





While reading the news, stick to the syllabus and previous year question types.





If a news article is related to any topic of the syllabus, cover it in depth.





Devote your weekends for CA revision. Revision is the key.
---
2. Current Affairs would include the following:
➤ Daily News (for Ph. 1 & Ph. 2)

➤ Census 2011

(for Ph. 1 & Ph. 2)

➤ Static GK (for Ph. 1)

➤ SECC 2011 (for Ph. 1 & Ph. 2)

➤ Economic Survey (for Ph. 1 & Ph. 2)

➤ Imp. RBI Circulars, Notifications, Reports (For Ph. 2)

➤ Union Budget (for Ph. 1 & Ph. 2)

➤ Govt. Schemes (Union & State Govt. Schemes) (for Ph. 1 & Ph. 2)
---
3. Phase 1 Current Affairs Preparation
The last

six months of CA prior to the exam must be prepared thoroughly. But the high priority must be given to the last 4-months of CA.
---
 4. Phase 2 Current Affairs Preparation
Prepare CA for the last six months prior to the exam.


 

But for imp. reports, indices, schemes, cover these from the last 8 months prior to the exam.


 

Cover Government schemes (Latest – all & Old – only selected ones).


 

Give emphasis to the CA that are related to the syllabus and get all the information about them.
We hope this gives you a fairly good idea about how to kick-start your RBI Grade B preparation if you are a beginner. We will keep bringing to you informative stuff like. If you wish to get it on a regular basis, keep visiting Oliveboard.
---
RBI Grade B Online Course 2021-22
Check out Oliveboard's Online Preparation Courses for RBI Grade B comprising of Video Lessons, Study Notes, Current Affairs, English Descriptive, Topic Tests, Mock Tests for Phase-1, and Phase-2 (Objective + Descriptive Tests) and much more.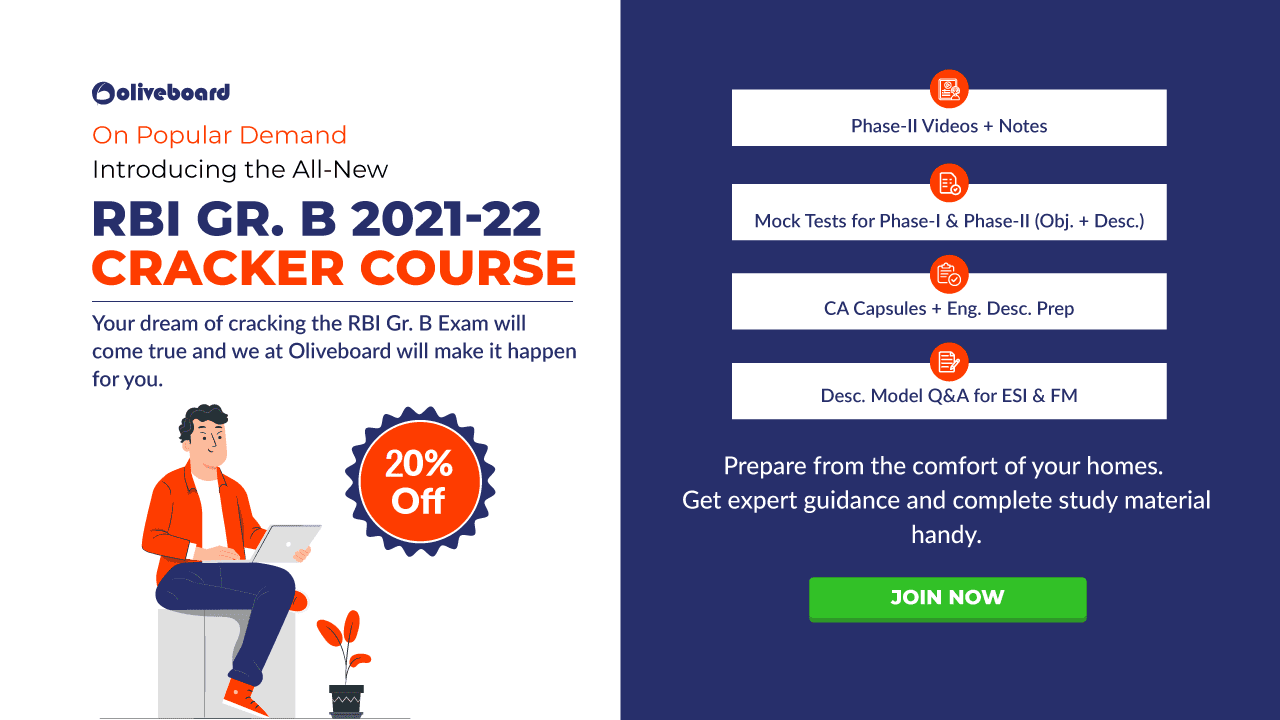 Connect with us on
  Oliveboard Live Courses & Mock Test Series