SBI Clerk Job Profile 2022 : SBI Clerk is one of the most sought-after job in the banking industry. Every year lakhs of aspirants appear for SBI Clerk exam. As the SBI Clerk 2022 notification is already out, many aspirants must be wondering about the job profile of SBI Clerk. So, here in this blog we will be discussing about the job profile of SBI Clerk, which includes the roles and responsibilities of a person after joining SBI as a clerk. Apart from discussing the job profile of a SBI Clerk, we will also know about the salary and emoluments provided to a clerk in state bank of India. So, without any further ado, let's get started.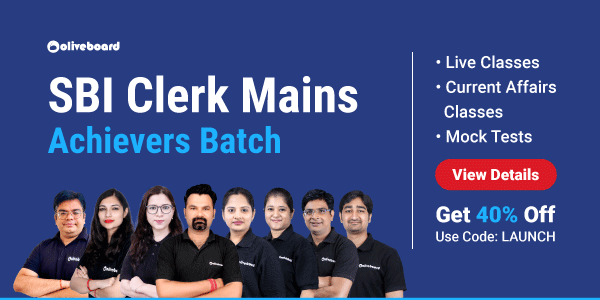 SBI Clerk Job Profile 2022
Whenever a customer enters the branch, a clerk the first and the foremost person to handle the customer's query/enquiry.
Listed are the functions/roles of an SBI clerk :

Cash withdrawal/deposit.
Account openings – Current, Savings, PPF, SUKANYA, Digital YONO Accounts etc.
ATM/Cheque issuance.
Cheque clearing.
RTGS/NEFT transfers.
Batch bulk postings.
Vendor/Bill payments
Green card issuance.
Audit related registers maintenance
Passbook Printing
Assisting the Branch managers
KYC /ADHAR/PAN/MOBILE feedings in account
Marketing of various services and products that the bank has to offer.
Maintaining the record of balance every day.
SBI Clerk Roles and Responsibilities
Here are some of the duties performed by a SBI Clerk.
Single Window Operator
Directly dealing with the customers.
Giving solutions to customer's queries
Look after the counter which ever is assigned by the officer.
Account opening, account closer, Maintain Transitions, Transfer account, Deposits, Government security dealing.
Maintain records of cash
Head Cashier (HC)
Here are some duties a SBI Clerk performs as a head cashier.
SBI Clerks work as head cashier, they hold the custody of valuables and cash.
Verifying the signatures.
Accepting deposits.
Clearing and issuing of cheques
Transfer cheques
Issue the cash to cash officer
SBI Clerk Salary Growth :
Aspiring banking candidates must be eager about to know about the pay scale and hikes provided to SBI clerk after 3 or 5 years of Joining. So, here we have provided a brief picture of salary hike that is given to SBI Clerks after 3 years of service, 4 years of service, and 7 years of service. You can also check the maximum basic salary that a SBI Clerk gets. Apart from this you can also check the basic pay and the pay scale of SBI clerk.
SBI Clerk Salary Slip Image 2022
Here is the image of Salary slip of SBI Clerk for April 2021.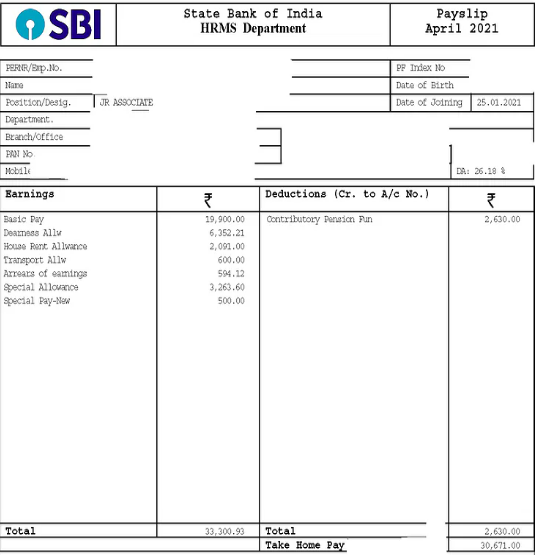 Career Growth and Promotion Opportunities 
Should an SBI Clerk really have the determination to make it to the Officer cadre, then SBI provides them with fair opportunities to do so. There are two main ways through which an SBI Clerk can make it to the Officer cadre:
The Fast Track Promotion Channel is applicable when an SBI Clerk becomes eligible to take the Officer Promotion examination after only 3 years of service. For them to be eligible after only 3 years of service, they must clear the 2 banking examinations (as in, secure passing marks in them):
If they clear only JAIIB, they will be eligible after 4 years of service; if they clear both JAIIB and CAIIB exams, they will be eligible after 3 years of service. Now if they do not clear even JAIIB, they will be eligible to take the normal track promotion channel.
Normal Track Promotion Channel
Under the normal track promotion channel, the employee needs to serve minimum 6 years under the bank as a Bank Clerk to become eligible for promotion to Bank PO. After serving for 6 years minimum as an SBI Clerk, they become eligible to take the exam for internal promotion exam to be promoted to that of a Trainee Officer (TO). A Trainee Officer (TO) is at par with a Probationary Officer (PO) when it comes to rank or designation. However, TOs must work harder to reach the same level whereas POs get recruited directly at that rank.
SBI Clerk: Career Growth and Promotion Opportunities – Points to Note
When an SBI Clerk is trying to get promoted to Officer cadre, they need to successfully pass SBI's internal examination for promotion which includes a written test and an interview. This is applicable for both Fast Track and Normal Track promotion channels.
SBI Clerks can take the SBI PO examination too if they wish, but they need to obtain SBI's permission first. If they successfully clear the exam, they will be reinstated anew as Bank POs, but if they fail, they will have to continue as a Bank PO.
Of the 2 banking examinations, CAIIB can be attempted only after an SBI Clerk (or anyone for that matter) has successfully cleared the JAIIB examination.
When an SBI Clerk manages to clear the internal SBI promotion examination, they shall be recruited as Trainee Officers (TOs) for a probation period of 2 years during which they will be in the JMGS-I or Junior Management Grade Scale-I rank. Following their completion of the probation period, they will either be promoted to MMGS-II or Middle Management Grade Scale-II rank or sent back to the Clerical cadre if they fail to clear their probation.
SBI Clerk Job Postings & Transfer Policy
Many individuals worry about the Job Postings away from their Home town or at any distant branch. Let's check out the Transfer Conditions for an SBI CLERK;
SBI Clerk Junior Associates are not eligible for transfers outside the state for the first 5 years of service.
It is 8 years for candidates selected in a special recruitment drive for Tura, Kashmir Valley, and Ladakh.
SBI Clerk Job Profile FAQS 2022
Is SBI Clerk A good job?
Keeping in mind the job security and pay scale, we can say SBI Clerk is a good job.
What is the starting Basic  SBI Clerk salary?
 The starting Basic Pay is Rs.19900/-
 What are the benefits given to SBI Clerk apart from salary?
Apart from the salary, employees are given other benefits such as Provident Fund, Pension, Medical leave fare, travel, newspaper, city, and house rent allowance will be offered to the employees.
What is the maximum salary of SBI Clerk?
The maximum Basic pay of SBI Clerk is Rs 47920.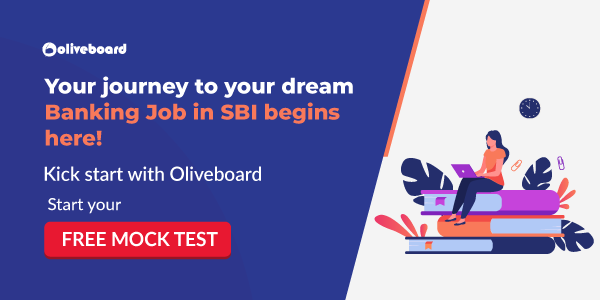 DOWNLOAD THE OLIVEBOARD APP FOR ON-THE-GO EXAM PREPARATION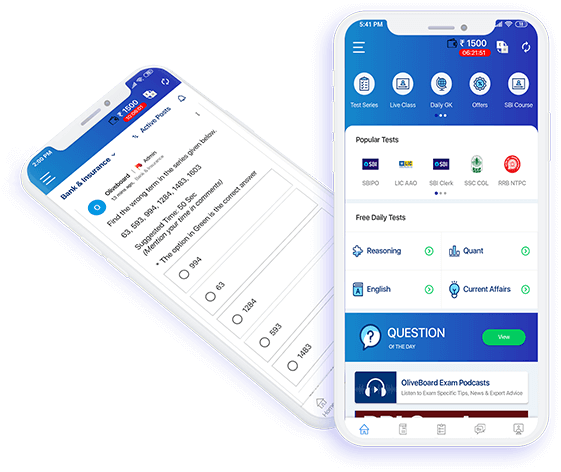 Video Lessons, Textual Lessons & Notes
Topic Tests covering all topics with detailed solutions
Sectional Tests for QA, DI, EL, LR
All India Mock Tests for performance analysis and all India percentile
General Knowledge (GK) Tests
Free videos, free mock tests, and free GK tests to evaluate course content before signing up!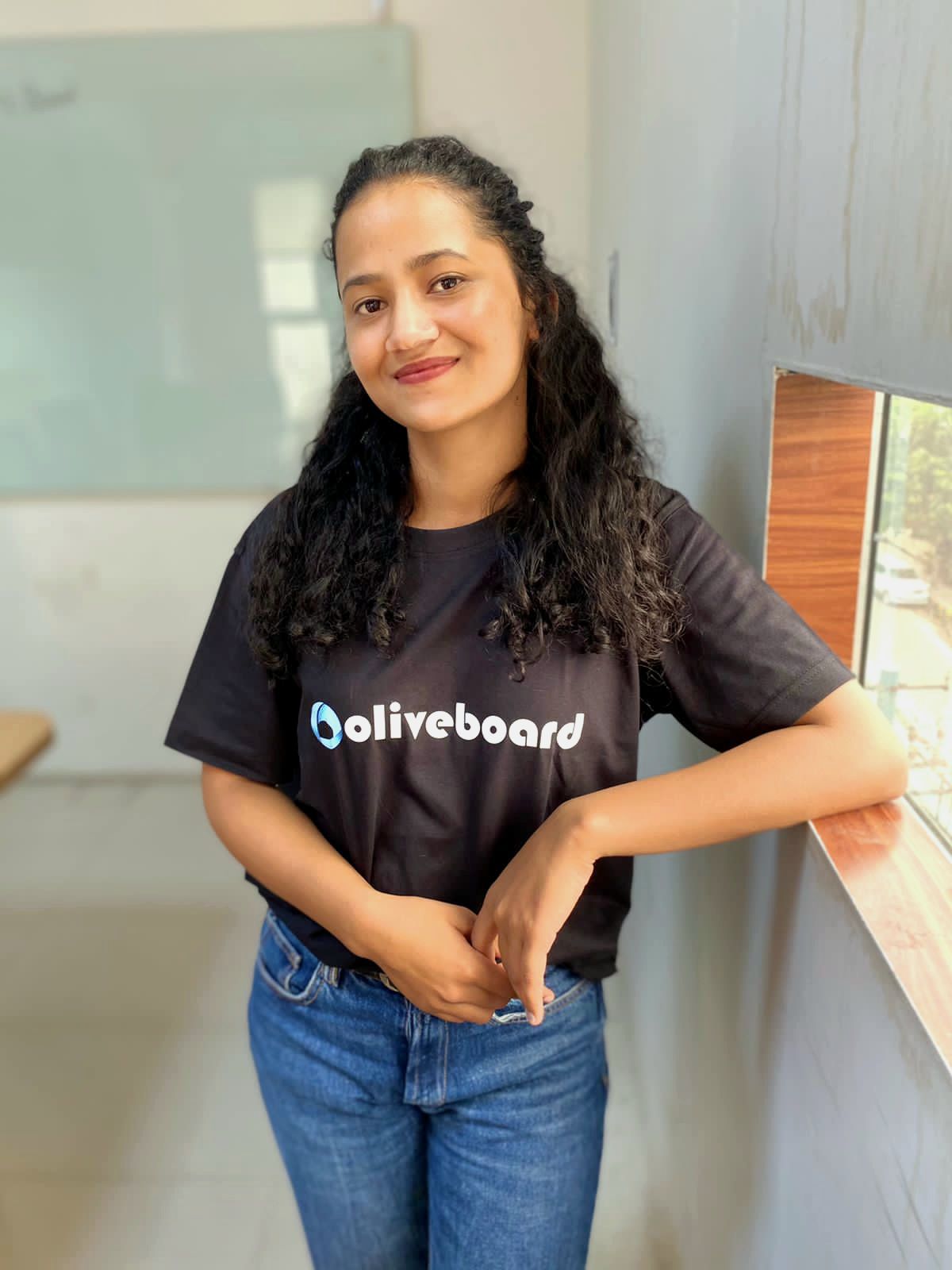 I have been writing blog content for different exams for more than 3 years now. Being an aspirant myself and having closely worked with students and mentors, I know what kind of content an aspirant is looking for. Apart from writing content, I like watching movies.
  Oliveboard Live Courses & Mock Test Series