My name is Gopal Krishna. I'm from Begusarai, Bihar. I completed B.Tech in Computer Science stream from KIIT University Bhubaneshwar, Odisha in 2015. After that, I joined an MNC in the month of November 2015 in Bangalore center. After a couple of months of training and confirmation test, I wanted to switch to public sector job. So, in February 2016 I thought of giving SSC CGL 2016 exam but my friend told me that it will take a year and a half long time for the entire process of CGL exam, so why don't you go for bank exam, and you can get a chance to work nearby your home. I agreed with him but undecided until March end. In April, I decided to invest a couple of hours in preparation for SBI PO exam.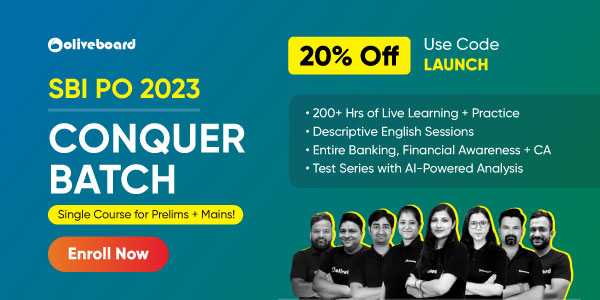 In mid-April, I got a new role in a project and for that, I relocated from Bangalore to Gurgaon center of my company. From May, I started devoting around 3 hours for preparation of prelims, mostly practicing English (my Achilles heel). I haven't given any online test until exam night (Prelims) when I saw the free mock test on Oliveboard. My prelims were on 2nd July 2016 (first day). I attempted English section first followed by reasoning and Aptitude according to my plan.
Unfortunately, I wasted 10 mins in 2 puzzles and failed to solve even one question out of ten. Around 35 mins remaining and all I completed successfully till then was only English section. I still remember that moment, for one second I felt like I am done for the day but somehow put myself back together and attempted total 56 questions.
I was in a dilemma whether I'll clear the cut-off. On 17th July when I saw that I cleared with 48.5 marks only 1 more than cut off, I was stunned at that moment and more than that I was like, what to do now. I didn't prepare anything for mains except 2-3 months of the current affair before prelims. The first thing which I did within an hour of the declaration of prelims result was I bought the Mains Test Series of OLIVEBOARD which cost me around 500 rupees. Trust me, this test series was behind my success in mains. I thank Oliveboard from the bottom of my heart. I have 13 days left for mains. I planned to give one test each day, analyze for around an hour or 90 mins after test and an hour of current affair preparation after that. I had hardly 5 hrs maximum daily at my disbursal on weekdays and around 10-12 on weekend. I followed mistakes done in Oliveboard test series GK section on daily basis, that's all.
SBI changed Mains patter that year. This time mains paper had tricky problems compared to previous years of SBI PO mains exam. I attempted 101 questions in mains and descriptive went average from my end. After paper, I didn't think I will get a chance to sit in the interview, just like after prelims. I passed again!
Again, same scenario, what to do now? I searched some interview experience from Google and prepared some basic PT question. It took me one week to prepare for 'Tell me about yourself?'. I failed several times in college placements due to poor communication skill. I started interview practice with a friend after office hours and remaining time I prepared by 'Talking with Mirror', which helped a lot in improving my body language and gestures. Before the interview, I used to go through Hindu newspaper editorial in office hours.
Then comes the interview day, I was nervous as usual. After document verification, they made a group of 10 and sent for GD round. Another surprise, this time GD has 2 rounds; one was normal GD and second was prioritization exercise. We all decided that in beginning we will give 2 mins one by one and I was 5th in number. When GD started my heartbeat was at the extreme level. This was the first time I was able to speak well in GD. Next was interview round after about one hour.
The result was declared on 30th September. I got selected with 52.xx marks overall with 17 marks in GD and 16 in the interview.
I don't know whether I was lucky or it's all skill, but one thing I can surely say about myself during those days, I wasn't bothered by the result at all. I was taking one step at a time. Before prelims, I prepared only for prelims; before mains only for mains and like that. Those 6 months from April to September were awesome with only one thing in mind that, what I did today? That was the first time I appeared in any government exam, I cleared. Currently, I am in Chennai circle, one year over.
Thanks a lot, to Oliveboard for Mains Test Series. Love you guys. You guys are best!
Read more success stories..


The most comprehensive online preparation portal for MBA, Banking and Government exams. Explore a range of mock tests and study material at www.oliveboard.in
  Oliveboard Live Courses & Mock Test Series